Articles
A Daily Deal Site That Helps You Make Healthy Choices A Daily Deal Site That Helps You Make Healthy Choices
Zipongo pairs natural food daily deals with life tracking software that helps you make healthy decisions, and save money.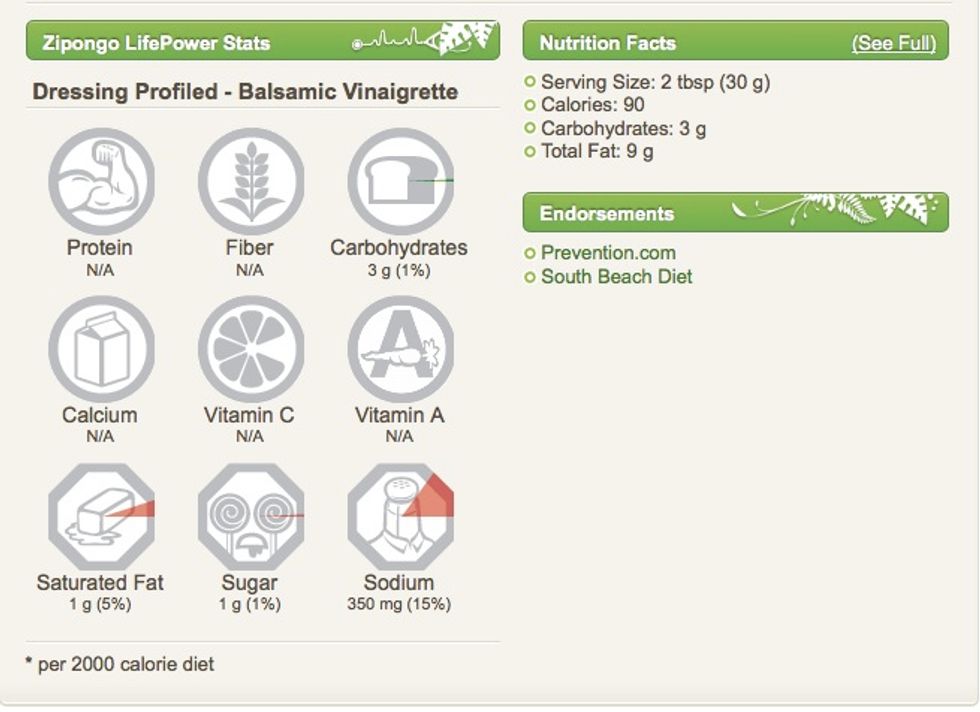 We've written a lot about Groupon here, mainly because we wish it would honor its roots as a platform for doing good a bit more. We've also highlighted daily deal sites that are betterfor the world, or your health.
---
Here's another one that's just kicking off this week in San Francisco, but with a twist. Just like Groupon uses discounts to push you over the edge to try something new, Zipongo hopes to do the same, but for your health.
Zipongo goes beyond helping you buy stuff and encourages making better decisions by pairing a daily deal on natural foods with a lifestyle tracking app that helps you monitor your eating, exercise, and lifestyle.
All the foods are checked against the Institute of Medicine and Dietary Guidelines for Americans. Founder Dr. Jason Langheier says, "We developed a simple system of fun, color coded nutrition badges to help people quickly identity the important positive and 'watch-out-for' ingredients."
It's about more than food though. Langheier says, "I was inspired to start Zipongo by the first two kids I met while helping start a pediatric obesity clinic at Boston Medical Center. They got no physical activity, but liked swimming. Yet, their single mom didn't even realize they could apply to swim for free for the summer at a YMCA three blocks from their apartment." So, he reasoned, an app that suggests where you can get the healthy lifestyle options you'd actually use could have a big impact.
Langheier wants his healthy deals to expose subscribers to new, natural foods and build better habits, while the Zipongo zLife app and website tools will help people find and stick to healthier lifestyles outside the grocery aisles. The app will suggest how to plan your next meal, for example, by tracking your behavior in a fun and game-like way and factoring in what other people are doing with similar stats.
zLife, currently in beta, provides tailored meal, exercise, and sleep plans, and if you're into the tracking gadgets out there like FitBit, zLife syncs up with that too.