Articles
Arboreal Audio
Hugs are great but sometimes all a tree needs is a good listener. To that end, the English artist Alex Metcalf has made a device that lets passersby listen in on the internal processes-the capillary action and whatnot-that keeps trees alive. He explains:In the 'Tree Listening Installation' my specifically..\n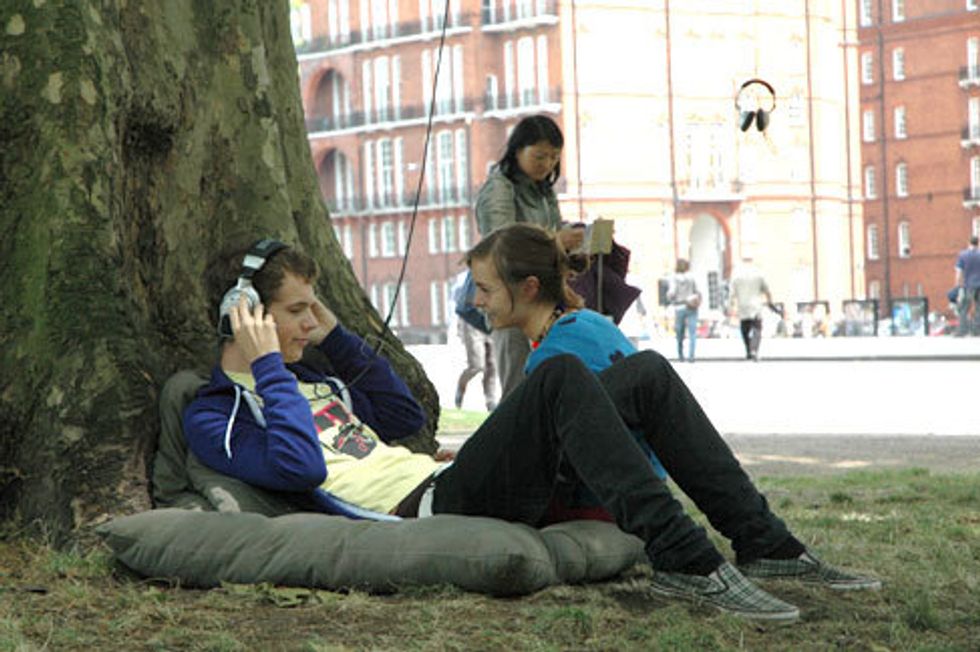 ---
Hugs are great but sometimes all a tree needs is a good listener. To that end, the English artist Alex Metcalf has made a device that lets passersby listen in on the internal processes-the capillary action and whatnot-that keeps trees alive. He explains:
In the 'Tree Listening Installation' my specifically designed sensor is placed on a chosen tree, and is then linked to between 5 and 10 headphones that are then hung from the branches. This allows the public to listen 'Live' to the sound of the sound the water being pulled up from the roots to the leaves through the xylem tube. This water movement is what keeps the tree alive by proving the leaves with the necessary water to turn into sugar as a source of food, and as part of the cooling system on a hot sunny day.
It sounds like a great way to make our ecosystem's essential functions part of people's direct experience. And we're relieved his experiment didn't turn out like Roald Dahl's creepy adult short story
The Sound Machine
.
The Listening Tree
, via
BLDGBLOG
.