Articles
Watch As This Couple Experiences A Lifetime Together In A Single Day
Thanks to makeup magic, these young lovers get a preview of what a lifetime of happiness together might look like.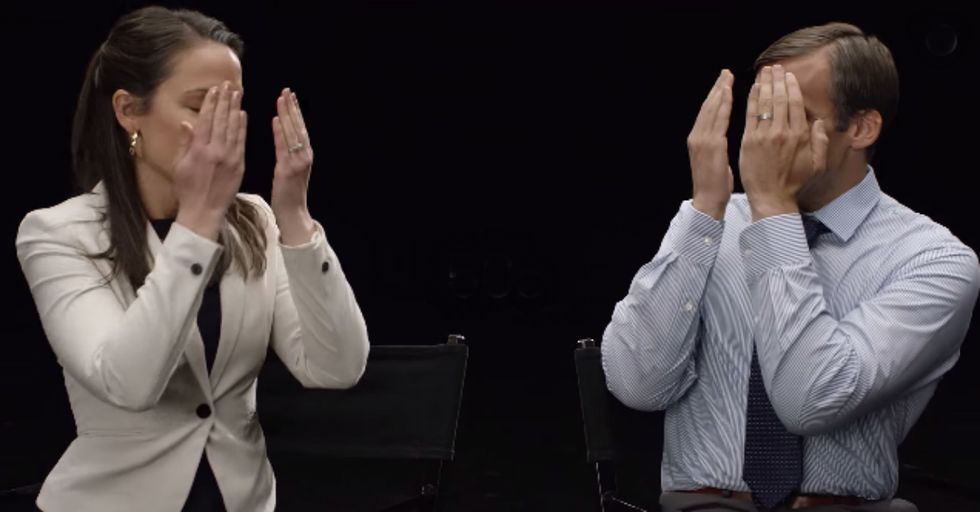 This article originally appeared on 05.15.15
In this super-cool video from Field Day and Cut Video, a young engaged couple is given a rare opportunity to see how they might look 30, 50, and 70 years in the future. With the help of some seriously talented makeup artists, the couple ages before each other's eyes. But it's the deep emotional impact of imagining a life shared together that is far more striking than their physical transformation. Their love seems to strengthen as they see each other age, and the caring they display for one another is likely to make even the most cynical person a little emotional.
---