Articles
Esquire: We Can Balance the Federal Budget by 2020 (an Infographic)
By increasing the tax on gas, raising the retirement age, and strategically restructuring our military, we could balance the budget by 2020.
What you see here is Esquire's plan to balance the federal budget by 2020. Some highlights include a $1 increase of the gasoline tax, strategic restructuring of the military, and a gradual raising of the retirement age to 70.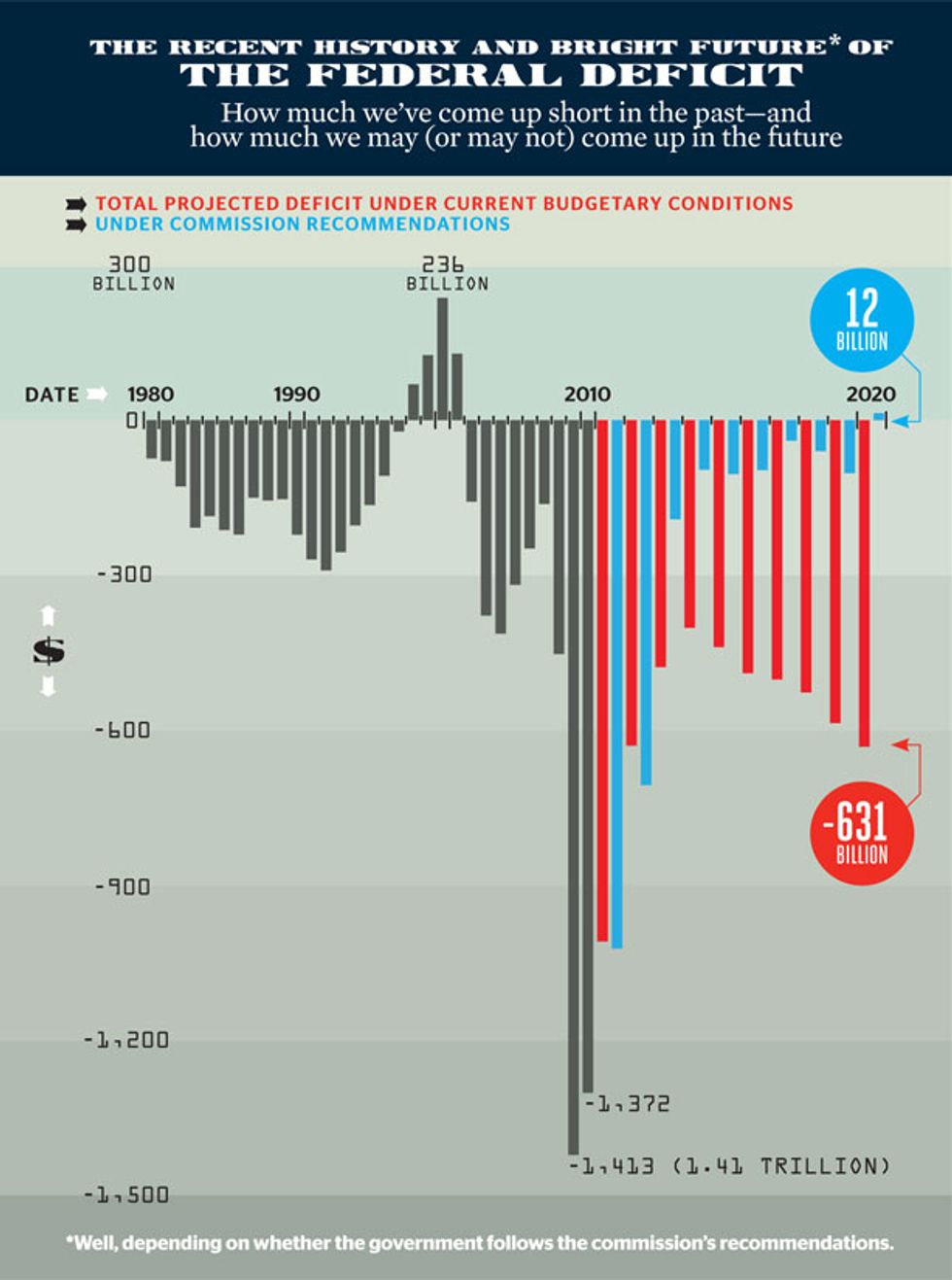 ---
Sounds like a plan. Click here for a larger version and much more back story.