Articles
Feast Your Eyes: Toaster Guts
A British photographer takes apart our everyday kitchen appliances in search of their "hidden brains" and surprising beauty.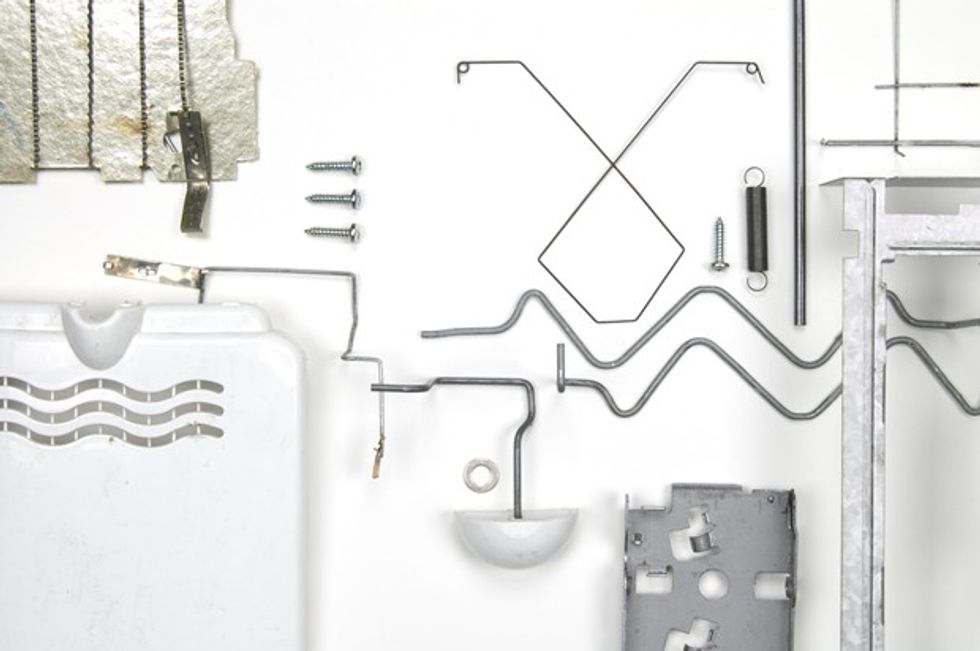 This unusual portrait of a toaster was taken by British photographer
Brittny Badger
, who spent hours taking apart household appliances in order to photograph their internal organs and "hidden brains." Her goal was to enable us "to view these everyday objects from a new perspective." She told
Wired UK
:
Sometimes it was a challenge, but it was a very exciting experience because I never knew what I was going to find inside. Each appliance was unique and interesting, I didn't come across one that didn't interest me.

---

\n
You can visit Badger's Flickr page to appreciate the internal beauty of more disassembled appliances, including a coffeemaker, sandwich press, and—the surprise stunner of the pack—an electric whisk.
Photo by Brittny Badger; story via Wired UK.