Articles
IDEO's "field guides for the curious" give travelers more than just restaurant recommendations.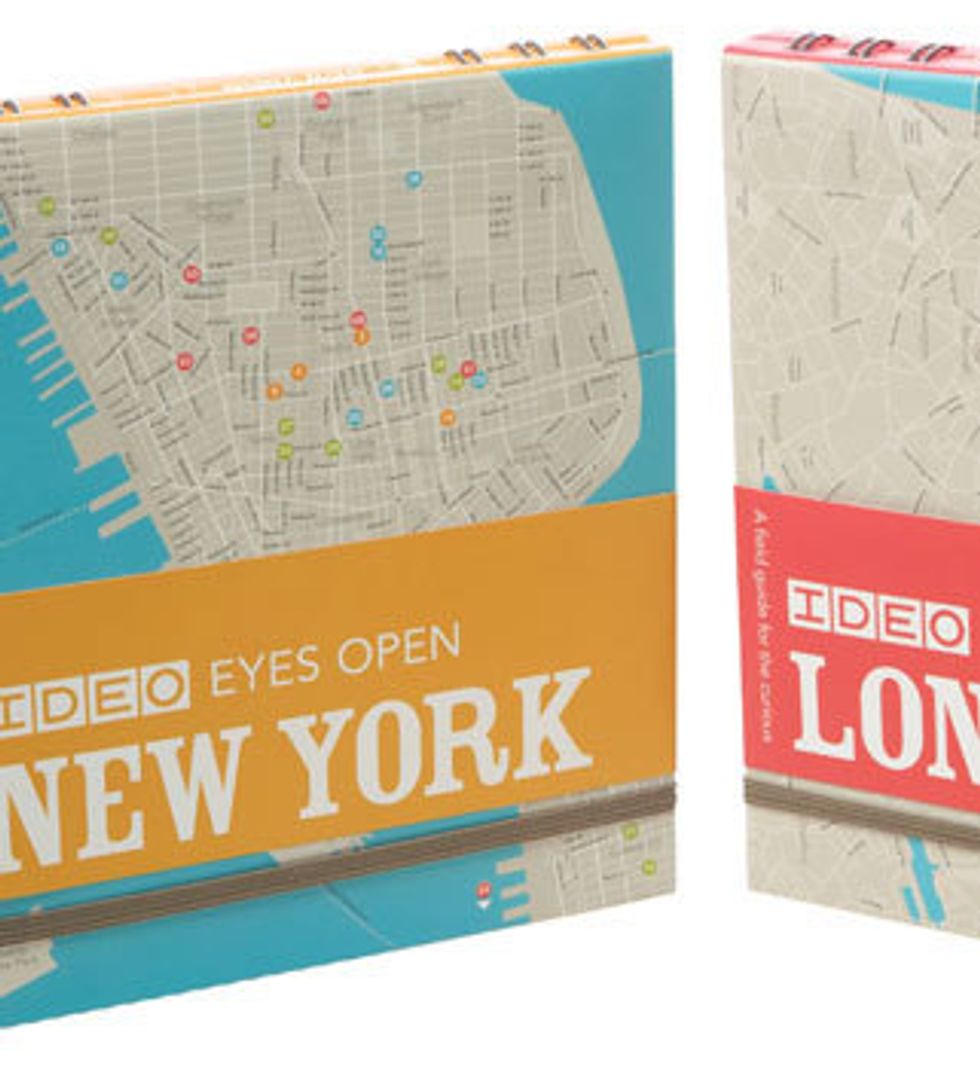 ---
For the design firm IDEO
, travel is a kind of art form, about more than finding the hippest hotel. To travel well, you must give yourself over to a place, and seek the unfamiliar. IDEO partner Fred Dust has put together
Eyes Open
, a set of unusual handbooks to New York and London, dubbed "field guides for the curious." Says Dust, "The books are meant to give you cues about the ways to interpret a city, rather than saying, 'Here are the six best restaurants.'" New York's options range from secrets like the hard-to-find dirt installation called the New York Earth Room to landmarks like the American Museum of Natural History. More
Eyes Open
books are planned, as is an interactive website where travelers can post their own guide ideas.
LEARN MORE
ideoeyesopen.com
PHOTOS
Nicolas Zurcher