Articles
FLOW: An App That Helps Nonprofits Make Sure Their Projects Are Working
Installing water pumps in the developing world is great, but nonprofits often forget to make sure they're still working. FLOW provides a solution.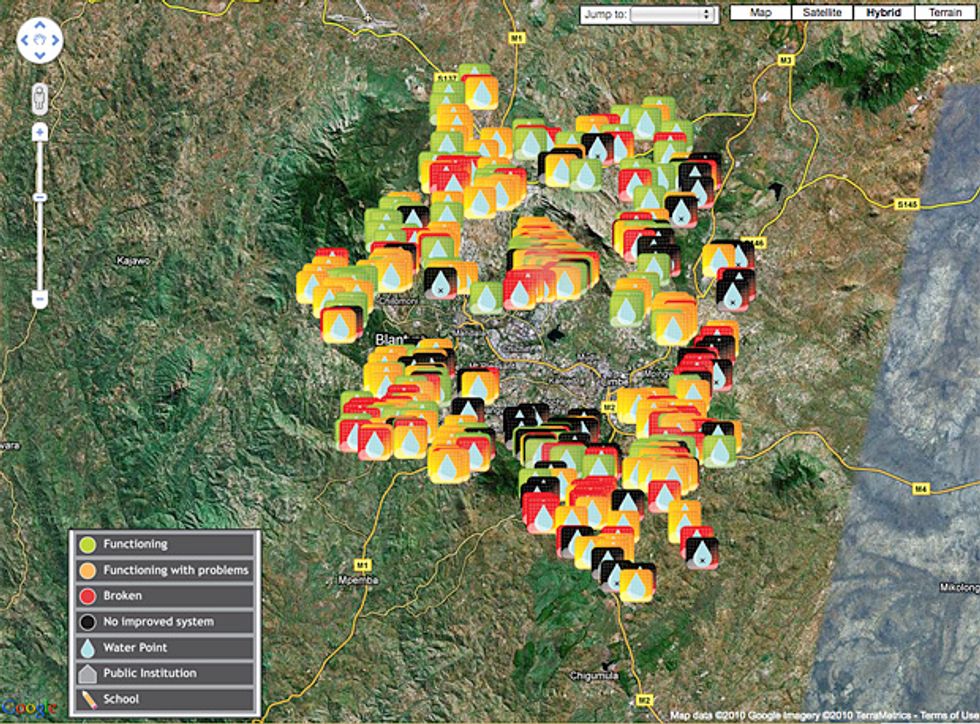 So lets say you want to help people in Malawi get access to clean water. Simple, right? You just set up some pumps, pat yourself on the back, and head home. But what if they break?
According to Ned Breslin, the CEO of the nonprofit Water for People, organizations that are great at setting up water points often drop the ball when it comes to following up and making sure they work. To address that problem, Water for People developed an Android app called FLOW that lets them keep tabs on the pumps they've installed.
---
Using FLOW, "community members, entrepreneurs, industry professionals, partners, staff, and volunteers gather data with an Android phone. At the touch of a button, data flows to the Internet and updates the status of a water point or sanitation solution on Google Maps and Google Earth." Anyone can then look up a given water point to get its location, a picture, and information about how many people it serves and whether it's functioning or broken.
By allowing for easy, real-time collection of data, FLOW helps Water for People make sure its good works are actually working. And because monitoring projects is a problem faced in many domains, Water for People is making FLOW customizable and available to other nonprofits. You can see FLOW in action online now.
Via Fast Company