Articles
Food for Thinkers: A Crusade Against Waste
When Jonathan Bloom writes about food, he writes about the 40 percent of it we grow and then throw away, uneaten.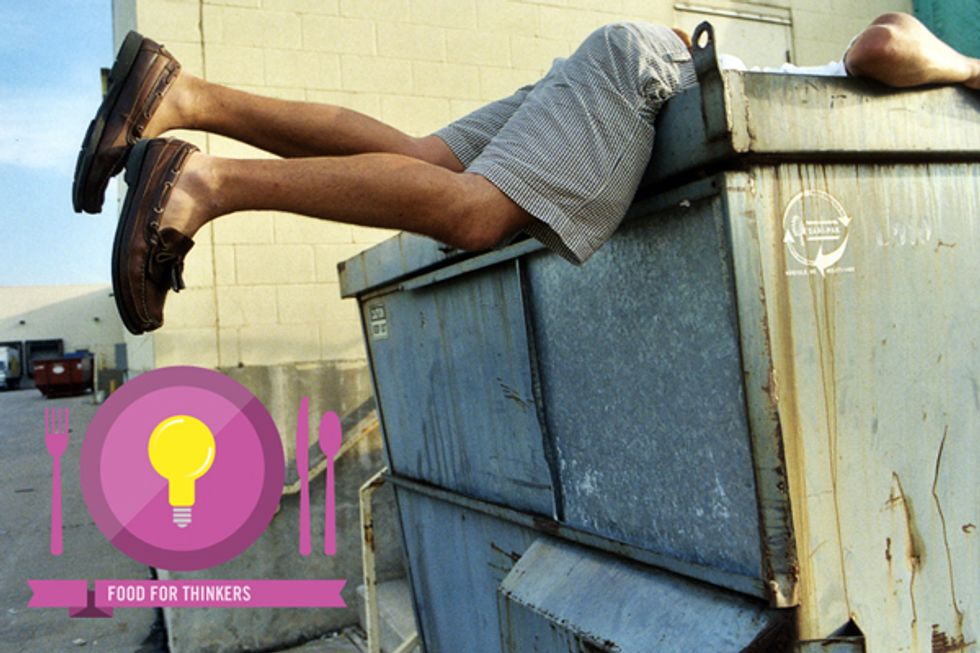 When
Jonathan Bloom writes about food
, he writes about the 40 percent of it we grow and then throw away, uneaten. If, as he argues, the role of a food writers in general is to "celebrate the joy that food brings while raising the right food flags," then his own job within that larger landscape is to force us to think about the environmental damage we do when we each send something like
1,400 calories' worth of perfectly edible food to the landfill
, uneaten, every single day:
As I see it, waste is one of the largest threats to our food supply. I'm not alone there, as the recent State of the World 2011 report warned about waste. As hunger persists, reducing waste and improving (re)distribution are vital. And as the global population inches toward 7 billion, we need to be more efficient with what we grow to ensure that all are fed.

Food waste also has a significant environmental impact. Agriculture is a real resource hog. A massive amount of oil goes into growing, harvesting, processing, shipping and cooling our food. At least 2 percent of all U.S. energy consumption goes to produce food that is thrown away. And agriculture represents about 80 percent of all water consumption.



---

\n
Thus far, during Food for Thinkers week, we've seen that food can be approached by very different writers as a class issue, a tool for political resistance, a demographic microhistory, a professional obligation, a site for speculative design, and more. For Bloom, though, food writing means activism: an environmental crusade to draw attention to one of the least logical aspects of our broken food system, and to inspire us to fix it.
Get the full story at his blog, Wasted Food, or in his new book, American Wasteland, and then eat those veggies that are wilting at the bottom of your refrigerator!
Food for Thinkers is a week-long, distributed, online conversation looking at food writing from as wide and unusual a variety of perspectives as possible. Between January 18 and January 23, 2011, more than 40 food and non-food writers will respond to a question posed by GOOD's newly-launched Food hub: What does—or could, or even should—it mean to write about food today?
Follow the conversation all week here at GOOD, join in the comments, and use the Twitter hashtag #foodforthinkers to keep up to date.