Articles
Hang with Miranda July, Trek Boyle Heights: Have a GOOD LA Weekend
Happy weekend, L.A.! Get heavy with Miranda July's new show at MOCA PDC, and walk the secret history of the Boyle Heights neighborhood.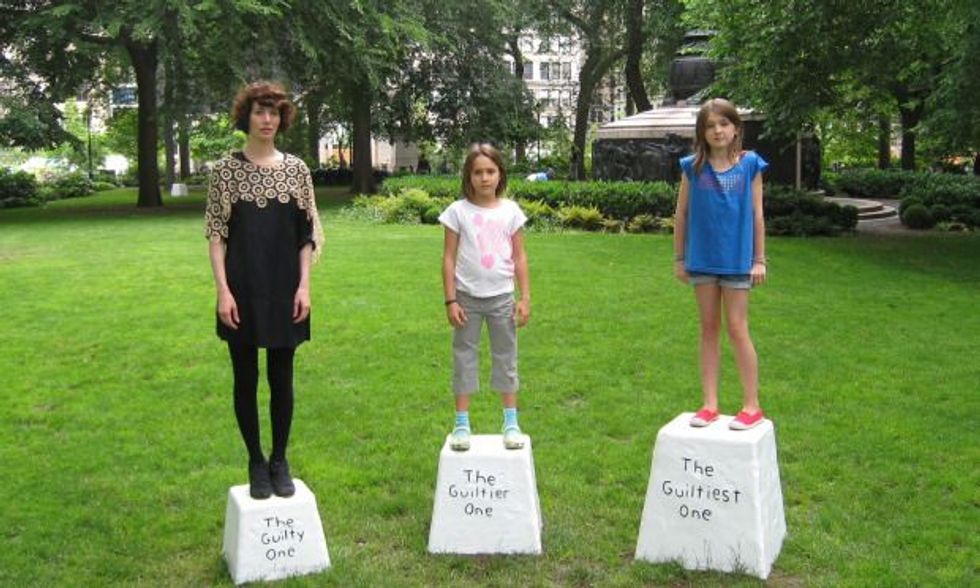 Summer's in full swing, and without any of that icky humidity you might find in other places this time of year. So why not get out and enjoy Los Angeles this weekend? Check out yet another place to see a movie under the stars, climb atop a statue designed by Miranda July, or hike through the ever-changing community of Boyle Heights. Got something we should know about? Email us at la[at]goodinc[dot]com
Friday Flicks in Pershing Square: As if you didn't have enough places to watch movies outside! Last week kicked off another series of outdoor film screenings, this one at downtown's Pershing Square park. No alcohol allowed (booo), but you can bring picnics, and the backdrop of glittery skyscrapers against the darkening summer sky can't be beat. The theme for the summer is the "silliest, funniest, most over-acted films" of all time. This Friday is Young Sherlock Holmes. Next week, Mommie Dearest. Friday, 8:00 p.m.
---
Get Heavy with Miranda July: Even if you're one of the few who find her work "infuriating," it's hard to disagree that Miranda July is L.A.'s most interesting artist-slash-filmmaker-slash-writer-slash-actresses of the moment. This weekend her show Eleven Heavy Things opens at MOCA's outpost at the Pacific Design Center, featuring 11 interactive pieces that allow the public to stand on or behind cast-fiberglass sculptures emblazoned with sayings like "What I look like when I'm lying." Coolhaus will be serving ice cream, as well. Saturday, 6:00 to 8:00 p.m.
Wander Boyle Heights with Trekking LA: LA Commons kicks off its summer Trekking LA tour with this weekend's walkabout through Boyle Heights. Many know the neighborhood for its vibrant Mexican American population, but the tour will highlight the many other ethnic populations that have called Boyle Heights home, including Japanese residents and a strong Jewish community (Cesar Chavez Avenue used to be called Brooklyn Avenue). Later this summer, tours will visit Koreatown and Watts. Buy your tickets here. Sunday, 3:00 to 6:00 p.m.
Photo of Miranda July's Eleven Heavy Things by the Union Square Partnership
Live in Los Angeles? Join GOOD LAand you'll get one good L.A. story (like this one!) delivered to your inbox every day. And be sure to like GOOD LA on Facebook and follow us on Twitter.