Articles
Hike Bunker Hill, Bike Boyle Heights: Have a GOOD LA Weekend
It's hot out there, L.A.! Stay cool with three events this weekend, from hiking downtown's vistas to peeking into Wilshire's past.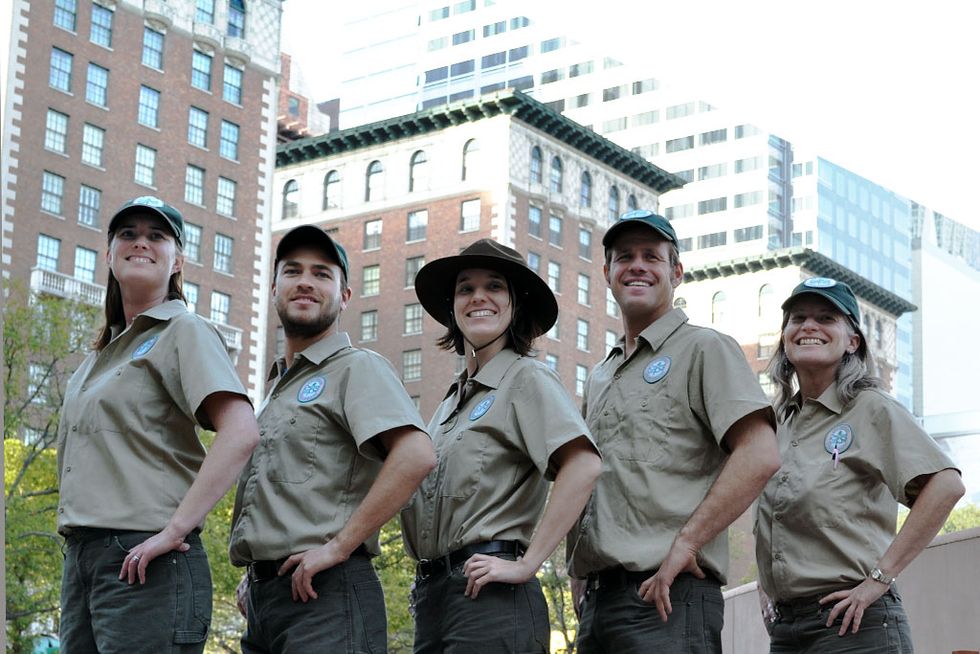 After this steamy short week, we've got some ways to cool off. Embark upon an outdoor expedition in L.A.'s urban center, discover the hidden history of a famous street, and take a bike ride through an underappreciated neighborhood. Know of summer fun that we should be covering? Reach out at la[at]goodinc[dot]com
Take an Urban Hike Through Downtown: You don't need to go to Yosemite to find unexplored trails or untamed wildlife. Why not ascend the dramatic elevations of the Bonaventure Hotel or meet the grazing goats of Angels Flight Park right here in the city? As part of MOCA's Engagement Parties, the Los Angeles Urban Rangers are leading three evenings of adventures in downtown L.A. The first event kicks off tonight with an exploration of Bunker Hill, and upcoming events feature a tour of the L.A. River and a campout—yes, really!—on MOCA's plaza. Thursday, 7:15 to 10:15 p.m.
---
Walk the Wilshire Boulevard of 33 Years Ago: In 1978, the movie Grease was playing in theaters, Magic Mountain's Colossus opened as the longest wooden roller coaster on the planet, Los Angeles still had a football team, and a teenager named Annie Laskey spent a year walking Wilshire Boulevard with her mother. The pair undertook the 16-mile journey as part of a project to photograph the entire length of the boulevard, from downtown to Santa Monica. At this free event at the Central Library, Laskey will give a lecture about the experience, featuring a dazzling selection of her over 1000 Kodachrome slides. Saturday, 2:00 to 3:00 p.m.
Ride CicLAvia-Style Through Boyle Heights: The second CicLAvia of 2011 was originally scheduled for this Sunday, until organizers realized that working on extending the route to accommodate more riders and walkers would make for a better fall event. This weekend, you can ride the proposed expansion into Boyle Heights. Meet at Hollenbeck Park for a leisurely 10 miles through the picturesque East L.A. neighborhood. Bring a $5 suggested donation to help support the next CicLAvia, right around the corner on October 9. Sunday, 12:30 to 3:00 p.m.
Live in Los Angeles?Join GOOD LA and you'll get one good L.A. story (like this one!) delivered to your inbox every day. As if that's not enough, you can also follow GOOD LA on Facebook and Twitter.