How San Francisco is Working to Become a Zero Waste City
Brought to you by IBM. Join GOOD for a live tweet chat today about how trash collection can go from "waste management" to "resource recovery."
06.05.12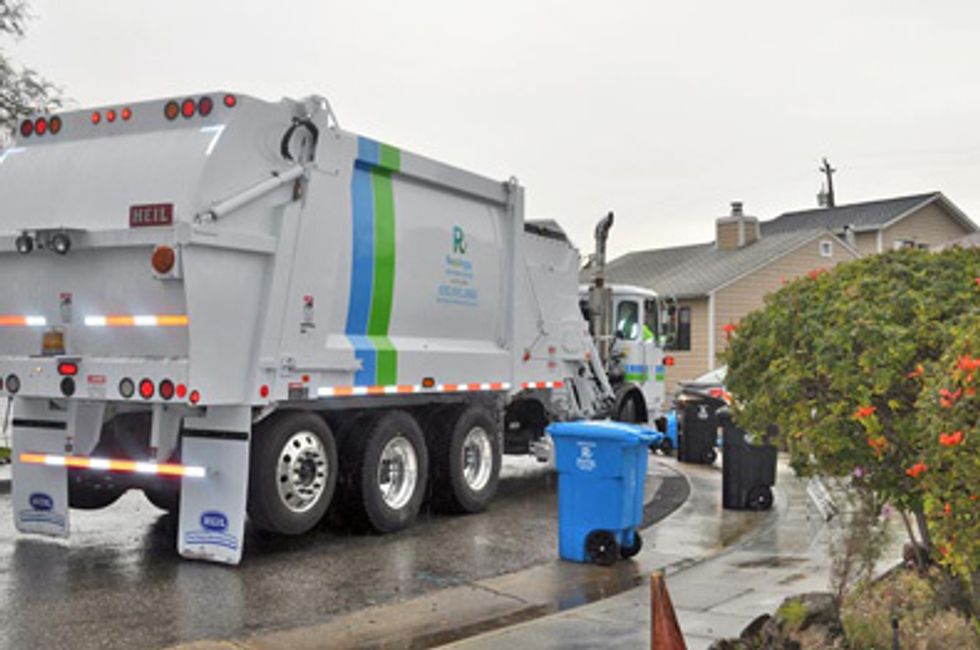 This message is brought to you by our partner, IBM
Join GOOD and IBM for a live tweet chat on Friday, June 1 at 1 p.m. ET (#zerowasteIBM) about the future of recycling and how trash collection can go from "waste management" to "resource recovery." Instead of taking all collected trash straight to landfills, companies like Recology are rethinking how to manage the waste stream. Teaming up with IBM, Reoclogy is working to make San Francisco a zero waste city by using data to tailor recycling management to specific neighborhoods, as well as composting and extracting reusable items before they reach landfills.
---
As a result of their work in San Francisco, Recology customers reduced the garbage they send to the landfill by 49.7 percent—from 730,000 tons in 2000 to 367,300 tons in 2011. In addition, nearly 1.2 million tons of paper were recycled (the equivalent to 20 million trees), and 135,000 tons of metal were repurposed as well, equaling a savings of 19 million gallons of gas.
Join the conversation with George McGrath, COO of Recology; Lisa Hoyos, Strategic Field Initiatives of BlueGreen Alliance; our own Chris Steinkamp, Head of Partnerships & Strategy at GOOD; and several other panelists who will be fielding questions and talking about how the future of resource recovery can shape our cities.
To participate in a tweet chat on sustainability, follow @SustainableIBM and look for the hashtag #zerowasteIBM on June 1 at 1 p.m. ET.
Articles