Articles
Image of the Day: The International Space Station Looks Like a Speck of Dust on the Sun
Astrophotographer Alan Friedman had just 0.2 seconds to capture this amazing image of International Space Station crossing in front of the sun.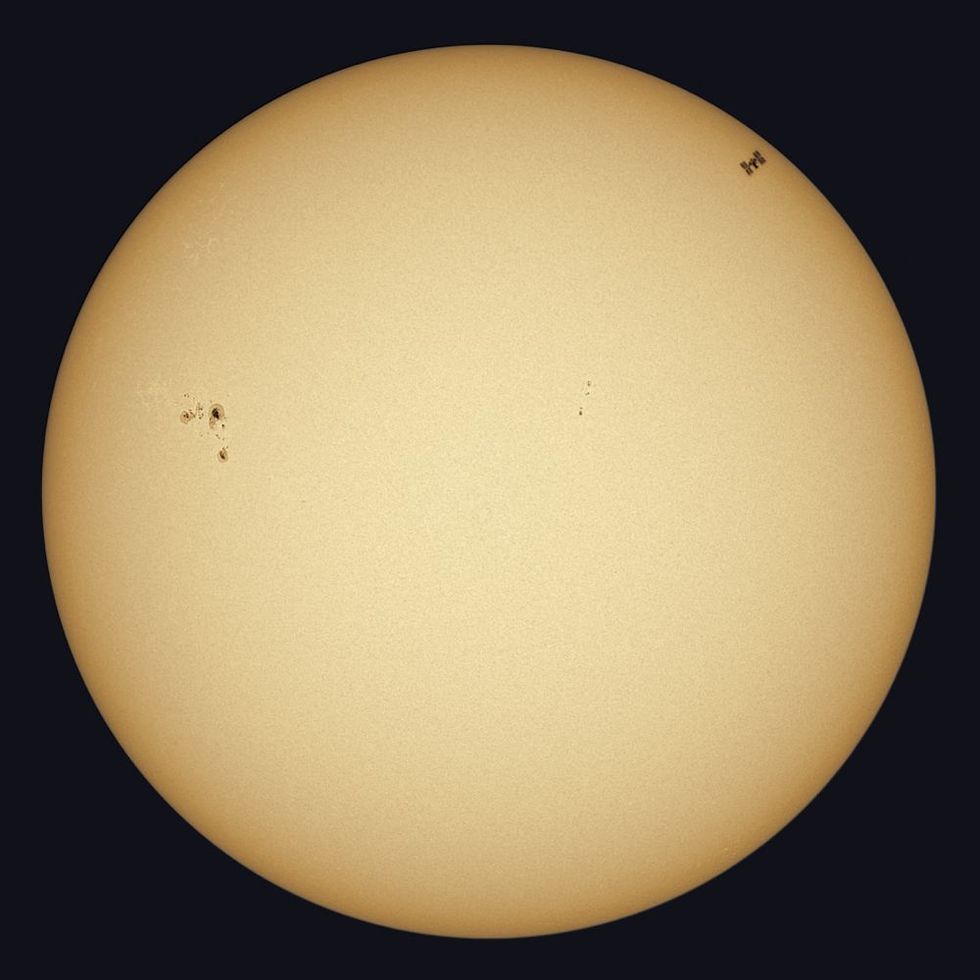 Wired
just posted this incredible photo, taken by astrophotographer
Alan Friedman
, of the
International Space Station
, with the space shuttle Discovery attached, crossing the sun.
According to NASA, the International Space Shuttle is about the width and length of an American football field. It took just 0.2 seconds to transit across the sun, and Friedman nearly missed it:
---
The transit would be visible at 2:39 on March 1 [...]. Friedman was scheduled to give a talk about astrophotography from 12:30 to 1:30 pm. As soon as his talk was over, Friedman jumped in the car with fellow astrophotographers Brian Shelton and Mark Beale and raced after the sun.

"We got set up just in time to catch it," Friedman wrote. "I underestimated the narrowness of this event…another 500 feet and we would have missed it entirely. Lucky day!"


Photo: Alan Friedman, via Wired.