Articles
Is Your Neighborhood Transportation Smart?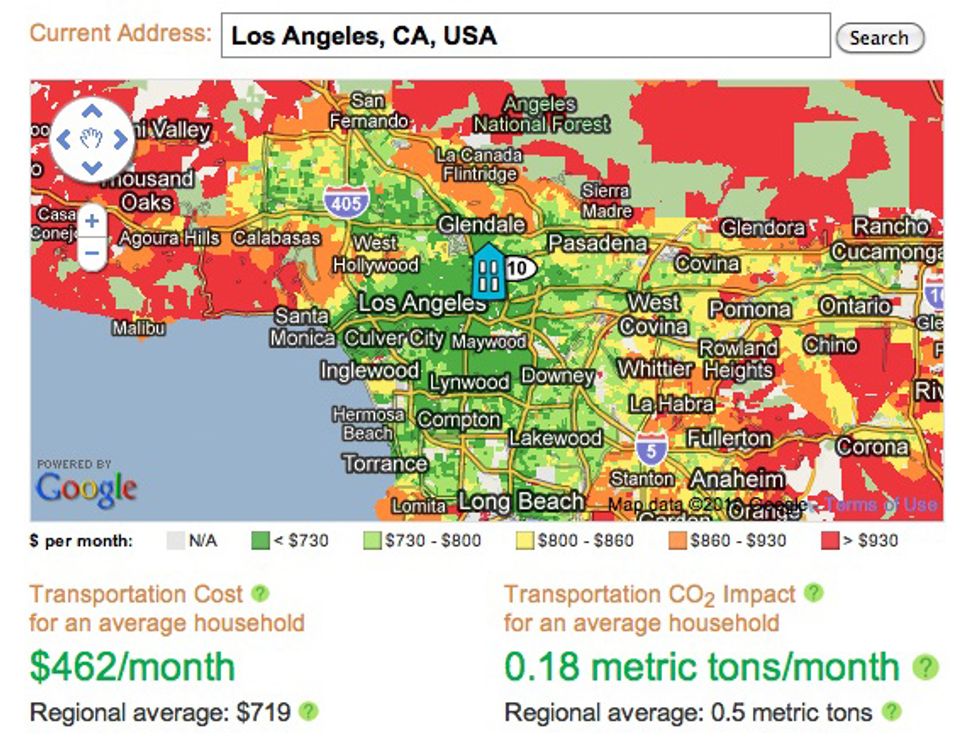 ---
The folks at the Center for Neighborhood Technology have spruced up
their tool
for checking neighborhood transportation costs and rereleased it under a new name:
Abogo
(a portmanteau of "abode" and "go"). Drop by,
put in your address
, and see how intelligently-planned and resource-efficient your area is.