Articles
"Last Remaining Seats" Shows Classic Films in L.A.'s Historic Theaters
The Los Angeles Conservancy program that screens films in downtown L.A.'s grand movie palaces kicks off its season today.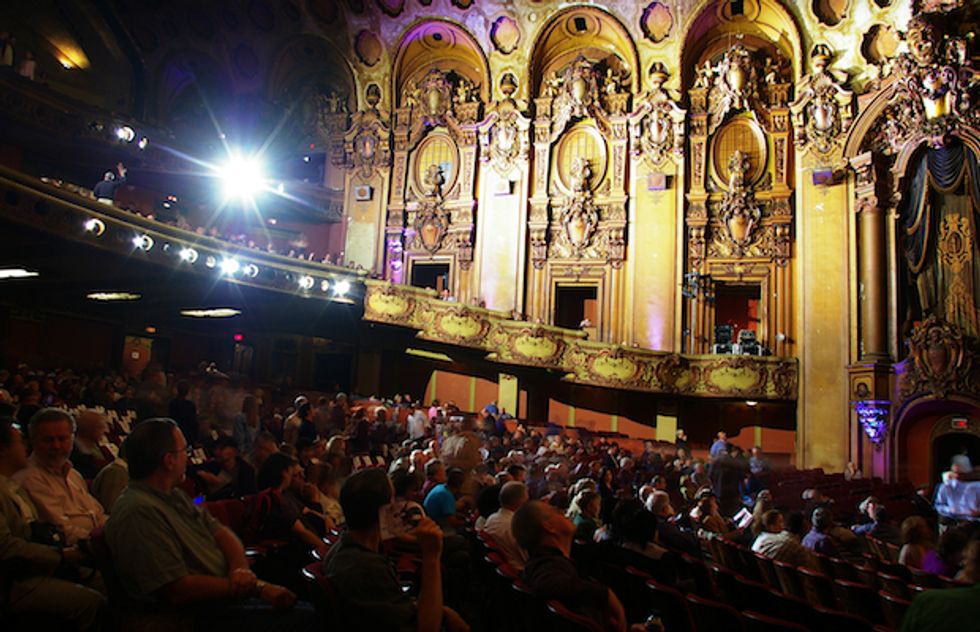 Running the length of downtown Los Angeles's busy Broadway street are neon signs advertising a dozen places to step back in time. With grand facades and extravagant names like "Million Dollar," they are some of the oldest movie palaces in the country, where early filmmakers screened their masterpieces in what was once the largest theater district in the world. But as audiences looked elsewhere for films, the theaters fell into disrepair. Many of them closed, their lavish woodwork and marble lobbies sealed shut. But in 1987 the Los Angeles Conservancy, a local preservationist group, began reopening several of the theaters during the summer to show classic films. Twenty-five years later, its "Last Remaining Seats" program has not only helped bring about the restoration of many of the theaters, it's one of the hottest tickets in town.
---
So hot, in fact, that tonight's first screening of Rear Window is sold out! (Pssst: They run a standby line to take the place of no-shows and you can usually get in that way.) But now would be a great time to buy tickets to future "Last Remaining Seats" events, which are happening at four exquisite theaters each Wednesday night from now until June 29. Besides the film, each screening features a special bonus: The Music Man on June 1 is hosted by pop culture enthusiast Charles Phoenix, for example, and Zoot Suiton June 22 is followed by a panel discussion with actor Edward James Olmos.
Even when the movie ends you won't want to leave these swoon-inducing interiors, which are not usually open to the public. But the evening doesn't have to end there. The Los Angeles Conservancy has managed to arrange discounts and deals at 34 restaurants and bars in downtown L.A., all within walking distance of the theaters. Might we suggest an era-appropriate French dip and Manhattan at Cole's, one of L.A.'s oldest restaurants (founded circa 1908). Don't forget to take the subway downtown to complete the time-traveling adventure.
Live in Los Angeles? Sign up for our one-good-L.A.-thing-a-day email and become a member of GOOD LA. You can also follow GOOD LA on Facebook and Twitter.
Photo by Ed Fuentes