Articles
Project: Build Your Own TEDxChange
The Gates Foundation is looking for ideas for potential speakers for their 2011 series of TEDxChange events.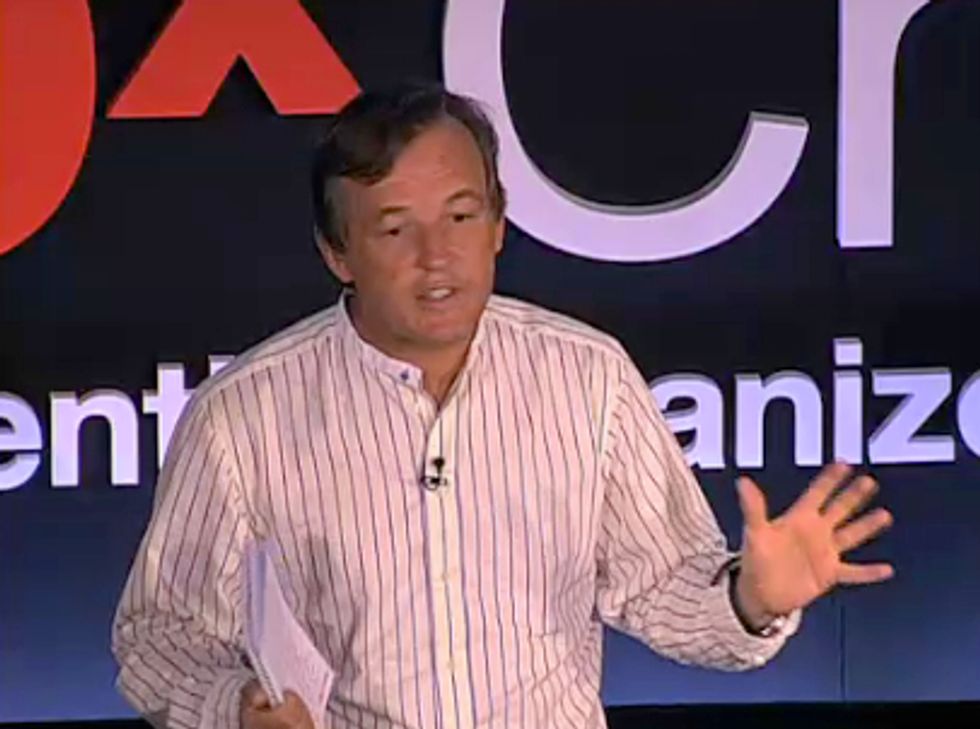 If you read GOOD regularly, then you've certainly seen some of
our favorite TED talks
. TEDx (a
GOOD 100 honoree
) is a new offshoot of TED, where people can arrange their own TED talks anywhere in the world, allowing for fascinating combinations of speakers and topics. One of the best examples of the potential of these TEDx events was
TEDxChange
, held during the U.N. General Assembly's summit on the Millennium Development Goals last September by
TED
and the
Bill & Melinda Gates Foundation
. The event was broadcast to 40 countries around the globe and featured speakers like Hans Rosling and Melinda Gates talking about the innovative ways their organizations were helping the world
make progress on the Millennium Development Goals.
Next year, the Bill & Melinda Gates Foundation is going to host a series of global TEDxChange events, with speakers talking about important advances in health and development. They're looking for ideas for potential speakers, and we know that GOOD readers have them. So, we're asking you to submit a synopsis of your dream TEDxChange event.
---
The person who submits the most compelling TEDxChange lineup will receive an exclusive, password-protected link to the TED2011 live, four-day webcast. Those are normally reserved for people attending the event, which costs thousands of dollars, so you will be getting a real discount and a chance to see the TED talks before they release them online.
Here are some things to think about when considering your submission:
\n
Overall, the program should be diverse—even eclectic. Speakers should represent a good mix of disciplines. How are people from various fields and backgrounds improving global health and development?
Since TEDxChange is a global event, it's important to have a good mix of nationalities represented.
Speakers should have a unique point of view and an idea worth spreading. They should also be, obviously, excellent presenters and great storytellers.
In the lineup, it's important to offer an interlude. For the 2010 event, there was live music, but that isn't the only option. Anything that lets people stop and think will work.
There should be a component that involves interactive ways of connecting the global audience. The 2010 event featured brief Skype chats with the groups in Kenya, England, and New Zealand. Get innovative.


\n
the OBJECTIVE
Create your dream TEDxChange program lineup.
the REQUIREMENTS
\n
A program lineup of four speakers and one interlude
A one or two sentence description of each speaker or group
Links to any relevant material about each speaker/group (e.g., video of speaking style, links to books written, links to organizations he/she is involved in)
One idea for connecting the global audience (beyond the webcast)
A short paragraph overview of how or why you assembled this particular lineup
\n
Submissions are due by midnight Pacific time on January 21, 2011. Please submit your line-up in a word processing document, not in the body of an email. We'll announce the winners here on January 31, 2011. Email your submissions to projects [at] goodinc [dot] com with the subject line "TEDxChange Submission." Read the full Terms and Conditions here.
RESEARCH and INSPIRATION
Watch the 2010 TEDxChange talks.
Check out the TED site.
Read more about the Millennium Development Goals.