Remembering Margaret Thatcher With Portraits Made of Jelly Beans and Postage Stamps
Remembering Margaret Thatcher through images made out of jelly beans, stamps, and happy accidents.
04.15.13
Margaret Thatcher, Britain's first female prime minister, died of a stroke today at age 87. Her legacy is both as a revered and reviled leader thanks to a series of policies focusing on monetarism, privatization, deregulation, and small government, which she began to implement when she took over in 1979. Though not famous for her support of the arts, the prime minister has nonetheless been a muse to creatives in every discipline, with her likeness reproduced in every medium imaginable. In honor of her memory, here's a roundup of some of the more creative portraits done in recent years—some made as an homage, others as a critique, but all as colorful as the conservative leader herself.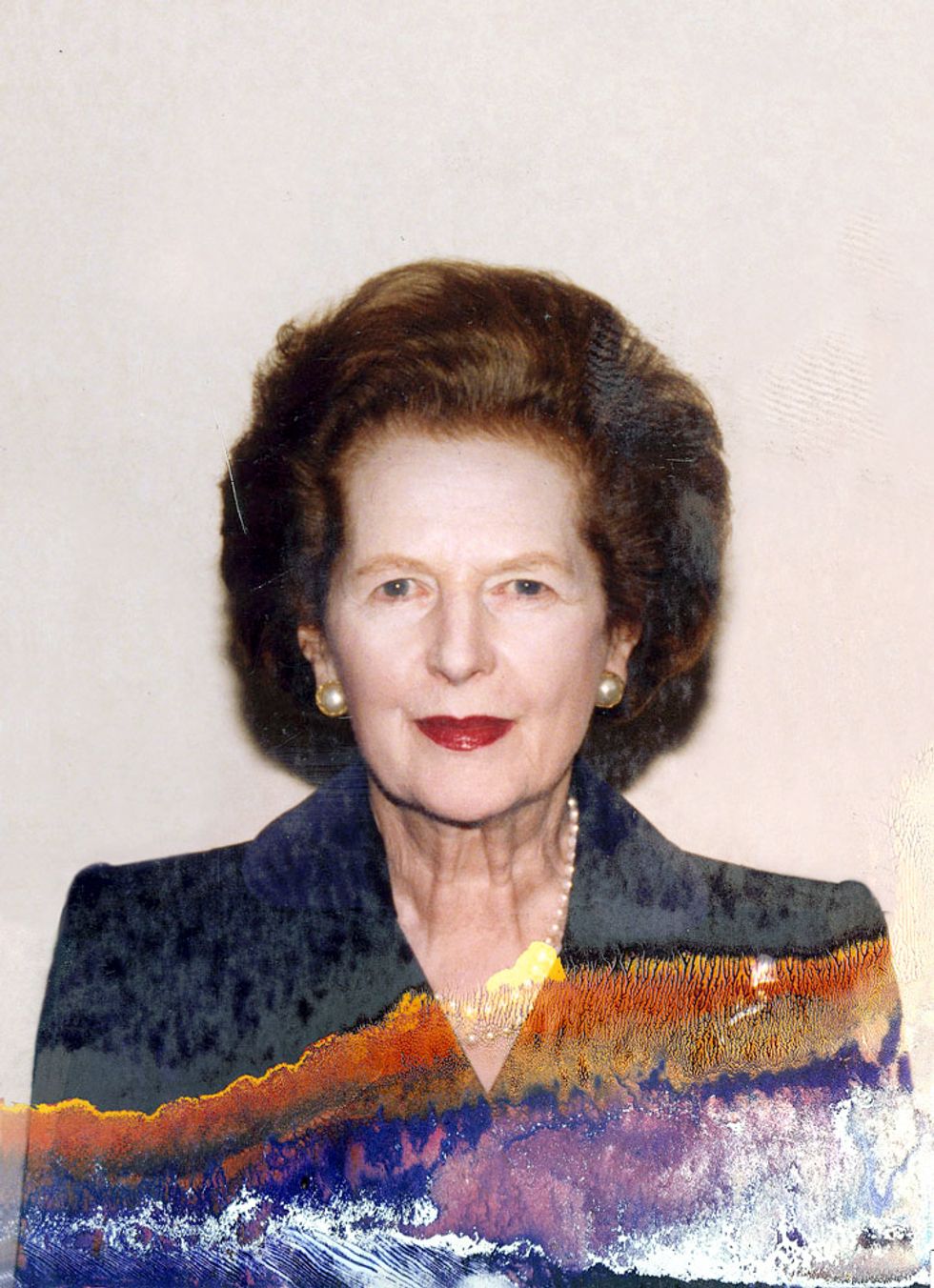 ---
Lisa Barnard found this photo left in a damp cupboard at an abandoned Westminster office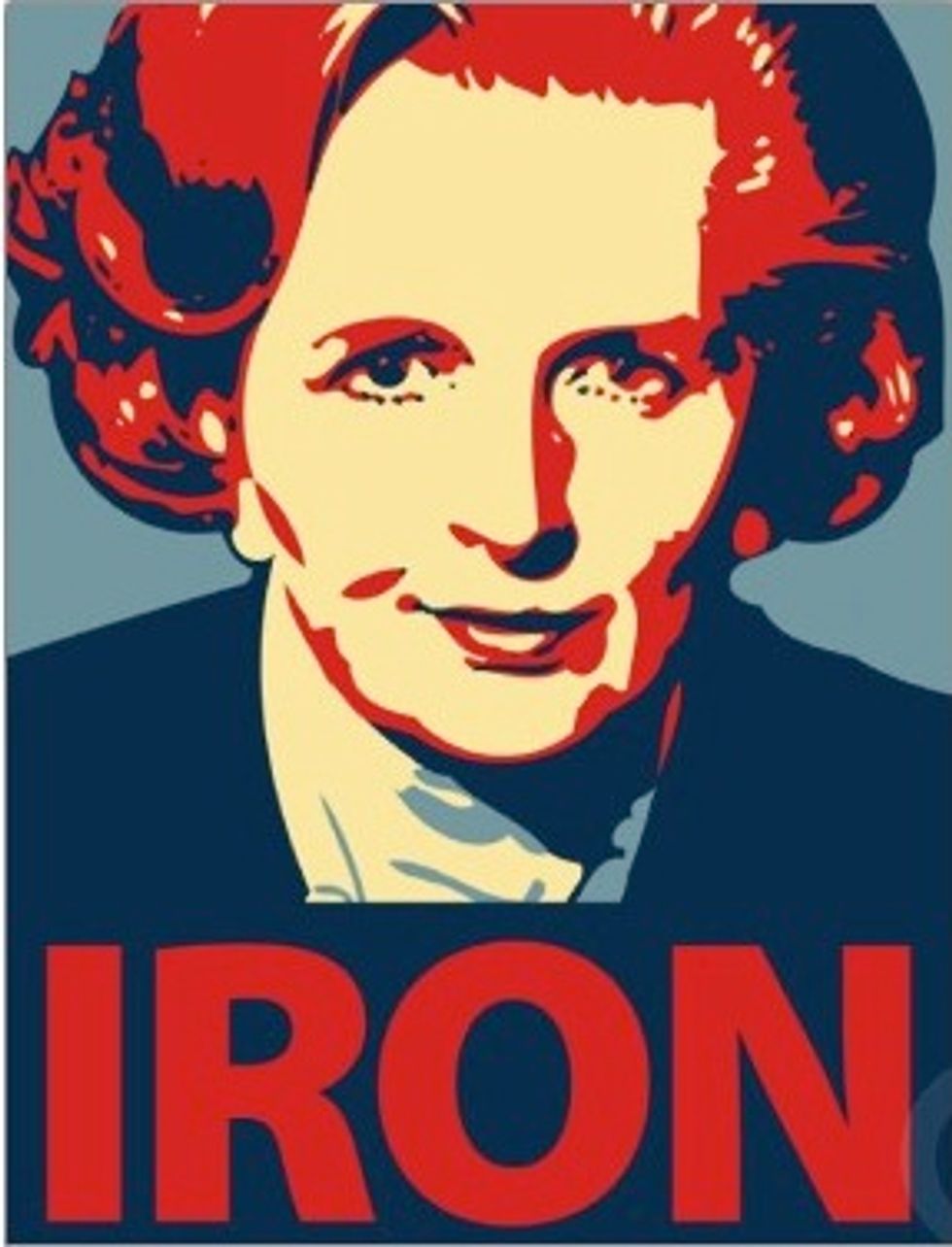 Thatcher's nickname "Iron Lady" as referenced by this Shepard Fairy knockoff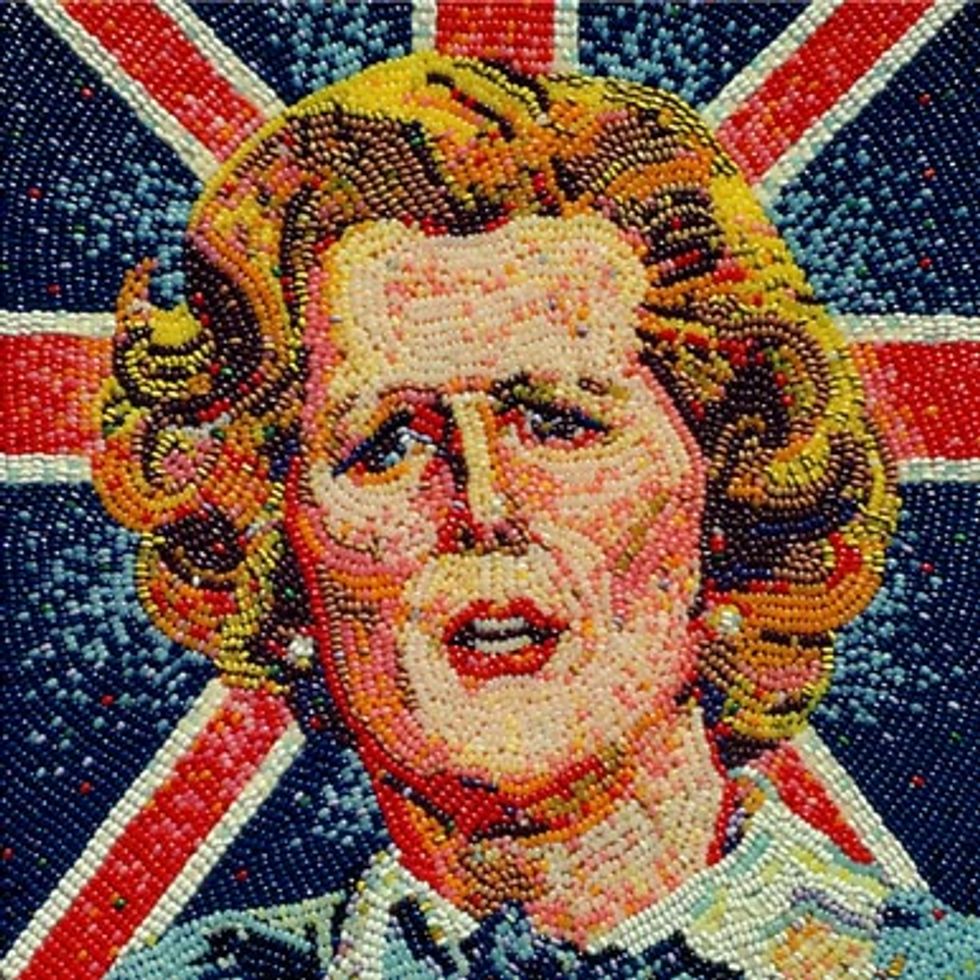 This delicious portrait by Roger Rocha is made entirely from jelly beans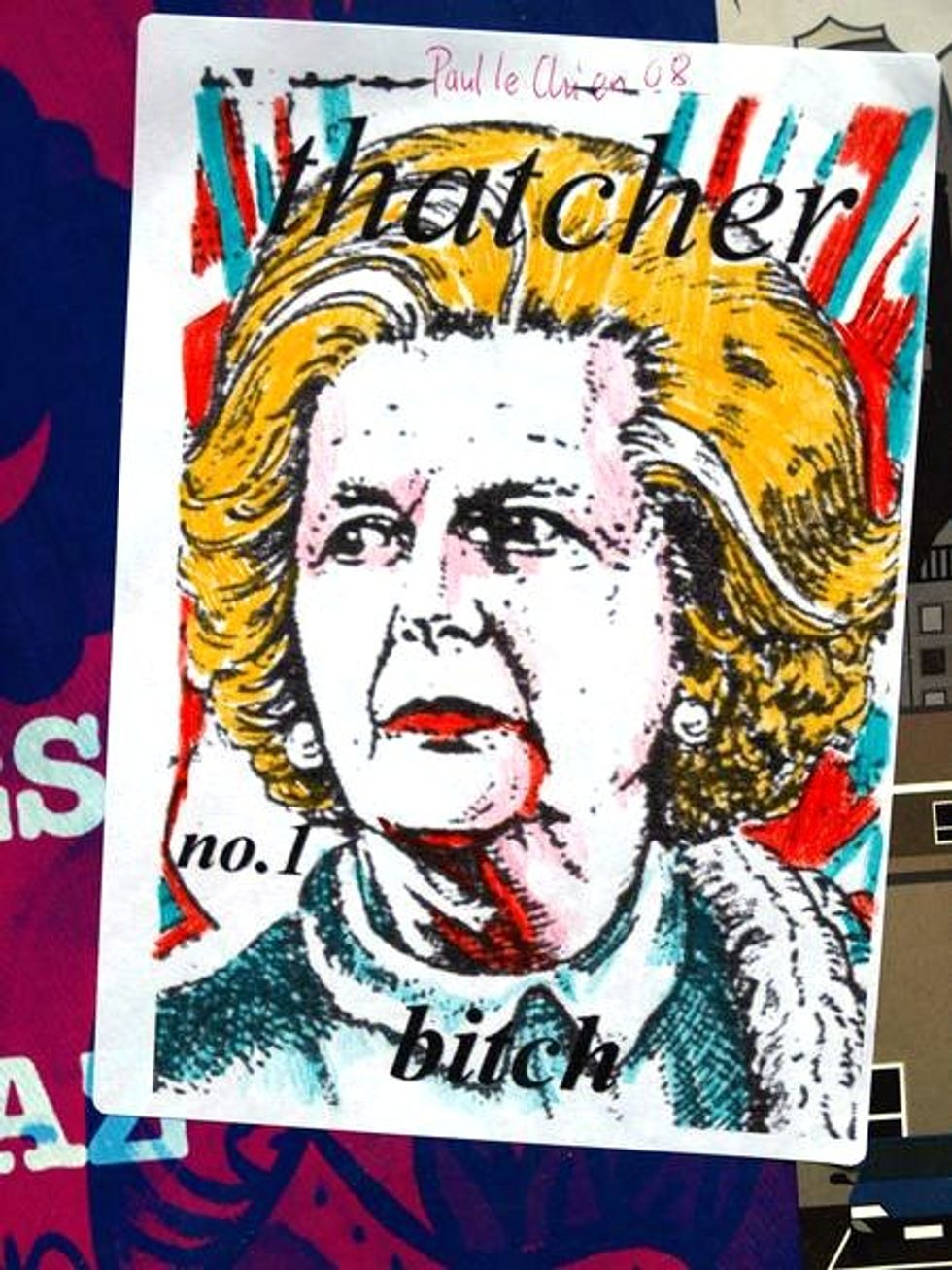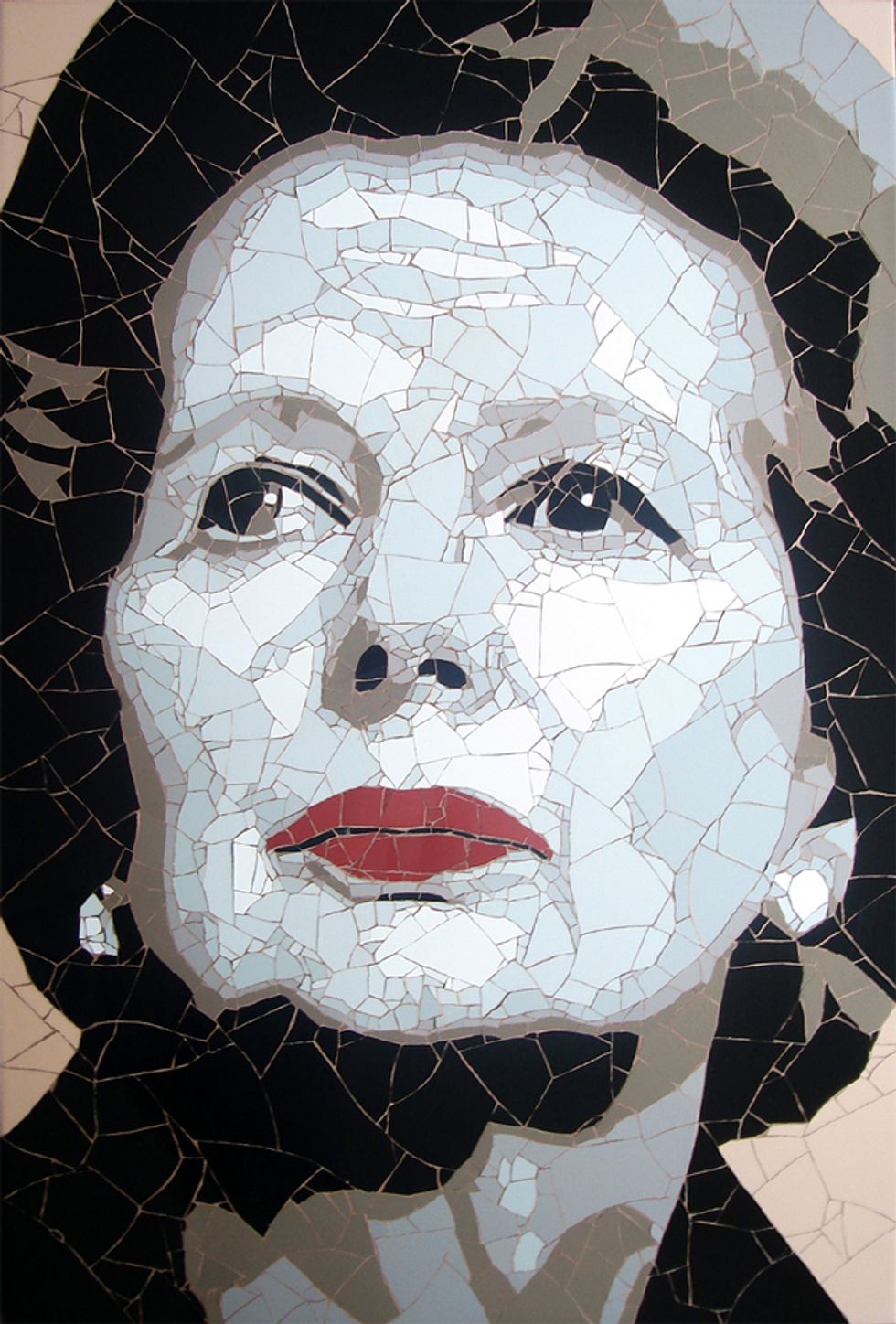 Thatcher as a tiled mosaic by Ed Chapman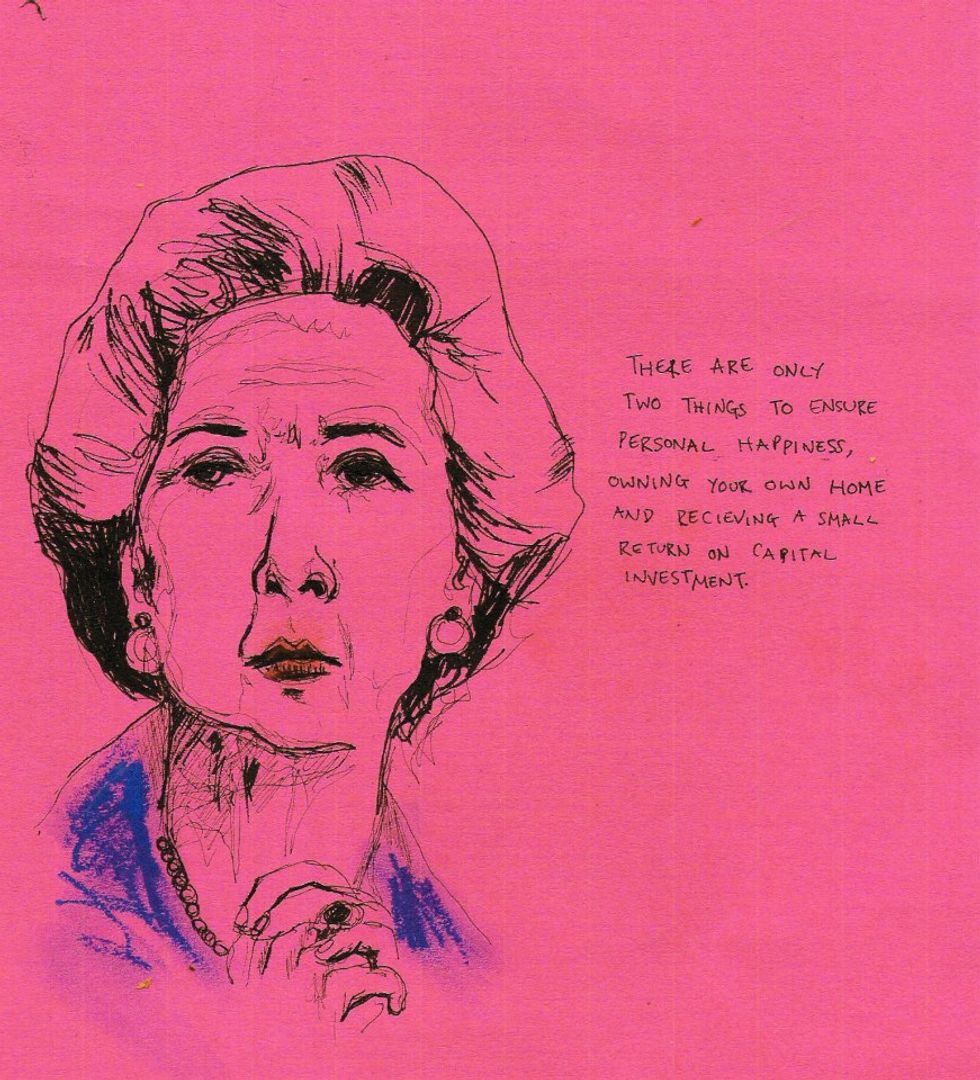 Illustration by Sarah Ollis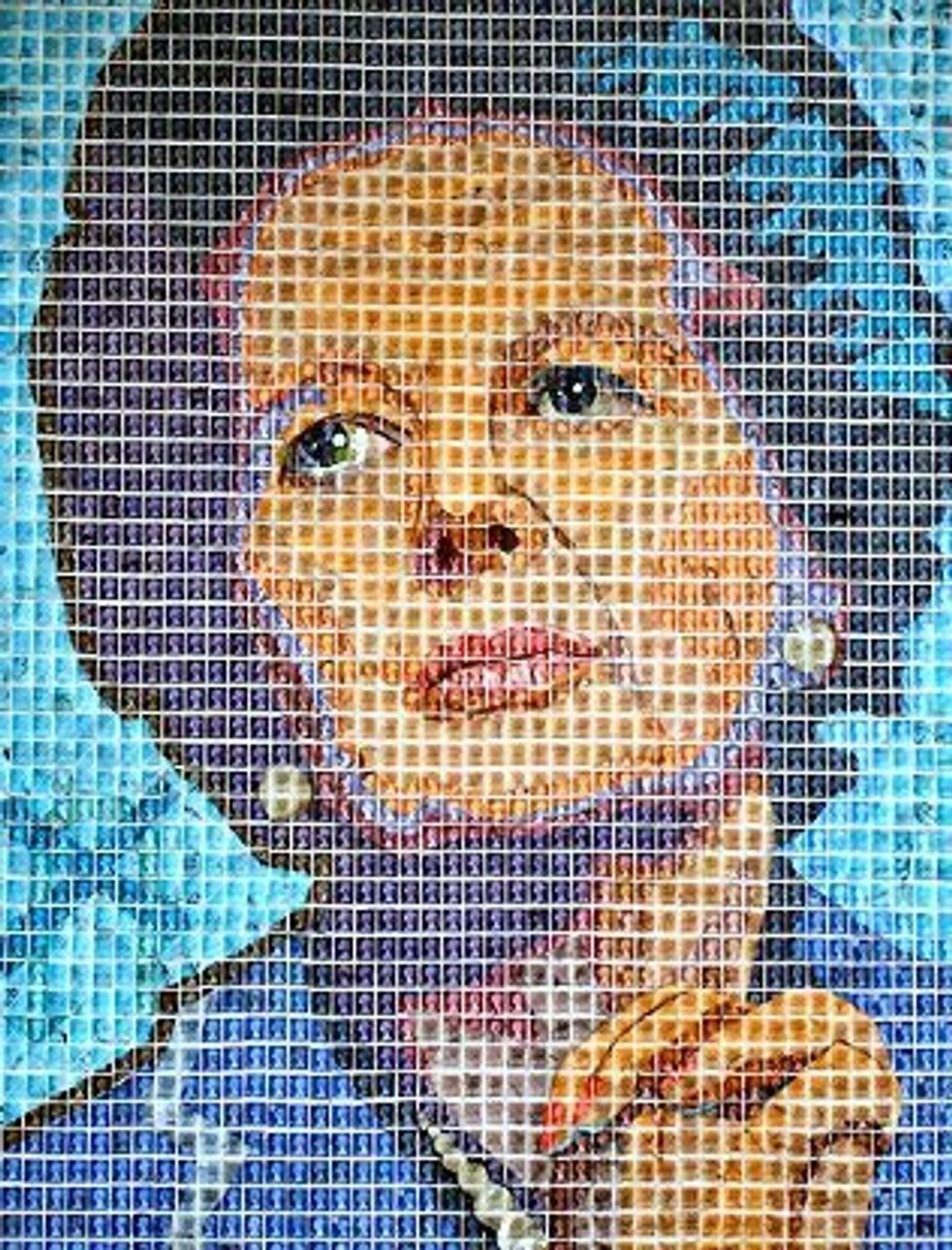 Thatcher made out of 4,000 recycled stamps by Pete Mason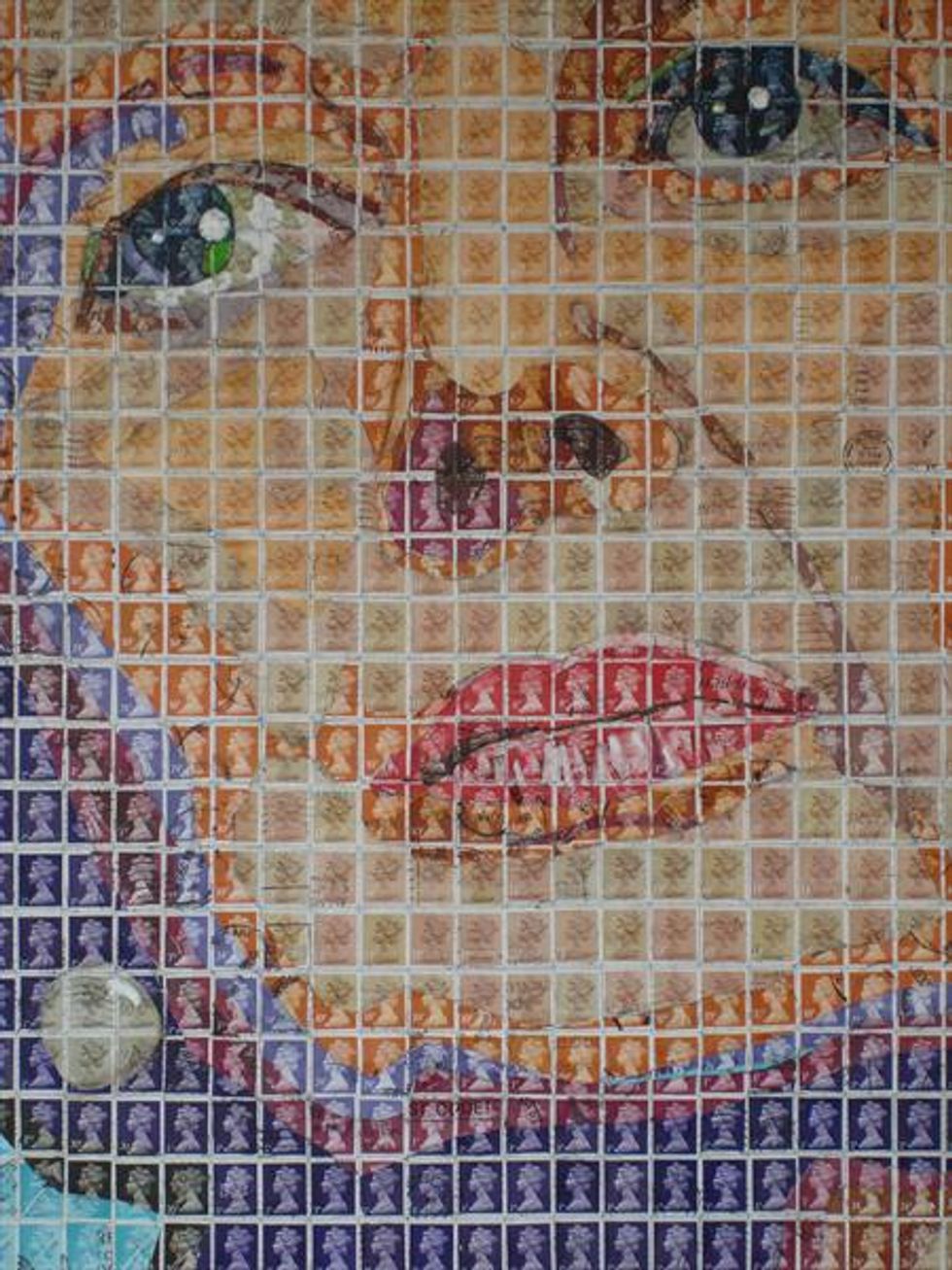 Thatcher made out of 4,000 recycled stamps (closeup)
Related: Remembering Nina Simone as a Siren and Powerful Civil Rights Activist

Articles