Articles
Six Steps to Squash Bullying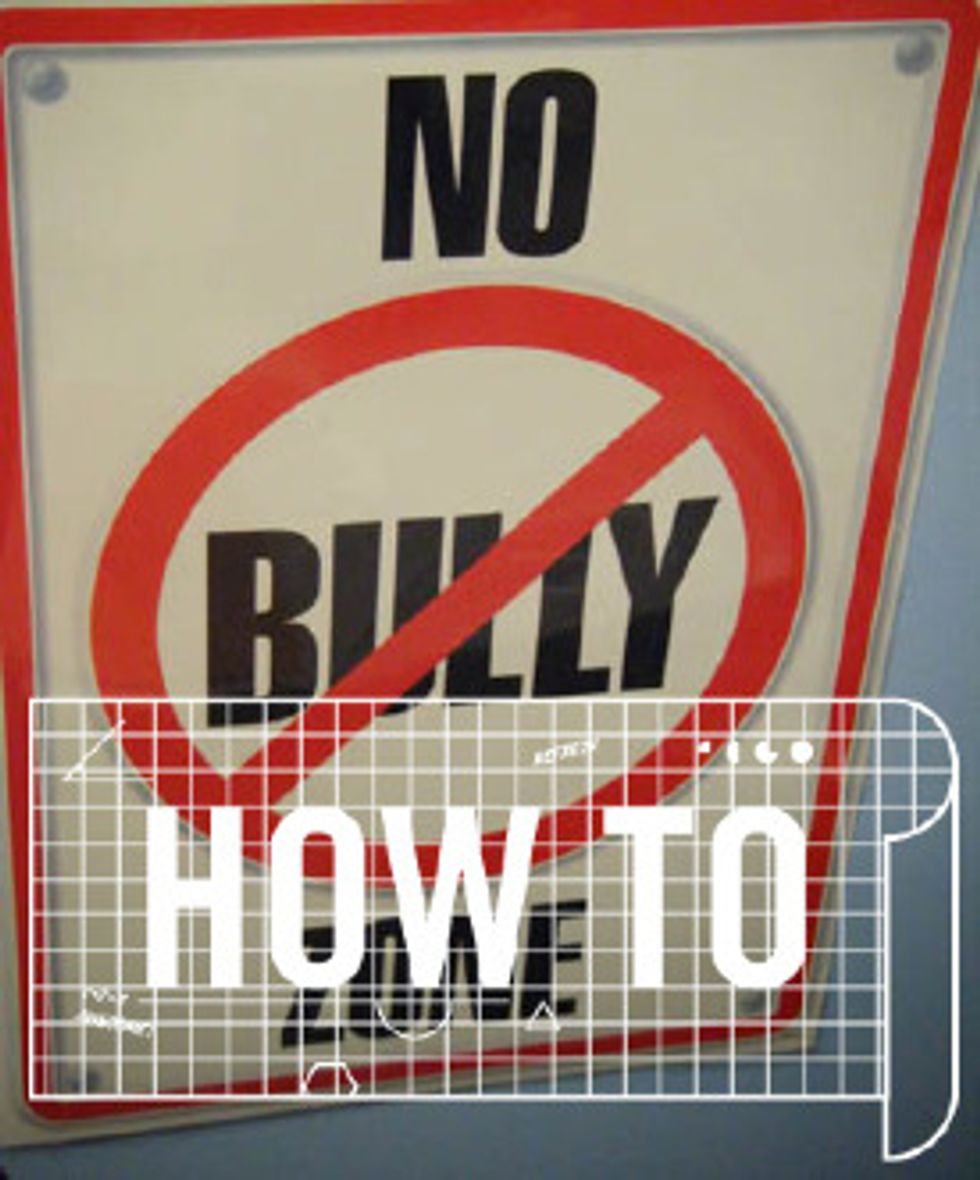 ---
Public outrage
over the tragic suicide of 15-year-old Massachusetts bullying-victim Phoebe Price means educators and parents are looking for real solutions to the bullying epidemic happening in our nation's schools. According to psychologist and family counselor Dr. Kenneth Shore, bullying, taunting, and name calling keep 160,000 children at home from school every day because they're afraid.
To help parents and educators combat the crisis, Shore authored The ABC's of Bullying Prevention. Here are his top tips for squashing the problem.
1. Take it seriously. Shore says bullying often goes unrecognized by educators, or is recognized but isn't taken seriously. "It's easy for us as adults to dismiss kids' concerns, but so often, issues or problems we perceive as small loom large for them." The common thread in stories of bullied kids who attempt or successfully commit suicide is that schools dismissed complaints about bullying or didn't treat them with the seriousness they deserved, says Shore.
2. Prevent it. Your local board of education probably has an anti-bullying policy, but words on a piece of paper won't change things. Instead, a committee of students, parents, and school-site staff should work together to plan and implement a prevention program. Shore says studies show a 50-percent reduction in bullying in schools that adopt comprehensive bullying prevention programs.
3. Don't treat bullying as exceptional. Shore says one of the mistakes schools make is they treat bullying prevention as a one-time activity. "You don't solve bullying with one big assembly," he says. Instead, hold several ongoing activities throughout the year to address the problem. "Make sure the issue is very much alive in kids' minds."
4. Meet in each classroom. It's crucial that teachers make time for special classroom meetings held a minimum of four times a year conveying that bullying is unacceptable, and the school takes it seriously. "Seat kids in a circle and engage them in discussions where they can talk about times they've been bullied and discuss what that felt like," he says. During the meeting, teachers should also talk about things they'll do if they see bullying happening.
5. Zero tolerance. Parents of kids suspected of bullying need to find out what their children are doing and address it seriously. "Make sure to let him know it's unacceptable and that you're going to be monitoring behavior and if it continues, there's going to be serious consequences. Let your child know you mean business and then try to understand why it is that he's engaging in these behaviors."
6. Don't blame the victim.
If your child comes to you and says he's being bullied, "Don't dismiss the concerns with a 'sorry that happened, hope things go better tomorrow,' response, or suggest it's your child's fault," says Shore. Listen to your child, recognize that he's a victim, and follow-up with the school in-person. "You want to be a pit-bull taking whatever steps you need to ensure the bullying stops."
Photo (cc) by Flickr user Litandmore

This post originally appeared on

www.refresheverything.com, as part of GOOD's collaboration with the Pepsi Refresh Project, a catalyst for world-changing ideas. Find out more about the Refresh campaign, or submit your own idea today.