Articles
Bike-Loving French City Wants to Lower Speed Limit to 18 mph Strasbourg, France to Make Speed Limit 30 Kmph
Strasbourg has a windy city center and a vision for shared streets. Residents will soon vote on lowering the speed limit to encourage more walking.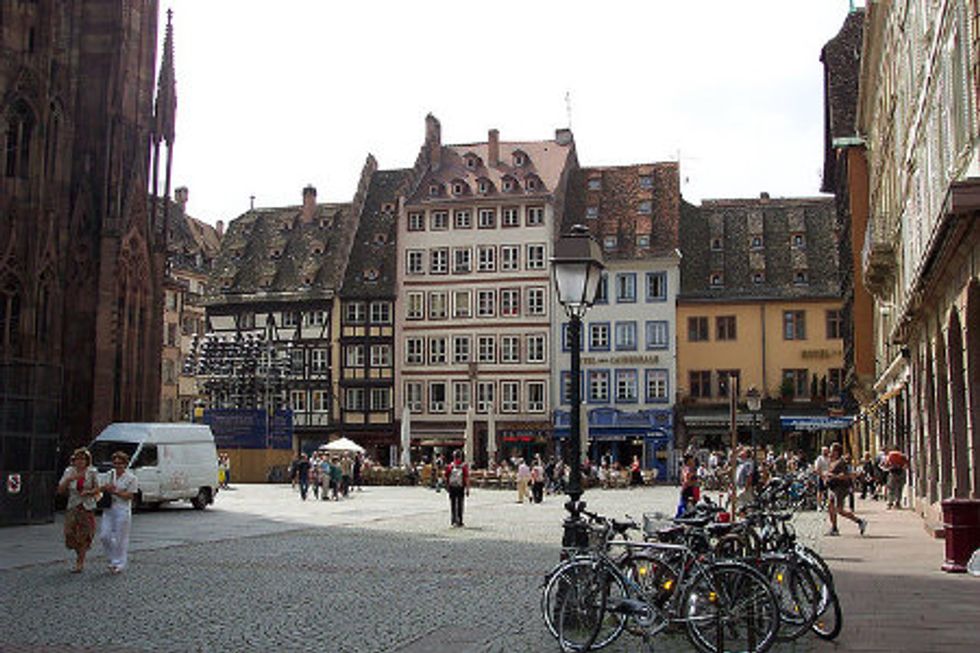 The city of
Strasbourg
in northeastern France has announced a plan to reduce vehicle speed limits throughout the city to 30 kilometers per hour, or just 18 miles per hour.
Treehugger reports the city, the capital of Alsace, is already one of the most bike-friendly cities in France, and much of the city already operates on limit of 18 mph. One goal of the measure is to reduce crashes, particularly those involving pedestrians and bikes, but the stated reasoning according to the mayor is a city of shared streets.
---
Mayor Roland Ries said in a statement translated on Treehugger, "The public roads no longer belong to automobiles alone. They must be re-imagined to be redistributed in a fairer manner between all forms of transportation. The protection of the most vulnerable is thus reinforced in zones in which all users have access but in which the pedestrian is king."
The historic city center is a "pedestrian priority" zone using the "filtered permeability" planning philosophy, which promotes travel by foot or pedal power by reducing the number of through streets for cars while increasing them for pedestrians and bikes. There's also a pretty futuristic looking tram criss-crossing the downtown. For a sense of just how transit-oriented the town is, here's a diagram of the public transport in the city center.
The general public will vote on the speed limit reduction in May.
Via Treehugger. A version of this post also appears on Transportation Nation
Image (cc) Strasbourg downtown square by Flickr user ChristinaT.