Articles
Summer Fun: Watch a Movie at a Theater Made of Refrigerators
Watch a film on a fridge in London this summer.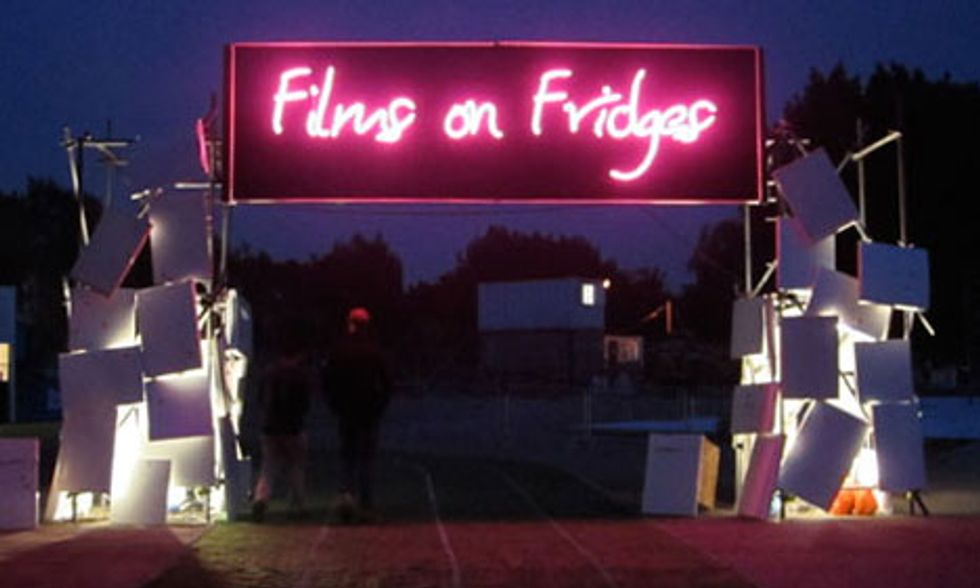 Magnetic poetry is the go-to medium for people looking to get creative with their refrigerator's white space. This summer, however, a group of East London creatives is upping the ante. "Films on Fridges" is a movie series and pop-up theater built out of discarded fridges. The project is a creative twist on the outdoor film screening concept that's become synonymous with summer and taken over rooftops, parks, and even cemeteries in cities around the world.
---
Before the Hackney Wick neighborhood had a fridge theater, it had the "Fridge Mountain," Europe's biggest stack of discarded fridges—20 feet high and wide enough to show up on Google Maps (see below). As part of a massive clean-up effort to ready the area for the Summer 2012 Olympics, the bizarre and somewhat beloved local landmark was carted away. Films on Fridges serves as a nod to the area's past and a wink at its future as well: the film series is sports-themed—Cool Runnings plays this weekend—in anticipation of next year's Olympics.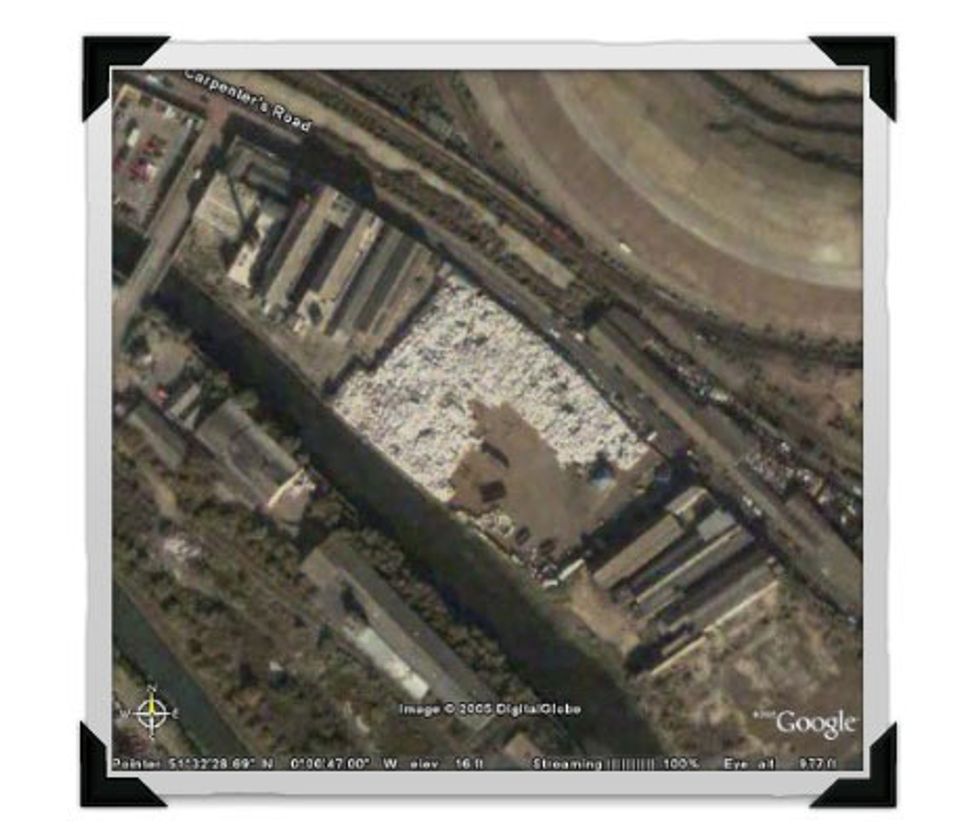 Screenings run through August 13, and many are sold out already. If you're in London, get tickets here. If you aren't, check out how they made the theater on the Films on Fridges website.
Story via Core77