Articles
The GOOD Lunch: Pear Cinnamon Couscous
Every Tuesday and Thursday in 2011, the GOOD team has pledged to take turns to cook and share a big bowl of soup or salad.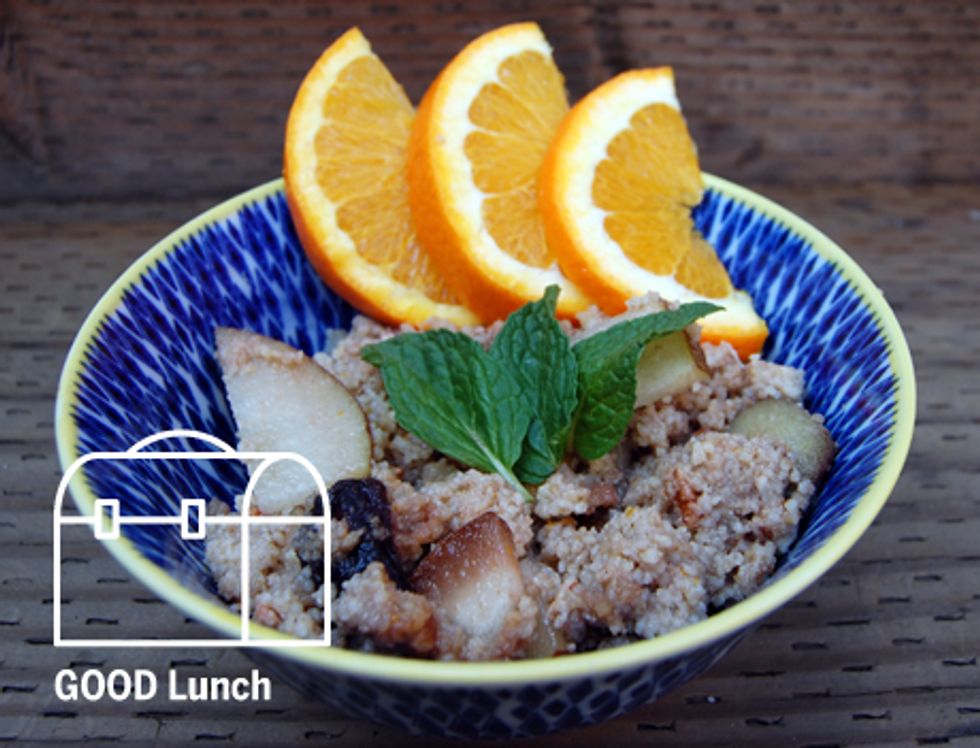 Today's GOOD Lunch salad was prepared by Lisa Riggs and was inspired by a recipe on the
Scandi Foodie
blog.
Pear Cinnamon Couscous

The Ingredients:


---
Makes 10-12 servings
21 oz. couscous
4 tablespoons olive oil
28 oz. boiling water
3 teaspoons cinnamon
1 teaspoon sea salt
Zest of one orange
Juice of one orange
8 pears sliced thinly
2 handfuls of figs
1 cup of pecans
Extra lemon juice
Fresh mint and orange slices to serve

The Method:













• Boil a large pot of water
• Meanwhile, mix olive oil, couscous, cinnamon, and salt together in a bowl
• Pour boiling water over couscous mixture and cover with lid and leave for 5-10 minutes
• Use a fork to fluff the couscous
• Add orange zest, juice, pears, figs, pecans, and lemon juice and toss gently
• Top with mint and orange to serve

The Breakdown:
How did our salad rate in terms of taste and cost and prep time?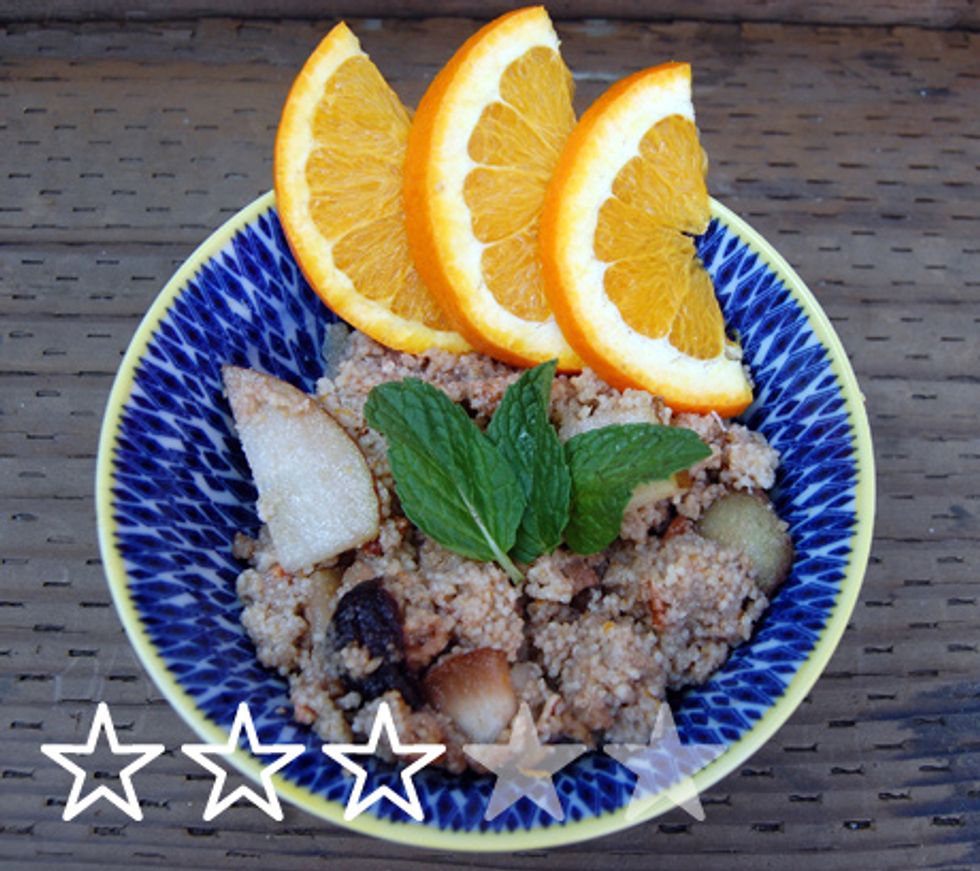 Cost
: $20 ($2 per serving)
Prep Time
: 15-20 minutes, depending on how fast you chop
Taste
: 3 stars
Spicy cinnamon and juicy fruit offered a sweet variation on an often more savory couscous salad. Leftovers make a great morning porridge, just heat up and pour some milk on!
Every Tuesday and Thursday during 2011, the GOOD team will cook and share a big bowl of healthy, vegetarian, seasonal soup or salad. This time last week we were enjoying Curried Egg Salad. The GOOD Lunch will explore new recipes that are easy to bring, serve and share in the workplace. We hope this will inspire you to make your office lunch a GOOD Lunch.