Articles
Who Runs the World? Three Girls Sweep Google's Science Fair
Three young American women, Lauren Hodge, Naomi Shah and Shree Bose won Google's global science competition.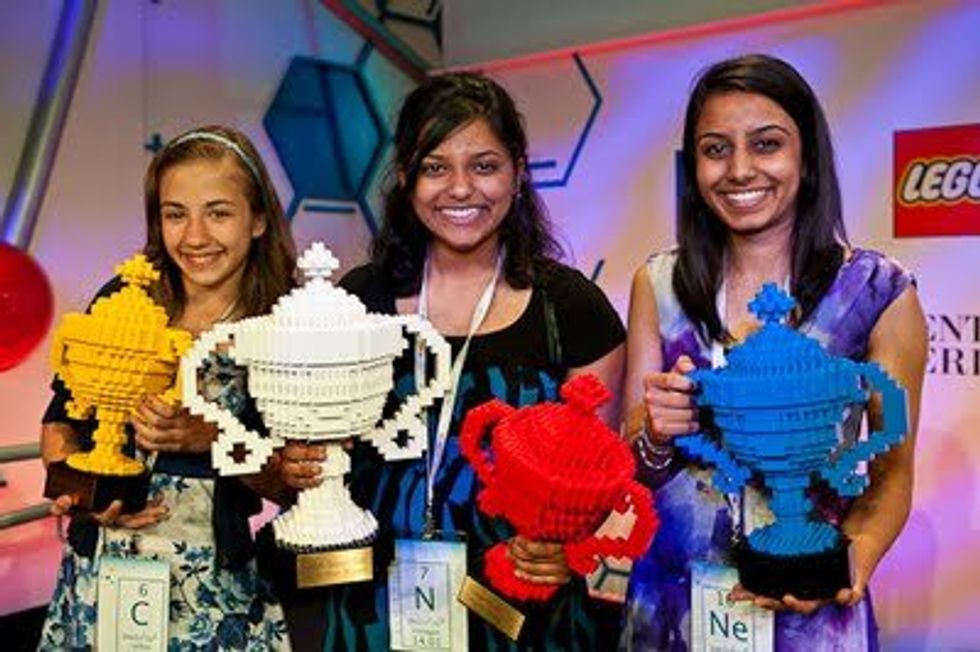 It turns out that when Beyoncé sings that girls run the world, she might be right. They're at least running the
Google Science Fair
world. On Tuesday three young American women, Lauren Hodge, Naomi Shah, and Shree Bose, smashed the stereotype that only boys are good at science and became the winners of Google's inaugural science competition.
The Google "judges said the unifying elements of all three young women were their intellectual curiosity, their tenaciousness and their ambition to use science to find solutions to big problems." They beat out "over 7,500 entries from more than 10,000 young scientists in over 90 countries around the world," and their projects are undeniably impressive.
---
Hodge won in the 13-14 age group by studying "the effect of different marinades on the level of potentially harmful carcinogens in grilled chicken." Shah won in the 15-16 age group by proving "that making changes to indoor environments that improve indoor air quality can reduce people's reliance on asthma medications," and Bose won in the 17-18 age group by discovering "a way to improve ovarian cancer treatment for patients when they have built up a resistance to certain chemotherapy drugs." Bose was also named the overall grand prize winner.
Their win is also an encouraging sign that efforts, such as those by astronaut Sally Ride, to provide opportunities for girls to demonstrate their scientific chops are working. And, the scientific careers of the winners are certainly just beginning. Along with those awesome LEGO trophies, Bose won an internship at CERN and Hodge and Shah both won internships at Google. All the girls won college scholarships.
Congratulations to all three of these incredibly accomplished young women.
photo via the Official Google Blog