Winners of the Build a Better Burb Competition Reimagine Downtown
Long Island asked architects to kick 'burbs to the curb in this recent design competition.
10.10.10
This past week winners were announced for the Build a Better Burb competition. Architects, planners, designers and students were charged with re-imagining a better future for Long Island downtowns. Their ideas, some pedestrian (literally) included walkable neighborhoods and the seemingly simple but game-changing inclusion of accessory-dwelling units (aka granny flats) which increase density and enhance community; some old-fashioned, such as the reintroduction of agriculture to regions where it once reigned supreme; and others more cutting edge like those that propose utterly transforming Long Island's transportation systems. You can check out the winners here. In the spirit of community involvement, all entries were put up to a public vote and discussion of the pros and cons of each entry was strongly encouraged. Full disclosure: I was on the team of jurors, and reported on my experience earlier this summer for the New York Times.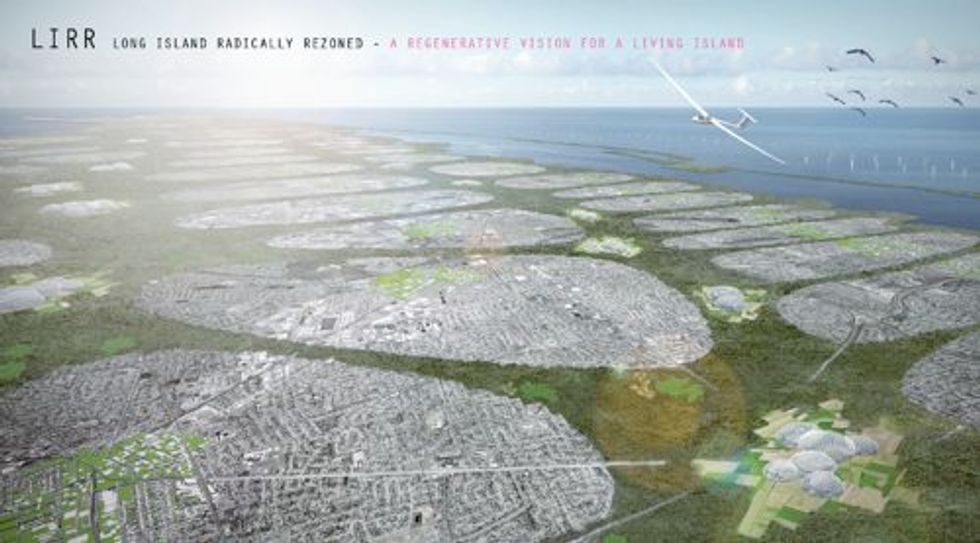 ---

Peoples' Choice Winner: Long Island Radically Rezoned
Articles