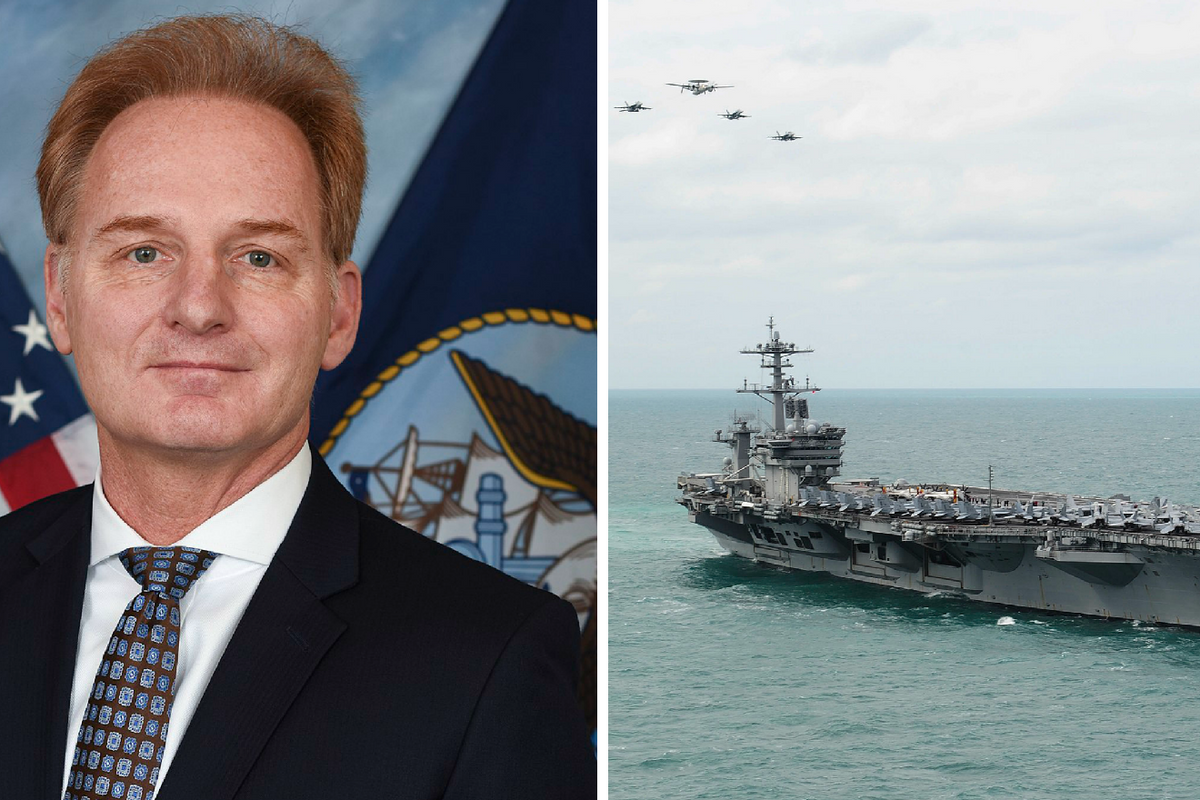 Thomas Modly, the acting Secretary of the U.S. Navy, has abruptly resigned from his post after falling under intense scrutiny. Modly was widely criticized after reports emerged of him insulting former U.S.S. Roosevelt Capt. Brett Crozier, who was fired fom his post after asking the military to step in and help sailors on his ship who had been infected by the coronavirus or were at risk of being infected.
When Crozier was fired, his shipmates gave him a roaring standing ovation that went viral. Modly went in the exact opposite direction, making a trip to Guam where the Roosevelt is currently stationed and directly insulting Crozier, calling him "stupid" in a meeting with the ship's crew.
---
Speaking directly to the crew over the ship's loudspeaker, Modly described Crozier as "too naive or too stupid to be the commanding officer of a ship like this," and accused Crozier of deliberately leaking the letter he wrote asking for assistance for his crew. Nearly 200 members of the Roosevelt crew have tested positive for coronavirus.
After understandable outrage from the media, public, and specifically the crew's family members, members of the U.S. House Armed Services Committee began calling for his resignation.
Modly attempted to walk back his criticism slightly. In a letter published Monday night he wrote:
"Let me be clear, I do not think Captain Brett Crozier is naive nor stupid. I think, and always believed him to be the opposite ... We pick our carrier commanding officers with great care. Captain Crozier is smart and passionate. I believe, precisely because he is not naive and stupid, that he sent his alarming email with the intention of getting it into the public domain in an effort to draw public attention to the situation on his ship. I apologize for any confusion this choice of words may have caused."
Needless to say, those comments did not help the situation.
By Tuesday morning, Modly offered his resignation in a formal letter and minutes later formally resigned from his post, according to The Washington Post.
The Defense Department (which reportedly pressured Modly to apologize) and U.S. Navy have not commented on his resignation. However, according to CNN, Undersecretary of the Army James McPherson has been picked to succeed Modly in his post.
Modly was in his position for less than 5 months and had yet to have the "acting" portion of his title changed to full Secretary of the Navy.