Travel
Two Thirds of Americans Would Use High-Speed Rail
According to a new survey, 62 percent of Americans would use high-speed rail. So lets get it going already.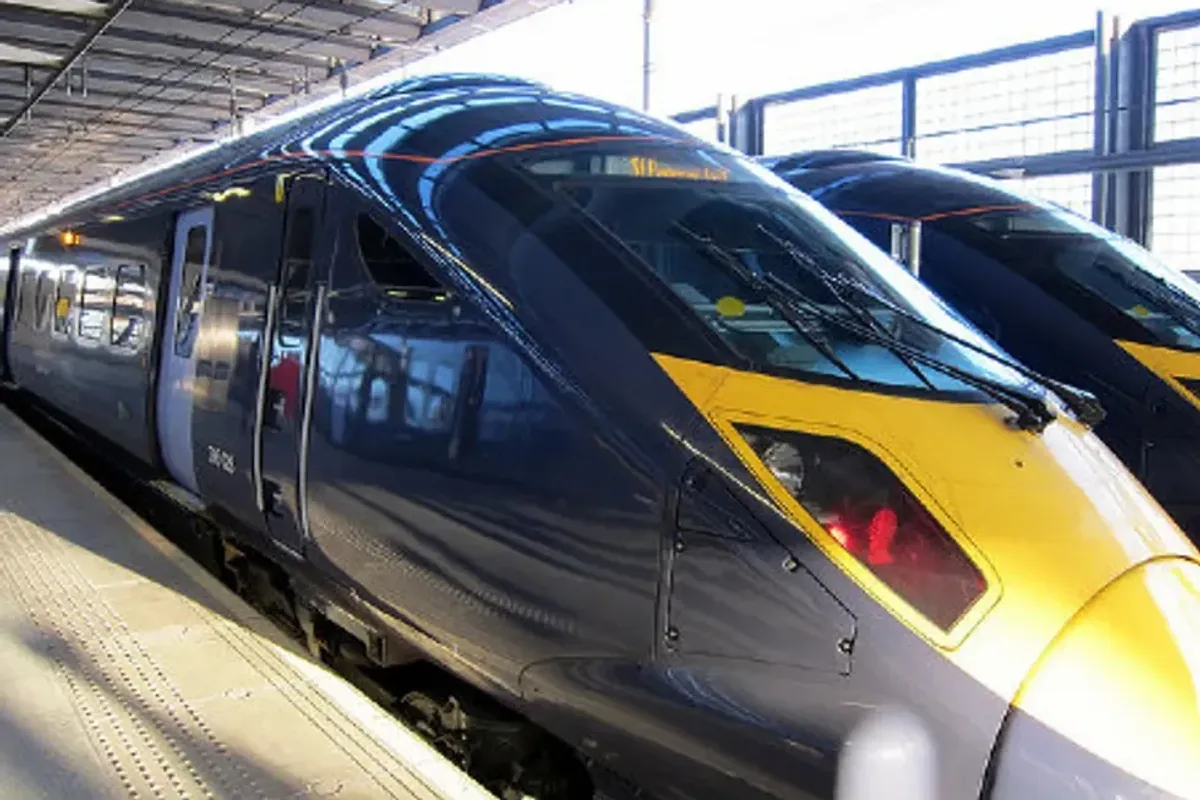 Article originally appeared on 11.05.10.
Americans really want high-speed rail. According to a new
survey from the American Public Transportation Association
, 62 percent of the 24,711 adults surveyed said they would "probably or definitely" use
high-speed rail
if it were an option.
And why are people interested in high-speed rail? Well, for all sorts of good reasons:
---
"80 percent want shorter travel times compared to flying;
79 percent said they want the experience of traveling by train;
78 percent said they liked the opportunities during their leisure or business trip to visit another city that is linked to their destination by high-speed rail;
75 percent said environmental concerns drove their decisions;
27 percent of the respondents said that they were not sure if they would use high-speed rail service; and
11 percent said that they would definitely or probably not use the service."
So are we going to get it? The stimulus bill, also known as the American Recovery and Reinvestment Act, had $8 billion set aside for high-speed rail. Back in January, the administration announced which proposed projects were getting that money. Here's the map (larger version here).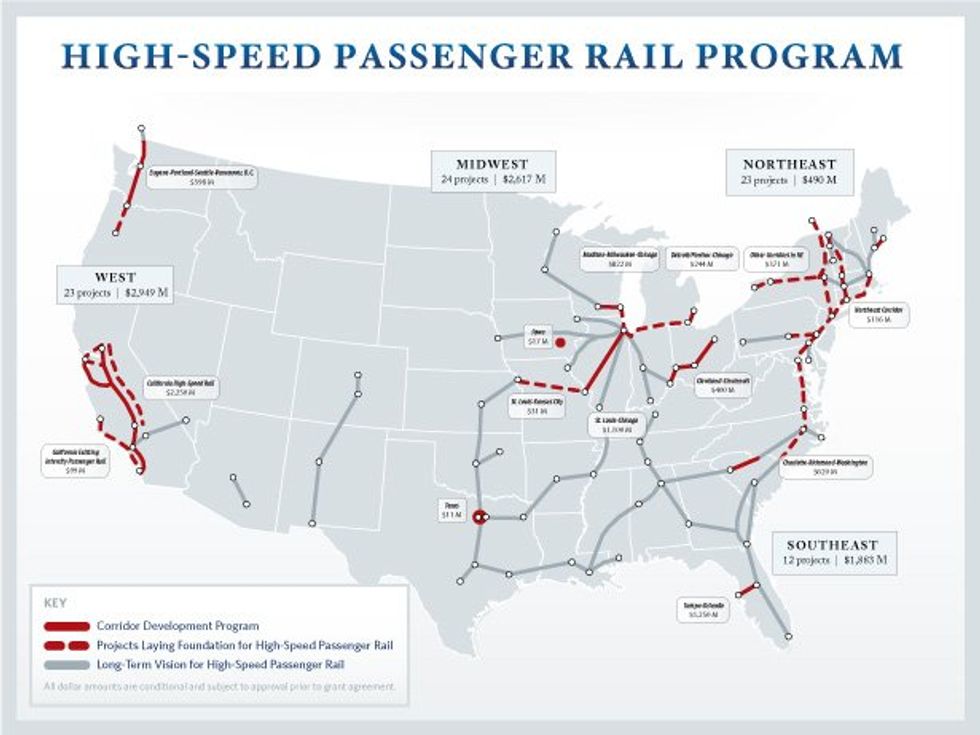 High-Speed Passenger Rail Program Map
United States Department of Transportation/Wikimedia Commons.
No state got all the money it would need to set up a high-speed rail line. California got $2.25 billion but the total cost for its plan is $42 billion, for example. So the states still have lots of financial and political hurdles to clear to actually get these lines running.
But knowing that people really want them can only help.