Articles
An Intro to "Post-Standards"
Reimagining Lil Wayne's "A Milli" and M.I.A.'s "Paper Planes" When does a song become a standard? Answer: when a lot of people put their spin on it. Jazz critic Will Friedwald, whose 2002 book Stardust Melodies features "biographies" of a dozen such songs ("Stardust," "I Got Rhythm," "St. Louis Blues"),..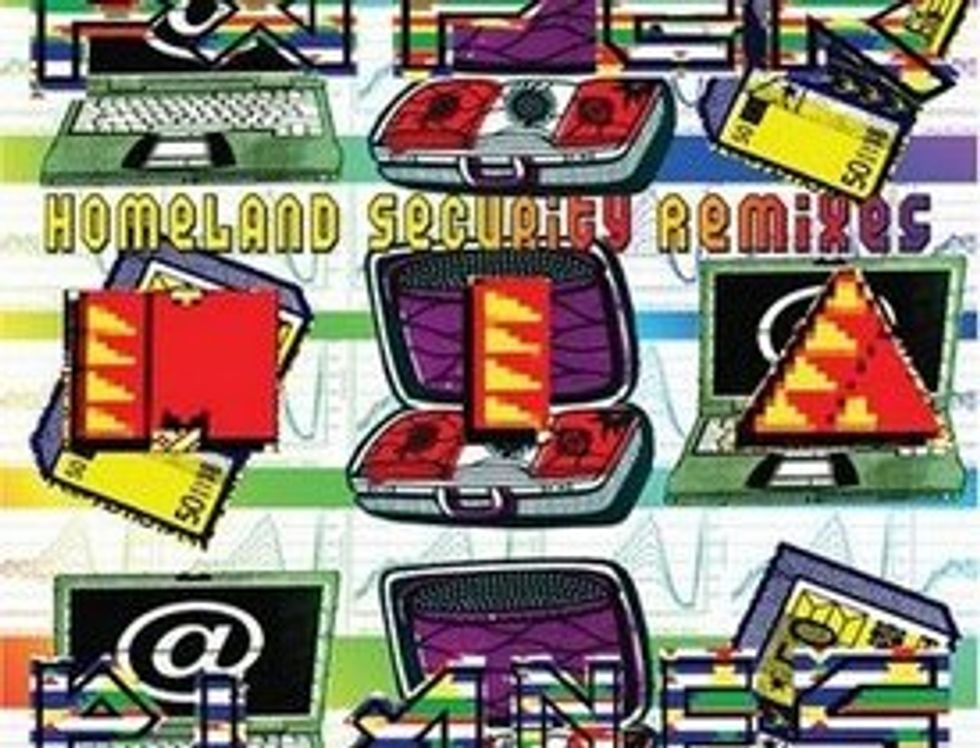 ---
Reimagining Lil Wayne's "A Milli" and M.I.A.'s "Paper Planes"
When does a song become a standard? Answer: when a lot of people put their spin on it.Jazz critic
Will Friedwald
, whose 2002 book
Stardust Melodies
features "biographies" of a dozen such songs ("
Stardust
," "
I Got Rhythm
," "
St. Louis Blues
"),
notes that
, "These songs endure from one generation to the next because they are continually recreated and re-imagined for every new era."I've come to regard a subset of standards as "post-standards." These are songs that don't just earn covers but, via sampling and remixes, become sonic (not just melodic or lyrical) building blocks. "
Apache
" is a perfect example of a post-standard. Versions by the Shadows and Jorgen Ingmann hit No. 1 in the early '60s, making it de rigueur for surf bands to perform. The
1973 rendition
by the Incredible Bongo Band was
DJ Kool Herc
's secret weapon when he spun at house parties in the South Bronx, and became hip-hop's national anthem.Two songs from this year seem like candidates to become post-standards: New Orleans rapper Lil Wayne's "
A Milli
" and London MC/singer M.I.A.'s "
Paper Planes
." Both were Top 10 hits, and both garnered the MP3 age's sincerest form of flattery: a truckload of remixes and freestyles by singers and rappers alike who race to put their voices over the original track.This is appropriate; both artists owe plenty of their current popularity to the internet. M.I.A. was more famous on message boards than among radio listeners until the inclusion of "Planes" in the trailer for the hit summer movie
Pineapple Express
put it on the charts. Meanwhile Wayne, a longtime hit maker, built anticipation for
Tha CarterIII
-the album on which "A Milli" appears-with a slew of MP3-only leaks.Both songs are natural templates for new rhymes: the heavy,
Bangladesh
-produced "A Milli" bears a concrete-wobbling beat and bass line, whereas the brightly-hued "Planes" is built by producer Diplo on a guitar sample from the Clash's "Straight to Hell." In "A Milli"'s case, the reinterpretations range from Americans
Meek Mill, Gillie da Kid, Bump J, and Peedi Crakk
to London grime MC
Tinchy Stryder
, to Frenchman
CraiZ
, whose rambunctious version is predictably titled "Le Million." There's also R&B singer-songwriter
Shae Fiol
, who wrote a new, acoustic guitar-driven song atop Wayne's track. It's not a very good one--the song sounds unfinished-but it suggests intriguing and diverse possibilities for future uses of the song."Paper Planes," meanwhile, has attracted a number of new rappers, ranging from Minneapolis up-and-comers
Muja Messiah and M.anifest
to bigger names like
Bun B and Rich Boy
, who released an official remix late last year. Most entertaining may be R&B singer
Trey Songz
's take. He rewrites the song's lyrics, transforming the message from a quasi-revolutionary statement of intent ("Third-world democracy/I've got more records than the K.G.B.") to an endorsement of the good life: "First-world hypocrisy/Drinkin' more liquor than the ABC," he says. ("I'm just tryin' to say something like shorty said," he laughingly adds.)The best remixes, however, tweak the tracks' most recognizable elements into new shapes. It's here that "A Milli" has the advantage. Most remixes of "Paper Planes" that I've heard sound clumsy, from
Calculons
' drum & bass tweak and
Lapse
's choppy house mix to an unexpectedly half-assed version by the DFA, which sounds like an April Fool's joke. (An exception is a reggae-tinged turn by Beastie Boys' Adrock, which like the DFA mix is an official release.)"A Milli," on the other hand, not only received an expert reshaping by Londoners
Chewy Chocolate Cookies
, who twist Wayne's track into what sounds like a Galaga game, but by Warp Records electronic artist
Flying Lotus
, whose Los Angeles is one of 2008's most head-spinning albums. The latter's "
Robo Tussin
" mix replaces Wayne's original track with a mélange of sped-up jazz keyboards and cartoon effects that underlines the rapper's stream-of-consciousness lyrics, as well as Bangladesh's system-wrecking low end.The track exemplifies the essence of a post-standard: the ability to shift shape while remaining itself.