Articles
Can Better Designed Classroom Furniture Help Students Who Can't Sit Still?
Dutch architecture firm i29's wire furniture designs might make it easier for students with ADD to concentrate.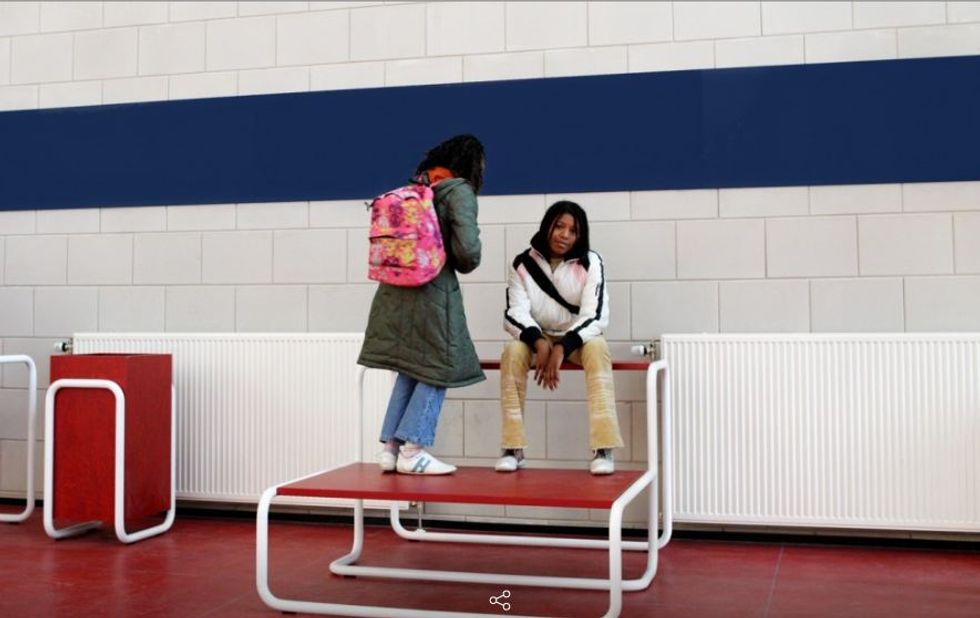 Whether a classroom has student desks lined up in neat rows facing forward, or collaboration-friendly groups of desks or tables, one fact remains the same: Students are expected to sit still for the majority of the school day. For kids who are naturally fidgety, or have ADD or learning disabilities, that's a real challenge. But as Fast Company Design reports, a Dutch architecture firm, i29, thinks they've found a solution that will make it easier for kinetically-inclined students to concentrate.
---
The firm redid the furniture at a school in the Netherlands for students with learning disabilities, and took their design inspiration from Buzz Wire!, "a concentration game in which the player has to tilt his iPad or iPhone to keep a little dot on a wire or fail and set off an excruciatingly jarring buzzer." They borrowed the wire theme and used it on "tables, seats, trash cans, and some hybrid furniture of ambiguous function."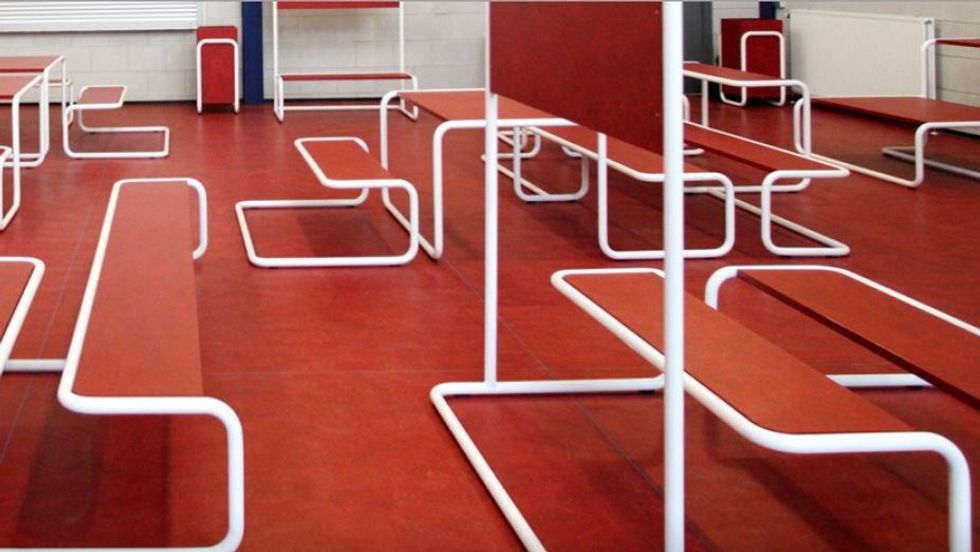 The architects write on their site that the "wide variety of wire-framed furniture pieces can be mixed and matched into various modular formations, stimulating the students to figure out the many functions that are offered in these configurations."
Apparently, having to figure out those configurations is what helps students concentrate on their environment. With the large numbers of students with ADD or learning disabilities here in the U.S., whether this particular design proves to really help kids over the long haul is something educators are certainly going to be interested in.
photos via i29