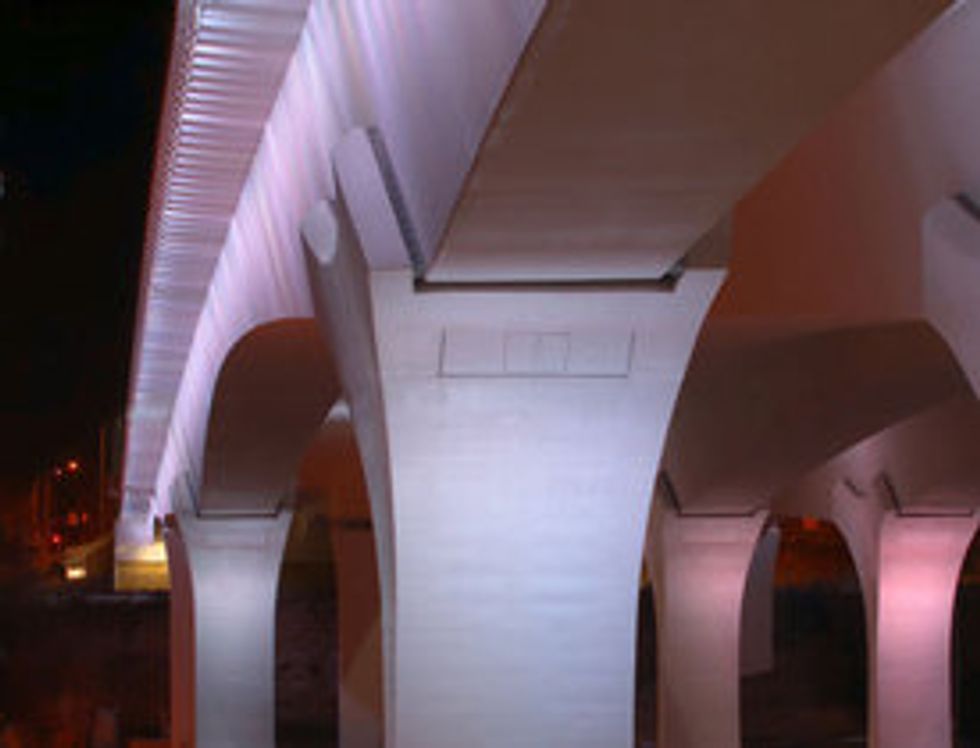 ---
Remember when that bridge collapsed near downtown Minneapolis in 2007? They've replaced it with this gorgeous new structure, The St. Anthony Falls Bridge. The new bridge employs some of the most cutting-edge technology in concrete mixing. The
New York Times
explains
:
"...the components are made from different concrete mixes, the recipes tweaked, as a chef would, for specific strength and durability requirements and to reduce the impact on the environment. One mix, incorporated in wavy sculptures at both ends of the bridge, is designed to stay gleaming white by scrubbing stain-causing pollutants from the air. The project, built for more than $230 million and finished in September, three months ahead of schedule, 'might have been the most demanding concrete job in the United States in 2008,' said Richard D. Stehly, principal of American Engineering Testing, a Minneapolis firm that was involved in the project."
Still, about a ton of CO2 is emitted for every ton of cement produced. But, precisely because cement production is such a big source of carbon emissions, these marginal improvements make a real difference. And there's even talk of being able to use
carbon-negative cement
at some point. Roll out the stimulus funds!
Photo from Flickr user Mulad, licensed under Creative Commons.