Articles
Cycle Northern California Coast for Climate Change (Then, Have a Beer)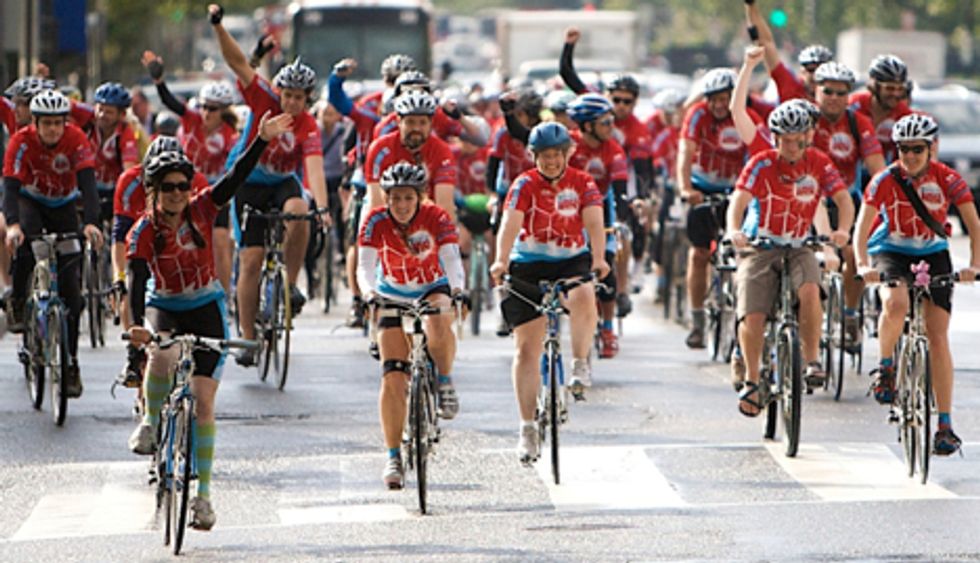 ---
\n
Treehugger's shining some light on the upcoming
Brita Climate Ride
, a five-day fundraising bike ride for climate-change awareness taking place along the California coast from September 21 to 25.
The ride, the pilot for the first sustainable-certified multi-day sporting event, is open to a maximum of 150 riders. Over the course of five days, cyclists will pedal 320 miles as they trek from Eureka to San Francisco, a route that features characteristically beautiful Northern California vistas, including the Redwood Forest and Wine Country. Expect to complete the ride on a sloshy, celebratory note—the finish line is located at the Tour de Fat bike and beer festival in San Francisco's Golden Gate Park.
Here's Treehugger with specifics on the route and registration.
So how much will riders pedal a day? Day 2 is the big one, clocking in at 75 miles. On day 3, riders can choose to go either 71 miles or 100 mile—a shuttle bus is available for the difference. Day 5 is a mere 30 miles.

Riders are each expected to raise a minimum of $2,400, which benefits Rails-to-Trails Conservancy, Green America, and 1Sky. To help make both the fundraising and the training easier, registration conveniently comes with your own personal fundraising Web page and training/logistical support. All your needs along the way—campsites, luggage transfer, road support, meals, bike mechanics, and bike guides—are included. Plus, climate savvy fellow bikers will address the crowd each night as part of Climate Ride's expert speaker series.

\n
Sounds like they set you up pretty well in advance. Who's up for the challenge?
Photo via Brita Climate Ride via Treehugger