Articles
Education Event: Growing Los Angeles' Tech Workforce
We're hosting a panel discussion on how schools, businesses and government can work together to educate the workforce of the future.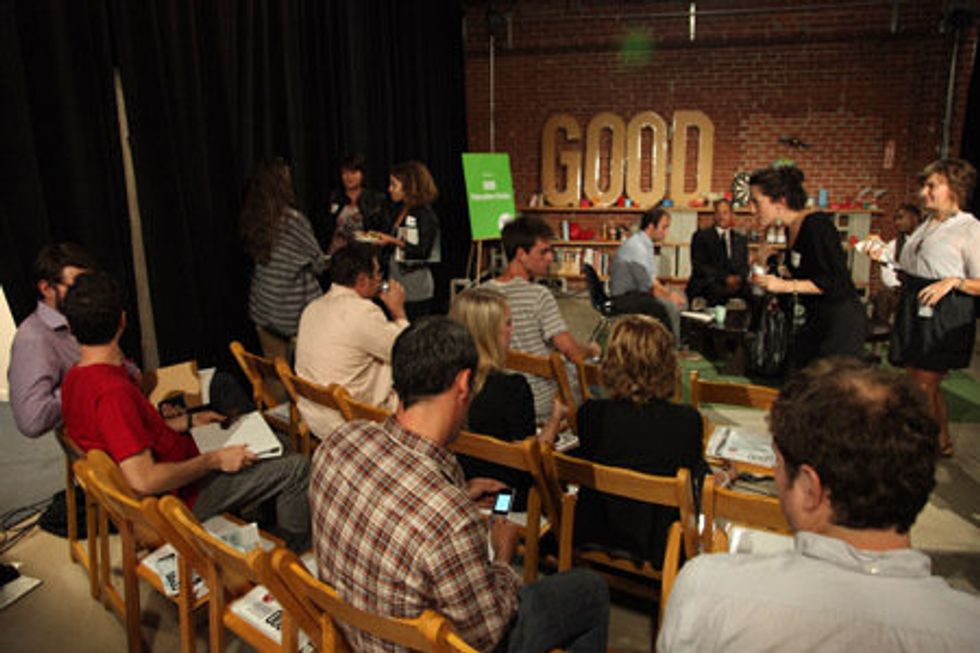 We're gearing up for this Thursday's GOOD and University of Phoenix
education event
, "Now Hiring: A Conversation About Growing Los Angeles' Tech Workforce," a panel discussion that will bring together some of this city's most influential education, business and government leaders.
With panelists like Peter Diamandis, Founder and Chairman, X PRIZE Foundation; Eric Garcetti, the President of the Los Angeles City Council; Eric Hirshberg, CEO, Activision Publishing; Bernadette Lucas, Principal, Melrose Elementary Math Science Technology Magnet; Blair Smith, Dean, College of Information Systems & Technology, University of Phoenix there are sure to be plenty of smart ideas shared that can spur this city into action.
---
The conversation is especially critical because, as we noted in our recent infographic, science, technology, engineering and math (STEM) has to be a national priority to ensure American competitiveness in the 21st century. With the demand for STEM professionals outpacing the supply, we're eager to discuss and create some solutions.
The event is free and open to the public, and a few seats are still available so RSVP here. If you're not able to attend the event, I'll be live-tweeting the conversation here. You can follow along starting at 7 p.m. PT and reply with questions for the panelists—just use the hashtag #techworkforce