Articles
You're Invited: A Conversation About Growing Los Angeles' Tech Workforce
RSVP for our panel discussion on how schools, businesses and government need to collaborate to educate the workforce of the future.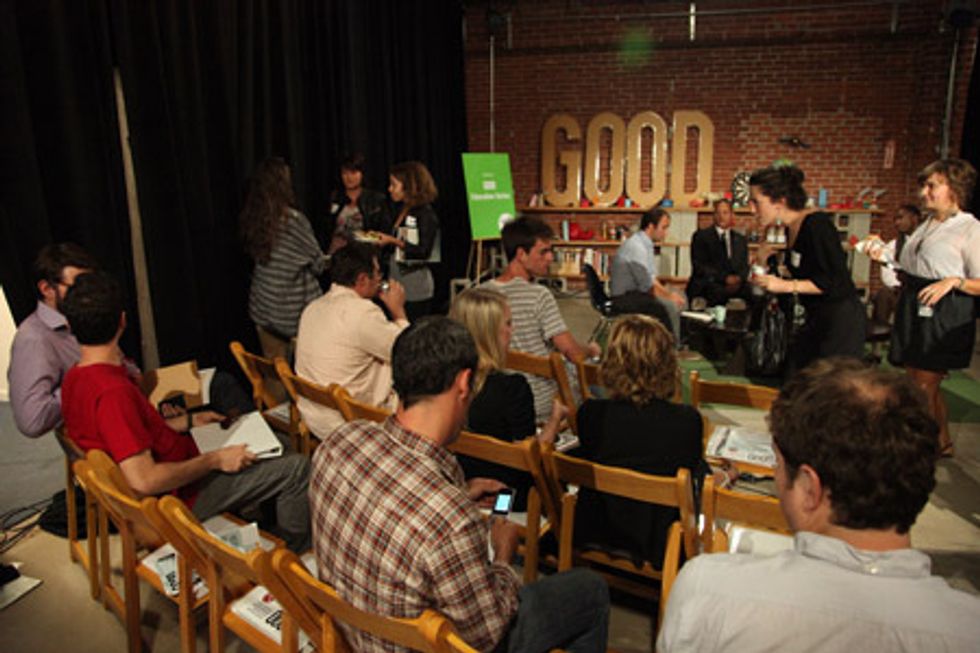 With California's demand for science, technology, engineering and math professionals outpacing the state's supply, we need schools, businesses and government entities to come together to figure out how we educate the workforce of the future. But what does this collaboration look like, what exactly are the skills and knowledge this technology workforce needs, and how should K-12 schools and colleges be innovating to make sure students are set up for success?
To help come up with some answers, on Thursday July 28, 2011, GOOD and University of Phoenix are hosting a panel discussion, "Now Hiring: A Conversation About Growing Los Angeles' Tech Workforce". We're bringing together some of this city's most forward-thinking business leaders, educators and government officials:
---
Peter Diamandis, Founder and Chairman, X PRIZE Foundation
Eric Garcetti, the President of the Los Angeles City Council
Eric Hirshberg, CEO, Activision Publishing
Bernadette Lucas, Principal, Melrose Elementary Math Science Technology Magnet
Blair Smith, Dean, College of Information Systems & Technology, University of Phoenix
The discussion will be moderated by GOOD's CEO and Co-Founder, Ben Goldhirsh, and will cover elementary and college education, the needs of adults seeking a career change, and current employees who need to learn the latest skills to stay competitive. The event is free and open to the public, although seating is limited. Please RSVP here before July 27.