Articles
A public art project at Vienna Design Week invited passers-by and experts to built a bench that got bigger and more complicated over time.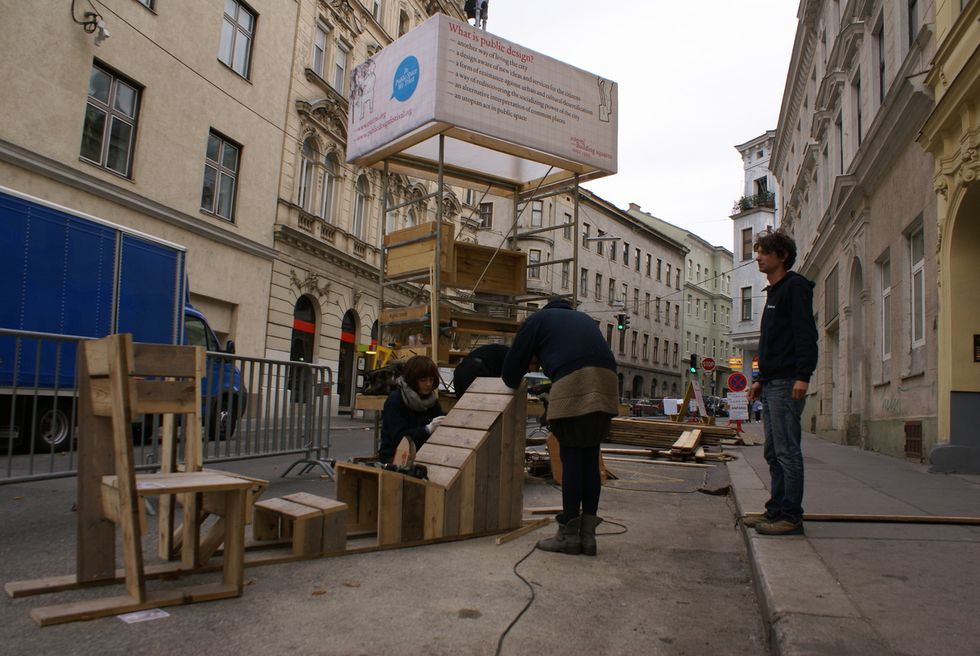 For the commencement of Vienna Design Week, at the Palffygasse in the Hernals district of Vienna, the Milan based collective Esterni and Patrick Hubmann built a bench that grew and changed over time. From
Core77
:
Everybody's Bench is a public design intervention aimed at creating a public arena to stimulate the exchange of new ideas. It will consist of a long wooden bench that will eventually extend all along the Palffygasse, offering people a place to sit, relax, rest, organise small presentations, exhibit their own projects, live, and enjoy the public space.

---

\n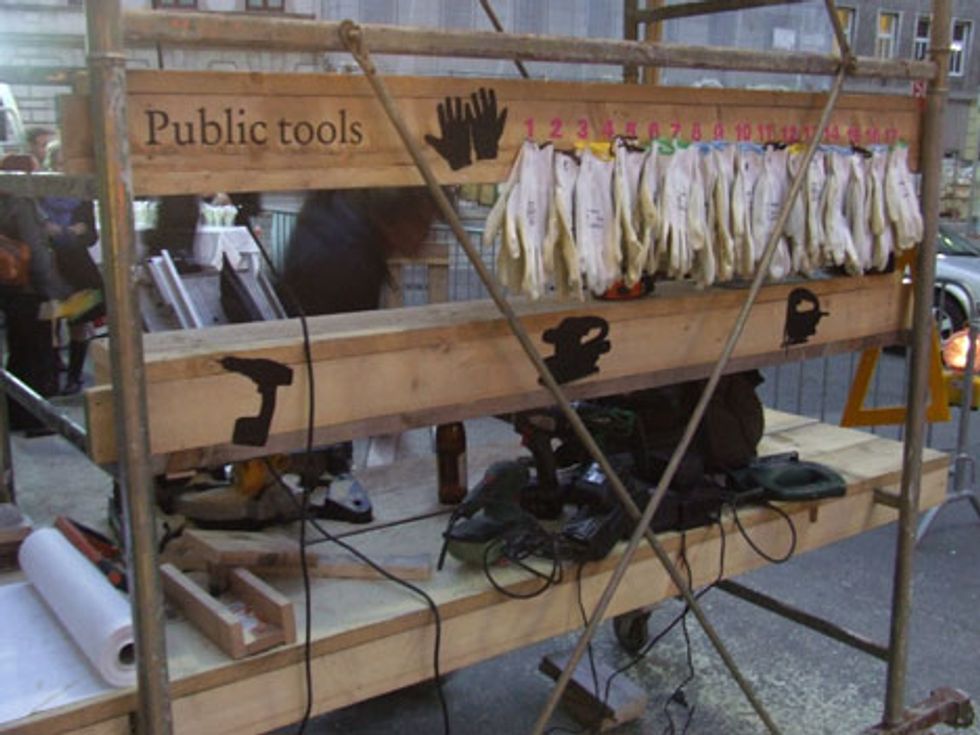 It included a public tools section so passers-by could contribute to the project, which was effectively an invitation for a community to shape and interact with itself in public. On Saturday, October 9, after the bench was completed, elements of it were auctioned off.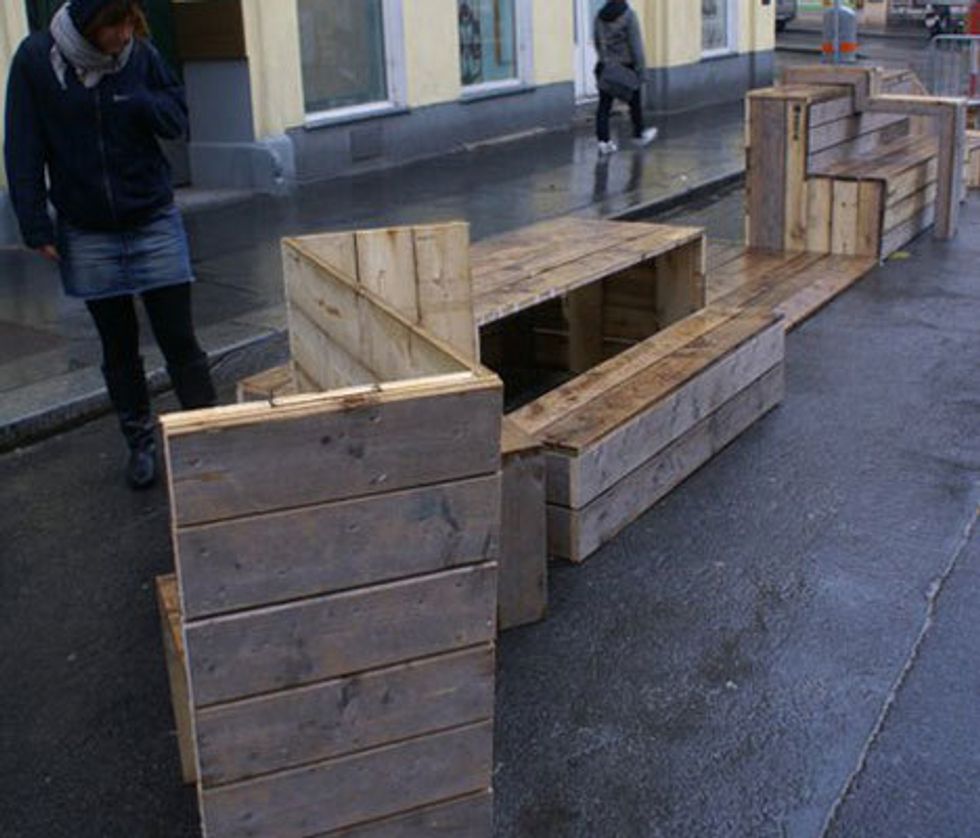 Learn more at Esterni's Tumblr:
In Public Space We Trust
.