Articles
Finalists Announced in Obama's High School Commencement Challenge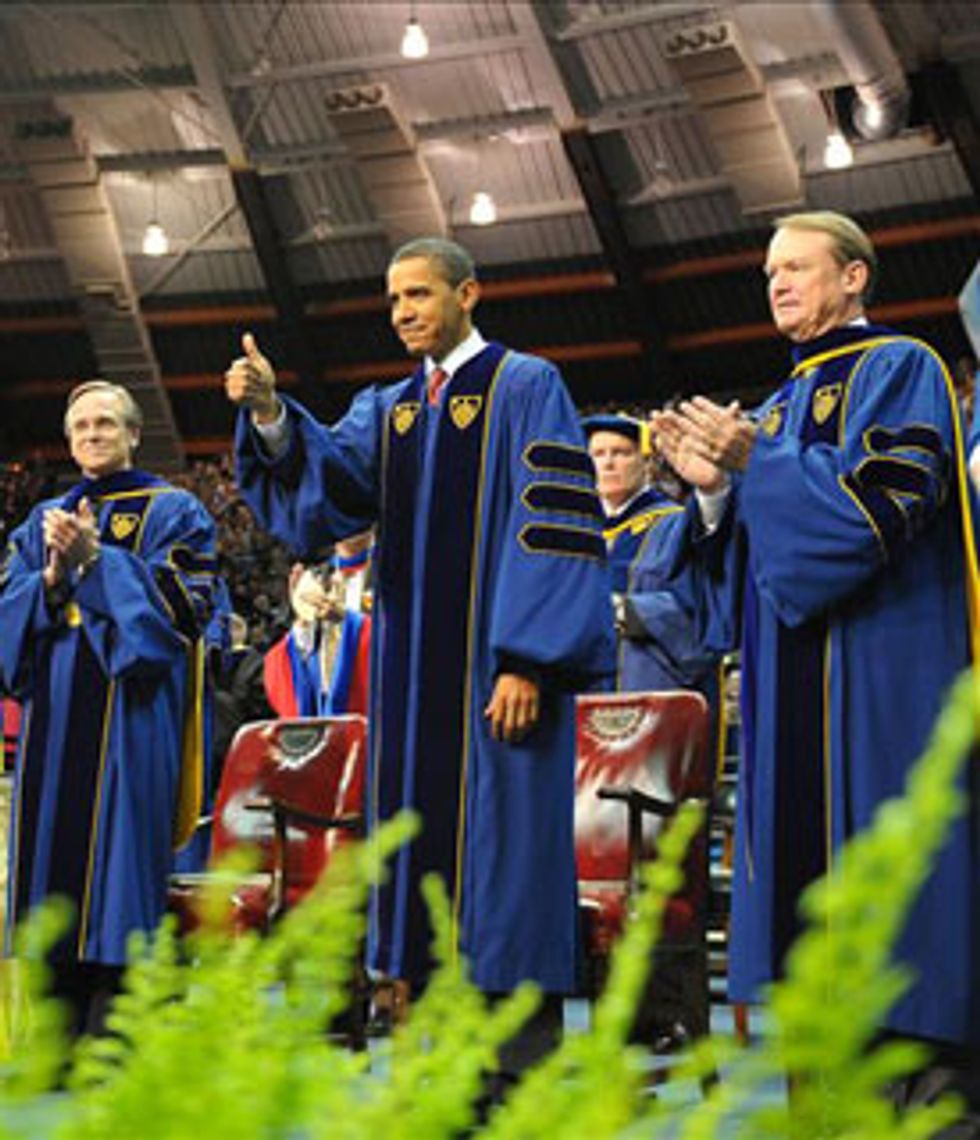 Voting begins today to help choose the winner of President Obama's
Race to the Top High School Commencement Challenge
. Six schools were selected from more than 1,000 applications from high schools vying for the grand prize: President Obama as their commencement speaker.


The schools chosen as finalists are in far-flung locales


: Miami; Los Angeles; Kalamazoo, Michigan; Overland Park, Kansas; Denver, and Cincinnati. All are examples of the Obama administration's objective of educating students to be
college- and career- ready
.


Each of the six high schools produced three-minute videos


that show off the success they've had and highlight some of the hallmarks of their particular campus—such as a family-like atmosphere, student diversity, or a strong focus on environmental issues.
Anyone can watch the videos and decide which school is most deserving of having Obama address its graduating class. The public voting (which is open until Thursday night) will narrow the list down to three schools; the president will then decide upon the winner.
Education Secretary Arne Duncan went on
MSNBC's Andrea Mitchell Reports
this afternoon to discuss the contest, as well as call on Congress to pass a stimulus bill for education jobs, as schools around the country are facing budget cuts that will almost certainly result in mass layoffs of teachers.
---