Articles
GOOD December Opens Tonight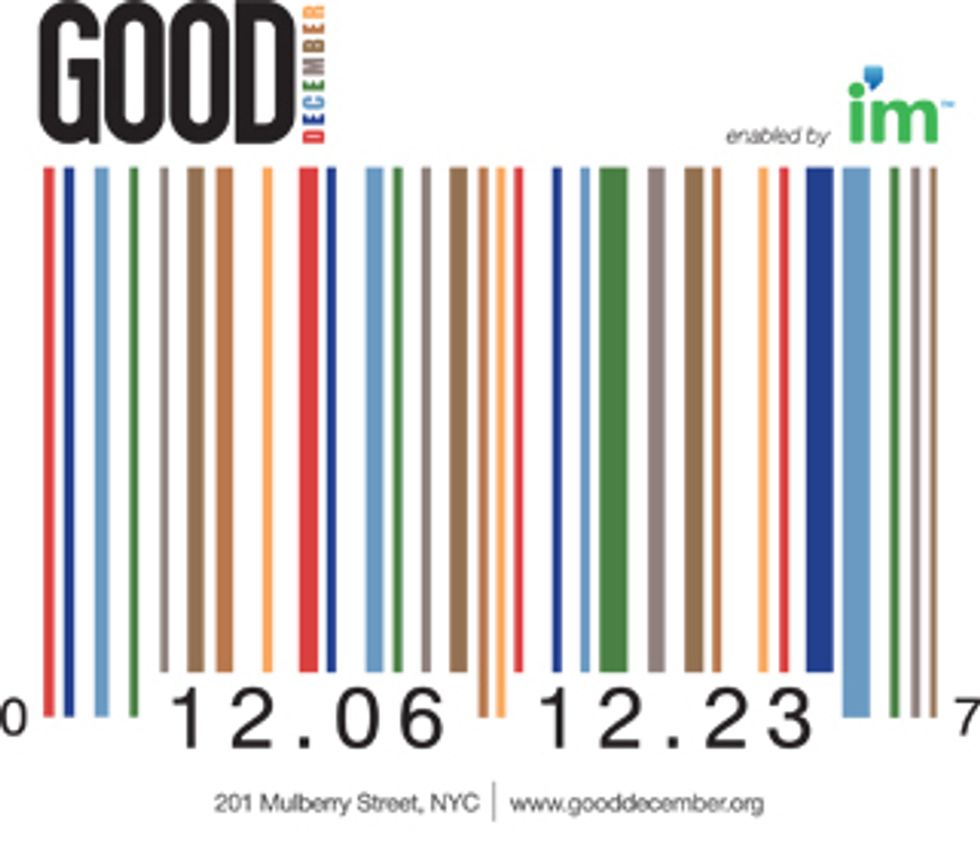 We're opening a Pop-Up Community Center in New York tonight and some of us are a little miffed about being stuck on the west coast because it looks pretty rad.
---
"Connect with other people, drop off clothes and cellphones, give a book/take a book, play games, write on the walls, ride an energy bike, scout potential gifts, make your own holiday wrappings, free wifi and more."
DJ Spooky, Loomstate and a ton of other people and vendors are involved. Along with various special events it'll be open to the public from 11-6pm daily through December 23.
GOOD December
201 Mulberry St. in Nolita
NYC