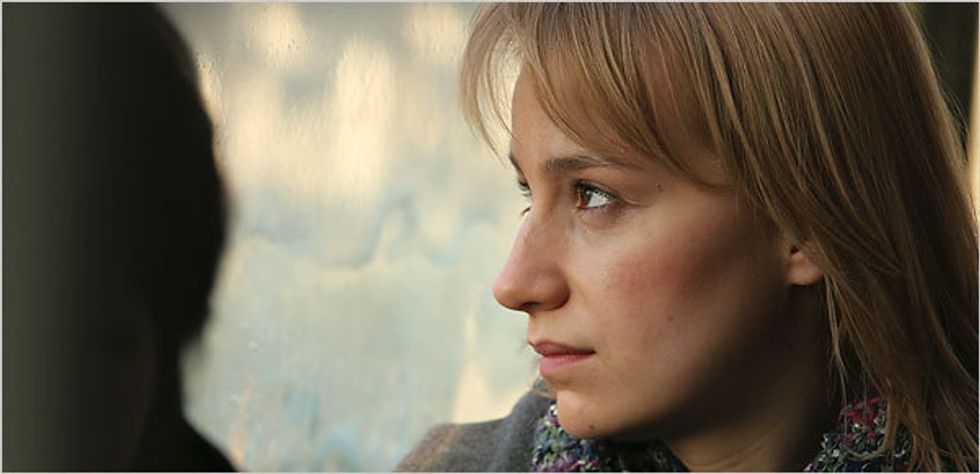 4 MONTHS, 3 WEEKS, AND 2 DAYS
Directed by Cristian Mungiu. Opens today in New York.

---
"[The camera's consciousness] is embodied by a young university student who, one wintry day in the late 1980s, helps her roommate with an abortion in Ceausescu's Romania when such procedures were illegal, not uncommon and too often fatal. It's a pitiless, violent story that in its telling becomes a haunting and haunted intellectual and aesthetic achievement."
Review by Manohla Dargis, The New York Times.
TAXI TO THE DARK SIDE
Directed by Alex Gibney. In select theaters.

"Because torture is its raison d'être, it's a given that Taxi is difficult to take at times...Yet what is most distressing about Taxi is not physical acts but psychological ones. What is really appalling is how readily torture was embraced by officials as an absolute necessity and how easy it was for soldiers to, in the words of one, 'lose your moral bearings' and become a party to atrocity."
Review by Kenneth Turan, the Los Angeles Times.
You might have previously read about Alex Gibney in Issue 003's Portraits.