Articles
In Vermont? Build Your Own "Naked Table"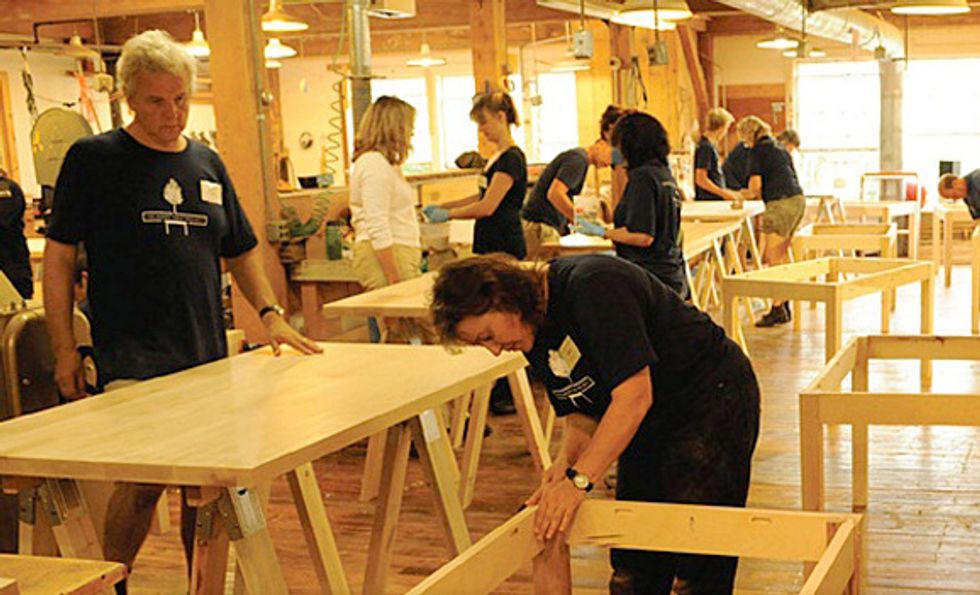 Mark Hexamer, a friend of GOOD, writes in to tell us about
The Naked Table Project
, a locally-oriented furniture making workshop in Vermont.
Over a weekend, 15 people create a truly local piece of furniture - a beautiful farmers table made from local Vermont Maple and finished in a stain made from local Vermont cow's milk. Participants not only meet the logger who chopped down the tree, but the farmer who raised the cow and the furniture maker who planed and prepared the wood. Upon completion everyone involved in the making of the table signs it, a new tree is planted, and its location coordinates are also written on the underside of the table.

---

The weekend culminates in a beautiful dinner prepared by local chefs, served on the finished tables, on a Vermont covered bridge, attended by every person involved in the lifecycle of these beautiful tables.

\n
Sounds like a blast, right? If you have plans to be in Vermont (or a yen for one of these tables) there are workshops in August and September. You can find out more at The Naked Table Project.