Articles
Julia Cosgrove on Joan Didion
Selling you out and leaving town is as L.A. as it gets.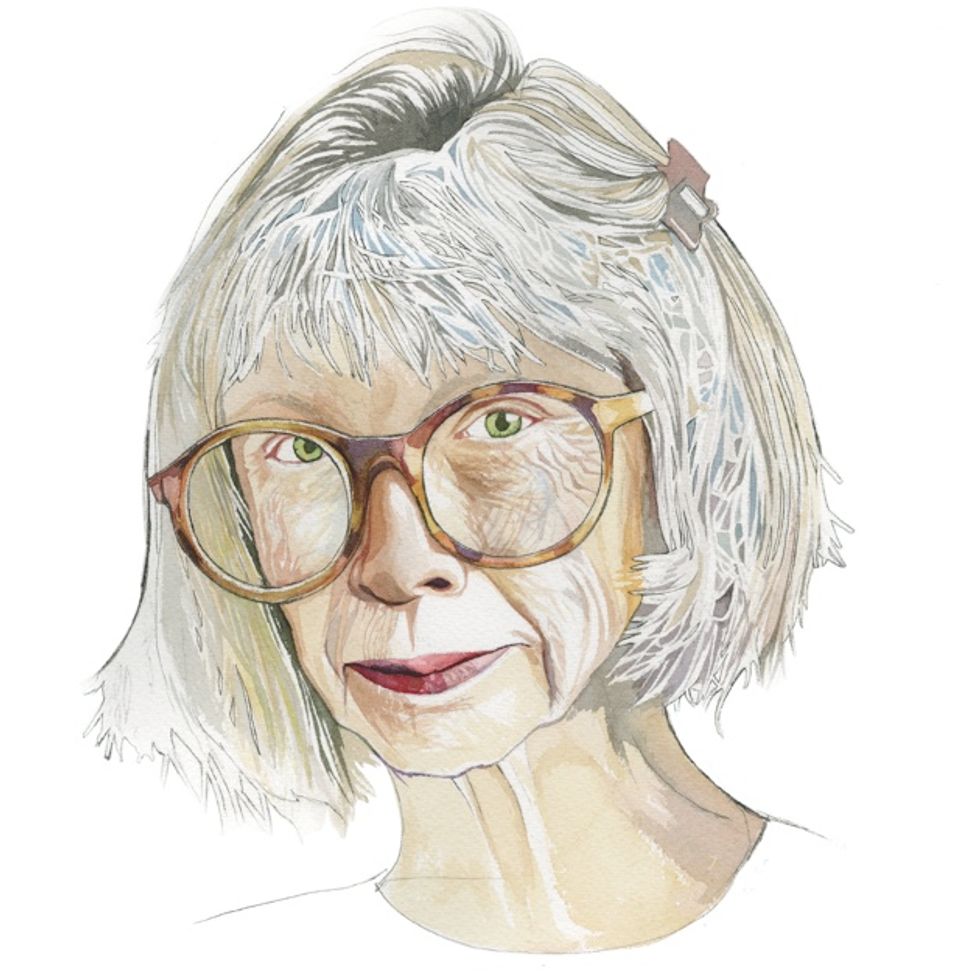 ---
\n
Every three months, GOOD releases our quarterly magazine, which examines a given theme through our unique lens. Recent editions have covered topics like the
impending global water crisis
, the
f
uture of transportation
, and the
amazing rebuilding of New Orleans
. This quarter's issue is about cities, spotlighting Los Angeles, and we'll be rolling out a variety of stories all month. You can subscribe to GOOD
here
.
My introduction to Joan Didion came when, at age 15, I spotted a dog-eared trade paperback on my parents' bookshelf. The White Album, it was called. Knowing nothing about its author, but madly in love with the Beatles record of the same name, I started reading.
What I discovered is what most people realize when they pick up this critically acclaimed collection of nonfiction essays set primarily in 1960s and '70s California: Didion is one of the state's most astute narrators, and the best prose stylist of her day. In The White Album (1979), and in her earlier work, Slouching Towards Bethlehem (1968), Didion transports readers to the moment she heard about Sharon Tate's murder on Cielo Drive; to the sound studio on Sunset Boulevard where Jim Morrison and the Doors attempted to record their third album; to Joan Baez's Institute for the Study of Nonviolence in the Carmel Valley; and beyond. Didion writes about the volatile time and its accompanying anxiety, paranoia, and ennui with unmatched skill.
Born in Sacramento in 1934, Didion moved to New York in 1956, armed with an English degree from UC Berkeley. Once there, she wrote caption copy for Vogue and met her husband and sometime-collaborator, the late writer John Gregory Dunne. She published her first novel, Run River, in 1963. In the mid-1960s, the couple "temporarily" decamped to California, where they stayed for the next 20 years. During that time, Didion wrote about contemporary culture for Esquire, the Saturday Evening Post, and the New York Review of Books. Hers was a voice from "the Coast."
In Didion's Los Angeles of the 1960s and '70s, movies were still called "pictures"; the hills of Malibu were "scrubby and barren, infested with bikers and rattlesnakes, scarred with cuts and old burns and new R.V. parks"; and Beverly Hills parties included "a pink tent, two orchestras, a couple of French Communist directors in Cardin evening jackets, [and] chili and hamburgers from Chasen's."
Didion and Dunne seemed to mingle with just about every boldface name from the music, film, publishing, and art circles of the period. Janis Joplin drank "brandy-and-Benedictine" at the house the couple rented on Franklin Avenue in Hollywood. Where other journalists in her position might simply choose to cover the beautiful people, Didion achieved a balance in subject matter by interviewing her share of transportation directors, burnout hippies, and accused murderers.
By her own account, Didion was the shy wallflower who stood off to the side of the action to observe and listen. Her shrewd eye for detail, tricky sentence structure, and uncanny ability to evoke a sense of place all make her writing stand out. Unlike some of the other New Journalism from the same period, her work still feels as fresh and sophisticated today as it did 30 years ago. Her essay "Los Angeles Notebook" in Slouching Towards Bethlehem should still be required reading for new arrivals to the city, who feel twitchy unease when their first Santa Ana starts blowing in to town.
Eventually, Didion left her native California and returned to Manhattan, where she still lives. Since The White Album, she's worked on screenplays and published numerous volumes of both fiction and nonfiction. But the books I go back to again and again are those essays from the beginning of her prolific career. In a Raymond Chandler-inspired preface to Slouching Towards Bethlehem, Didion writes, "people tend to forget that my presence runs counter to their best interests. And it always does. That is one last thing to remember: writers are always selling somebody out." Does it get more honest than that?