Articles
Louisiana has suffered more than its fair share of water problems in recent years, and now it finds itself besieged by...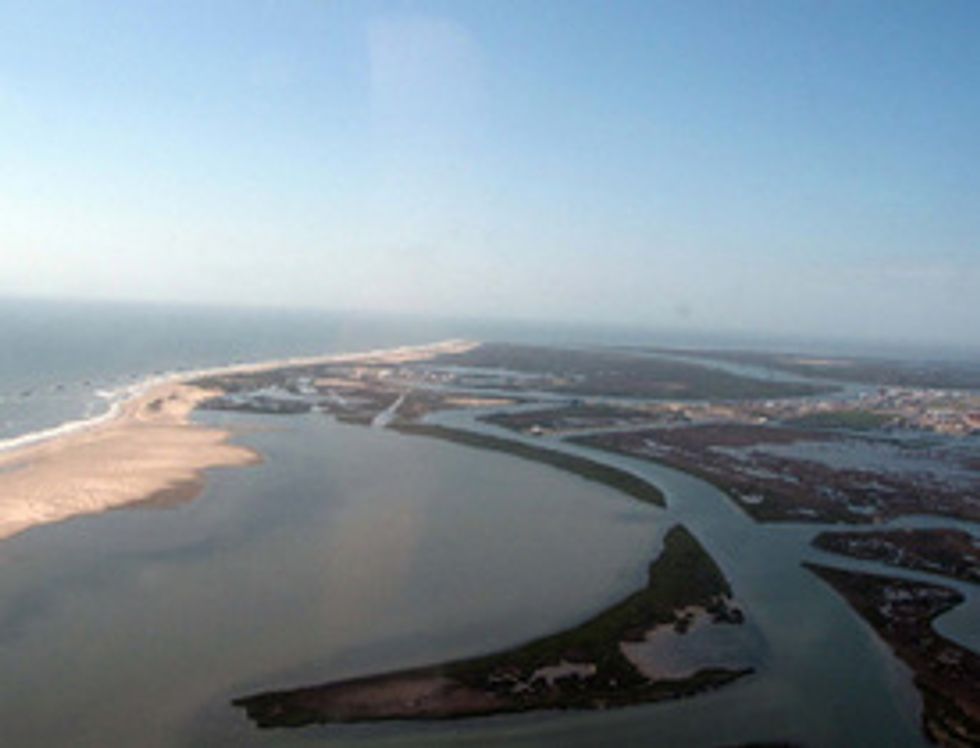 Louisiana has suffered
more than its fair share of water problems in recent years, and now it finds itself besieged by another: coastal erosion. Scientists estimate that, in absence of action, the state will lose some 700 square miles of coastal wetlands over the next 50 years-that's a disappeared football field every 38 minutes. The crisis is particularly grave in the Bay Champagne, which serves as a critical safeguard during tropical storms for both residents and one of region's most financially vital port's, Port Fourchon-where a stoppage in service of only a few weeks would translate to billions of dollars of lost productivity and tens of thousands of lost jobs.However, Voice of the Wetlands-a nonprofit founded by the musician Tab Benoit that strives to make known and resolve the plight of the pelican state's coastline-has embarked on a massive, privately funded coastal restoration effort: The Great Basket Drop. The ambitious project involves the erection of seven 65-foot steel structures, which will be dropped into the bay. Over time, the structures, which resemble baskets, will fill with sand and take hold underwater; the artificial reefs will function as a boon to marine vegetation and a shield against further erosion.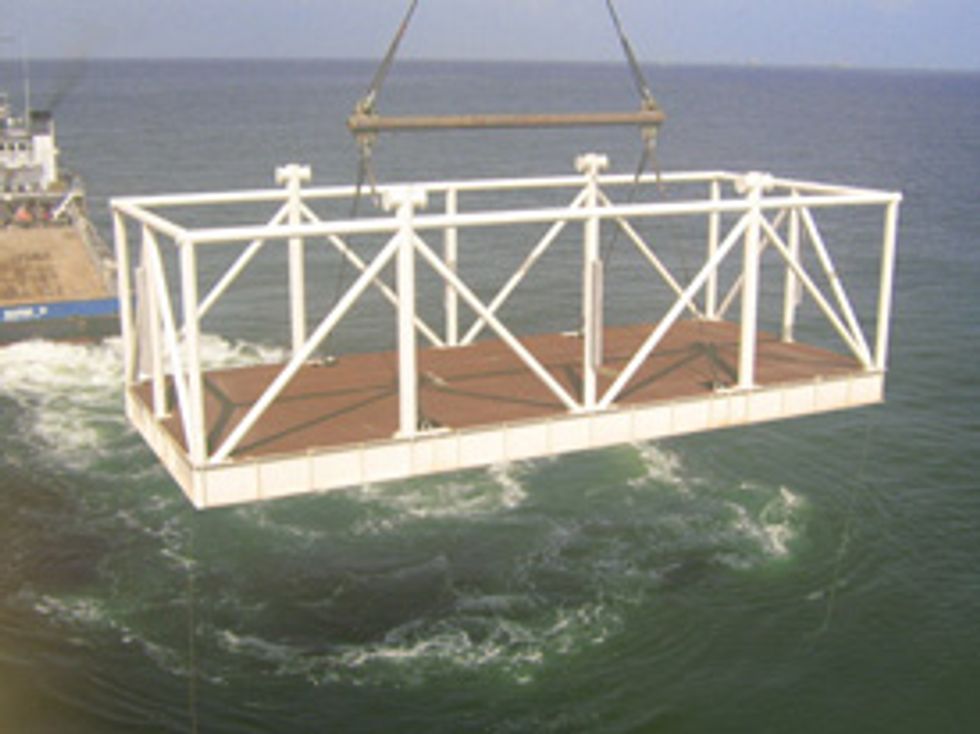 ---
The Great Basket Drop is made possible by the triumvirate of government, nonprofit, and private industry-the last of which being Wild Well Control, which supplies engineering work to oil and gas companies, and which footed the $600,000 bill for each of the baskets. Ships will deploy the baskets later this summer, at which point the structures will begin their protective work, and after which the region's residents can rest a little more easily.Learn how you can contribute Voice of the Wetlands
here
.
Photos courtesy of Wild Well Control, Inc.