Articles
Los Angeles Announces a Sweeping Local Food Policy
L.A. is home to both a food desert and some of the largest food production in the country. New policy-and an exciting event-try to close the gap.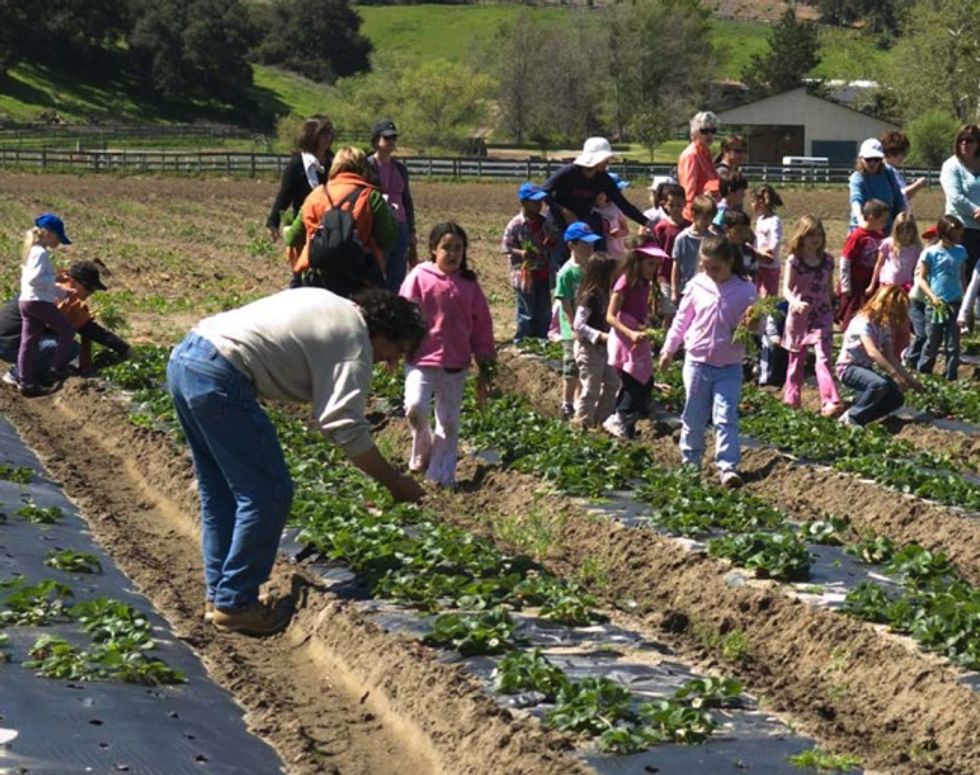 Name a fruit, vegetable or nut that you've eaten recently. Chances are you could find it being grown right now in the 200-mile radius around Los Angeles. Yet Los Angeles is also home to one of the largest food deserts in the nation, where the proliferation of processed and fast food prevents much of that local bounty from reaching its increasingly malnourished and obese residents. That's one of the major concerns raised by a new report, "Good Food for All Agenda: Creating a New Regional Food System for Los Angeles," which makes over 50 recommendations for the city's brand-new food policy.
---
"This is a way to create a more robust regional food system and increase local food consumption in urban areas," says Paula Daniels, a commissioner for L.A.'s Board of Public Works, who helped establish the task force that assembled the report a year ago. You can read the report in its entirety at the Good Food Los Angeles site or hear the highlights at a Wednesday night fundraiser here in L.A. called Good Food For All—while you snack on local goods prepared by over 30 local chefs.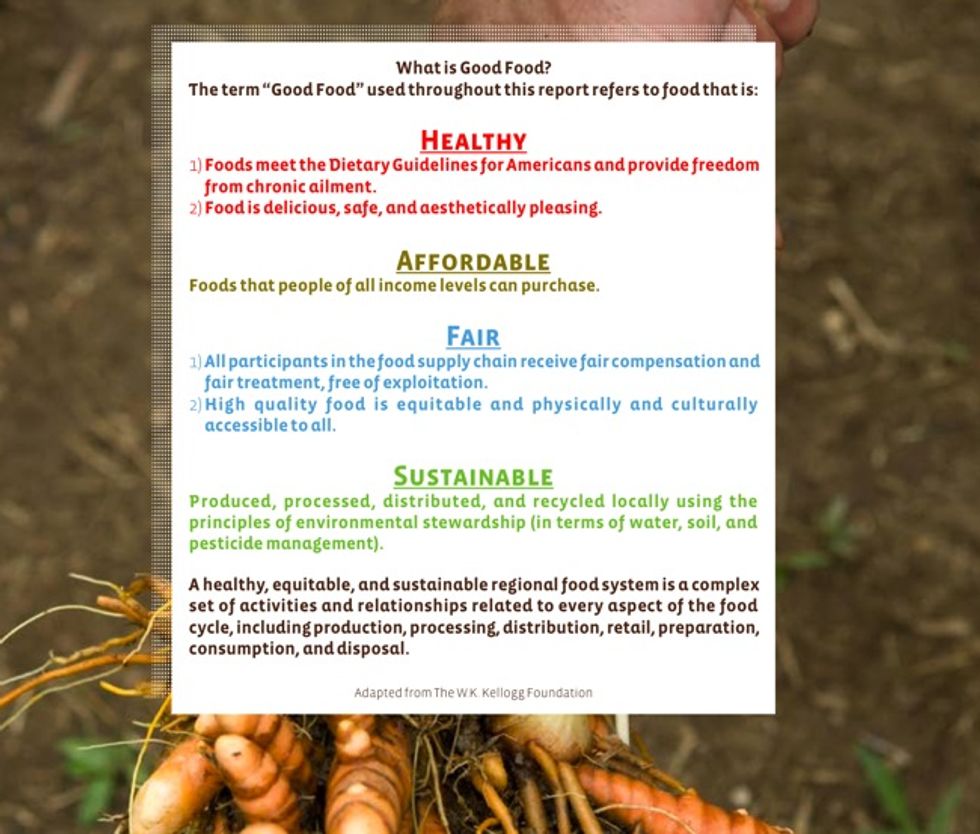 Supporting farmers in the local foodshed—that 200 mile radius around L.A.—is not the only part of L.A.'s nascent food policy that needs help. That produce also needs to be effectively distributed throughout L.A. County, and—this is the tricky part—it needs to be priced more competitively compared to processed foods to help people make better choices. "Produce is more expensive," says Daniels, especially for people who rely on things like food stamps, which are currently not accepted at all farmers' markets.
In fact, the reason the report is called "Good Food" is because it goes beyond environmental concerns, encompassing issues of affordability and social justice, which often venture into political debates around things like government subsidies. But this is a place where L.A. really has no choice but to be a leader: California is the largest agricultural exporter in the country and could make a drastic impact on federal policy.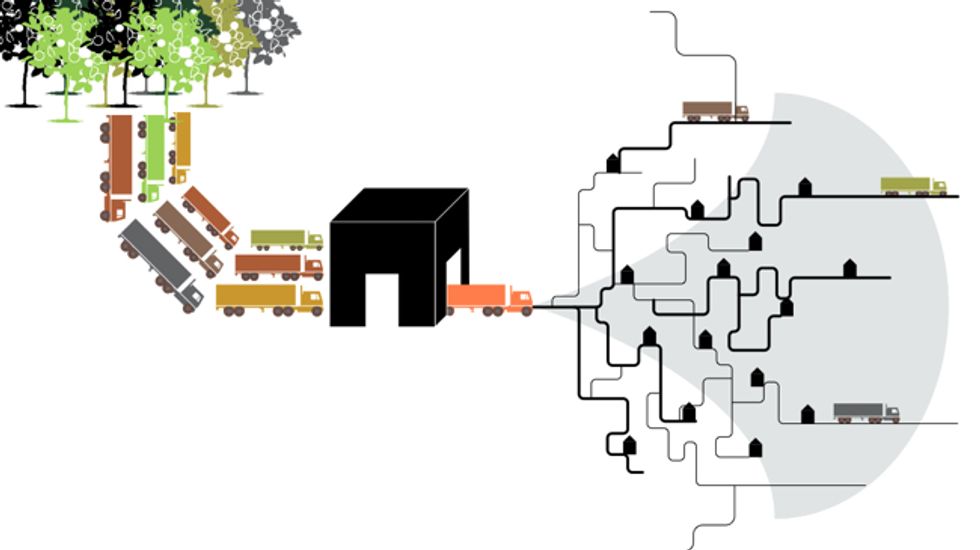 How Los Angeles food should be distributed from farms to neighborhoods.
The report also calls for a Good Food council to be established for the city, an announcement which will also be made at Wednesday night's event. To configure L.A.'s council, the task force looked at 93 similar city-based councils across the country to examine how they worked, including the one established by San Francisco's new food policy which was announced last year. "With a council, this brings people from across the food spectrum together," says Daniels. So a hunger advocacy group working in the field can learn from a food and justice program at a university, sharing their research and results.
In fact, that's the main strength of the policy, says Daniels: Connecting the work that's already being done by groups across the city. It's more about creating the channels of communication that can help them coordinate their efforts and work together.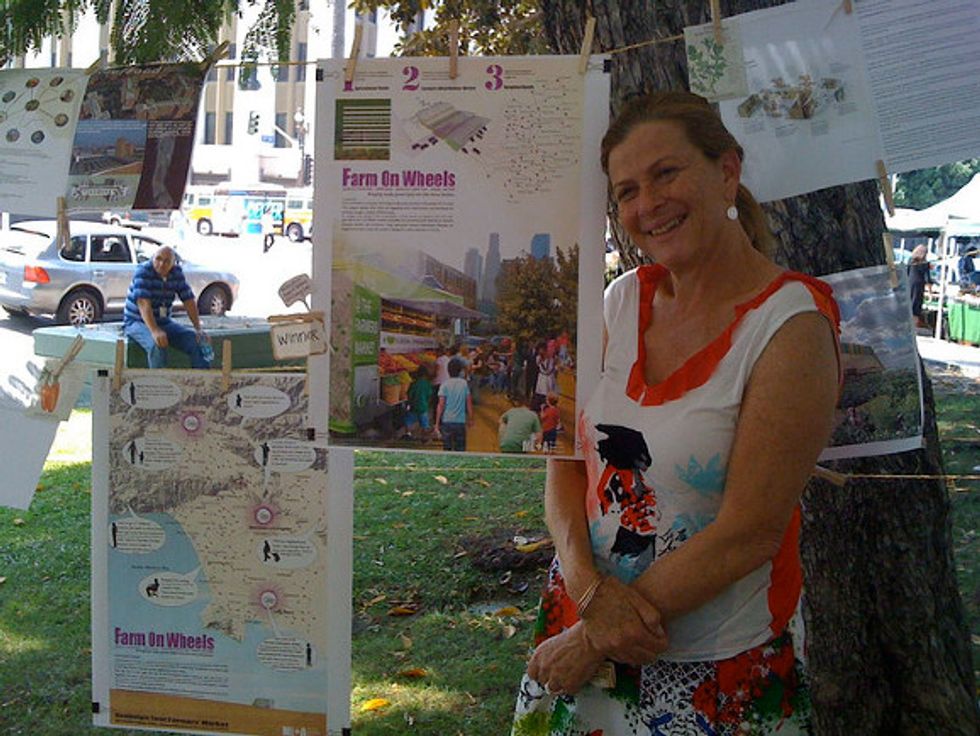 Mia Lehrer + Associates' winning idea for our farmers market competition is one model for L.A.'s future food fub
Another element central to L.A.'s food policy is the establishment of L.A.'s regional food hub, a large downtown market that can act as a wholesale exchange for local agriculture. One year ago, the Good Food task force was announced at an event celebrating 30 years of farmers' markets in L.A. and GOOD participated in the event by organizing the Redesign Your Farmers' Market Project, which yielded 65 submissions, all of which were presented to members of the task force. Some of the winners of that project have actually been working closely with the task force to help shape the hub. "This will be specifically geared to local small and midsized farms to help get them to the distribution center," says Daniels, but will also be a place that residents and chefs and places like schools can go to purchase food.
The hub could also be responsible for achieving another major goal that Daniels would like to see: Helping Los Angeles residents to know exactly where their food comes from. She points to USDA program Know Your Farmer, Know Your Food that helps connect rural production with urban consumption. Design solutions as simple as a city-wide labeling or signage system could help local residents to engage with the sources of their food.
[youtube]http://www.youtube.com/watch?v=Tms8ye8mw_k
Secretary of Agriculture Tom Vilsack introduces the USDA's Know Your Farmer, Know Your Food program

But for now, let's eat! Tickets for the Wednesday, October 6, event at Vibiana are still available and can be purchased at the door: For $100 (all your money goes to local L.A. food and hunger programs) you'll be able to taste dishes from 30 local chefs who will be featuring fresh, local ingredients from L.A.'s foodshed. Mayor Antonio Villaraigosa will report on the findings of the task force and introduce L.A.'s new Good Food council—an overdue milestone for a city where local food is so abundant and available. For Daniels, this event signifies a turning point for a previously-lagging Los Angeles. "We'll talk about what we're doing," says Daniels. "But we're also celebrating the fact that L.A. is stepping up to the plate."