Articles
Michelle Rhee to Join Florida Governor-elect Rick Scott's Education Team
Michelle Rhee leaves the ranks of the unemployed. Now we know where the prominent education reformer is headed.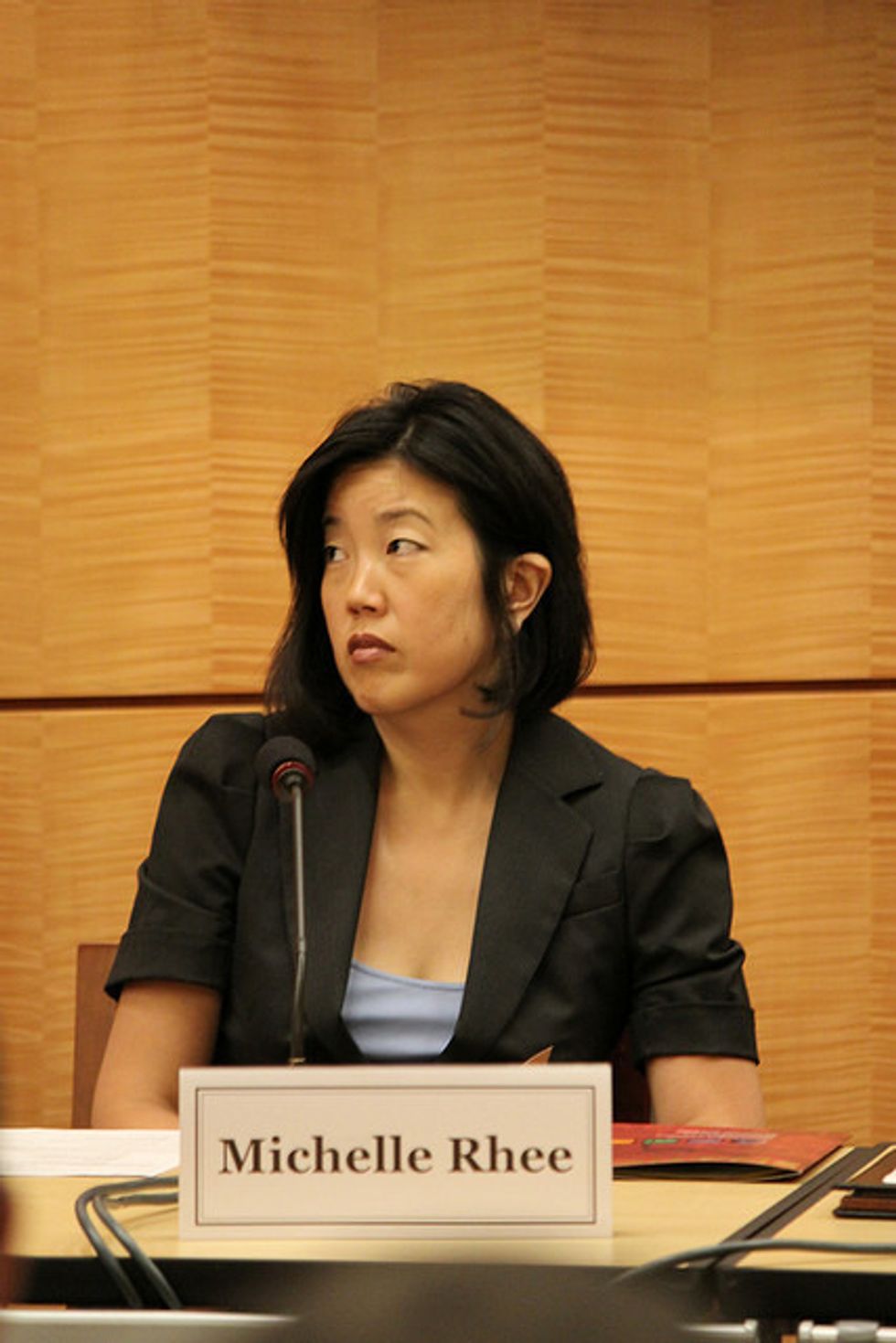 With former chancellor Michelle Rhee's departure from the Washington, D.C., public schools, speculation ran wild about where she would end up next. Would she
head to New Jersey
to administer Newark's $100 million Facebook bequest? Would she
replace outgoing Chicago Public Schools chief Ron Huberman
?
The guessing game can officially come to an end. Rhee's leaving the ranks of the unemployed and heading to Florida to join the education transition team of Republican Governor-elect Rick Scott.
---
In a statement announcing the 18-member team, Scott referred to Rhee, known for taking teachers unions to task, closing schools, and firing 266 educators, as a "nationally recognized education reformer" and as one of his "Champions of Achievement."
As a member of the team, Rhee is tasked with assisting Scott with, "identifying innovative ideas from the private sector, success stories from other states, cost-saving opportunities, and legislative priorities that will help reduce the size of government, improve the education system in Florida, and meet the workforce needs necessary to create 700,000 jobs over the next seven years."
Rhee was a guest on Wednesday's episode of Comedy Central's Colbert Report, but she gave no indication she had been hired by Scott, even as Colbert asked, "What is next for you? What job will you be forced out of next?"
Rhee's reply? "Well, hopefully I won't be forced out of any job, but I'm trying to figure out what makes sense right now in terms of a next job."
photo (cc) via Flickr user The National Academy of Sciences