Articles
Rahmcast: Chicago Mayor Partners with Media Giant to Bridge the Digital Divide
Rahm Emanuel and Comcast have teamed up to provide discounted computers and internet access for the city's low-income students.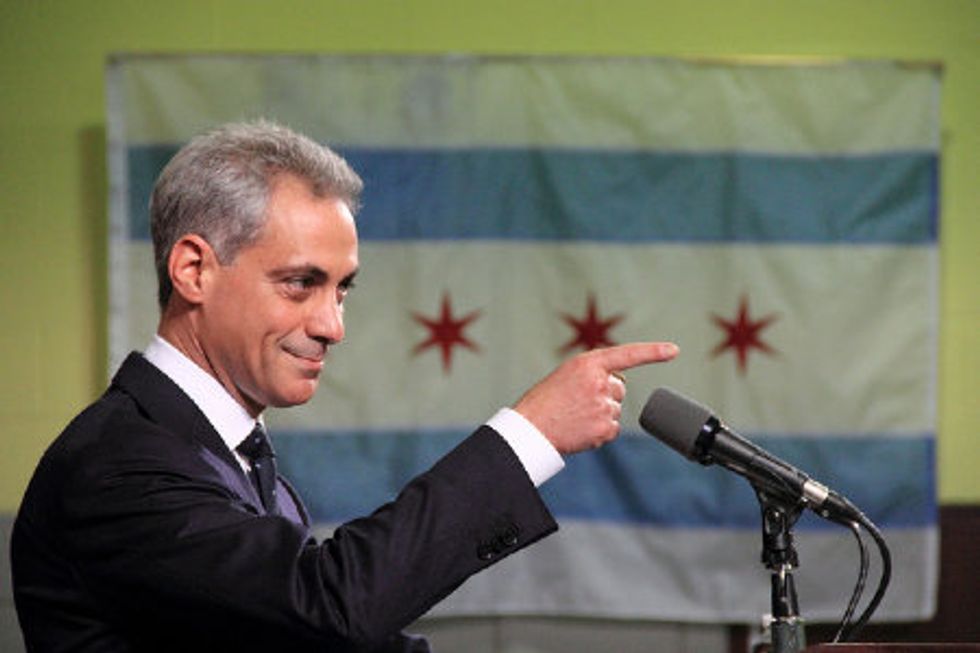 Is Chicago eliminating the digital divide? On Tuesday Mayor Rahm Emanuel announced a new partnership between the city and the media conglomerate Comcast to provide computers and web access to the city's 330,000 low-income public school kids and their families. "Internet Essentials" will provide each family with a $150 voucher from Comcast that can be put toward the cost of a refurbished computer valued at up to $500. The company will also provide heavily discounted internet service for $9.95 a month and train families on digital literacy.
---
Although San Diego has a similar program that provides refurbished computers and internet service to a few hundred low-income students and their families, the Chicago and Comcast partnership is undeniably the biggest example in modern history of a business and city working together to provide internet access to disadvantaged communities—and they're in it for the long haul. "If a parent signs up a child at kindergarten or first-grade," Emanuel told reporters, "Comcast will stay with that child all the way through to high school and that access. It's a tremendous investment that no other city is gonna experience." Comcast will extend the deal to eligible students who sign up over the next three years.
Critics point out that the move helps Comcast keep the promises it made to the FCC in order to buy a 51 percent stake in NBC/Universal. Indeed, to seal the deal Comcast agreed to provide low-income families with internet access service "for less than $10 per month," provide "personal computers, netbooks, or other computer equipment at a purchase price below $150" and give recipients "digital-literacy education opportunities"—which is exactly what they're doing in Chicago.
Sure, Comcast benefits from this deal. They got to buy NBC/Universal in exchange for this partnership. But, before you start to feel totally cynical, this partnership will have a real impact on the educational future of the city. Almost 40 percent of Chicago residents live with limited or zero access to the internet, simply because they can't afford the computer hardware or the normal $48.95 that Comcast charges for broadband.
Poor students that only had access to the internet at school are going to be able to come home, do research online, and type up homework assignments. If they're behind in basic math and reading skills, they'll be able to access free sites that couch learning in a fun, video game format. And, at a time when experts say ending poverty is the real way to reform education, their parents will be able to get online and do all the things we each take for granted, like hunting for a job or making a résumé. When you look at this partnership through that lens, it's pretty clear that Comcast, while not entirely altruistic, is legitimately helping people. We should encourage more companies to follow that example.
In the meantime, Emanuel says he'll be partnering with nonprofits, schools, and various city agencies to ensure that word about the program gets out to the families that need it most. Parents will be able to sign their children up this fall when school starts.
photo(cc) via Flickr user juggernautco