Articles
The GOOD 30-Day Challenge: Art Every Day
We're using March's challenge to dare ourselves to make time for art in our lives.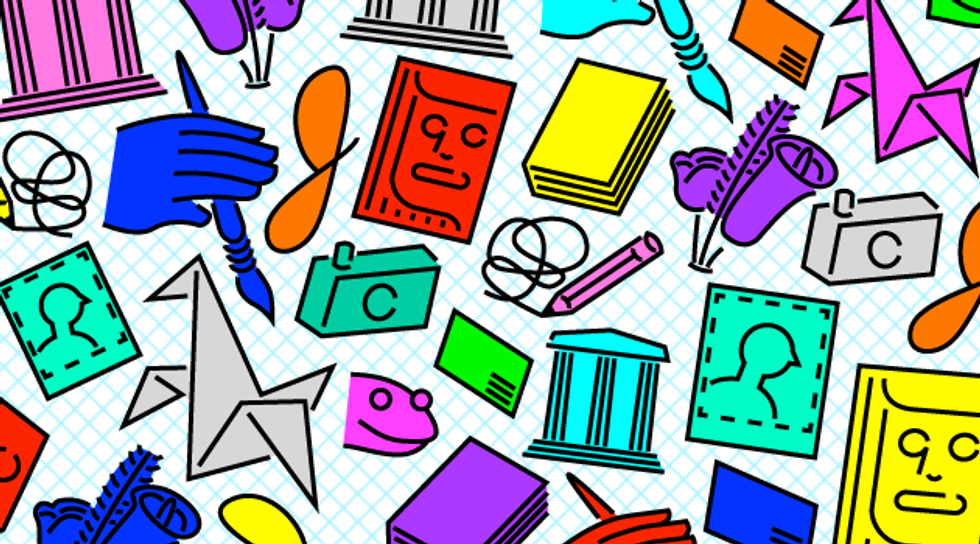 Art is essential. If you haven't reached that conclusion on your own, consider some evidence: Science shows that exposure to art is correlated with enhanced abilities in math, cognition, and vocabulary. Studies also show that art has the potential to make people better citizens of the planet. In
a 2005 report
by the Rand Corporation, researchers wrote that visual arts "can connect people more deeply to the world and open them to new ways of seeing."
We agree with those conclusions. To that end, we're using March's GOOD 30-Day Challenge to dare ourselves to make time for art in our lives. Below are 31 ideas for incorporating art into your month. If you'd like, you can try to do all 31 tasks in a week, or take your time and space them out. Either way, every time you've completed a task, come back to this page and check off the one you've done. At the end of the month, we'll tally up all the actions to quantify how much more artistic everyone got in March.
---
[youtube]http://www.youtube.com/watch?v=zCz1g5cgV4w
As usual, this won't work if you don't play along at home. Consider this post an open invitation to join in the challenge as often as you'd like. And don't forget to sign up for the challenge newsletter below to stay aware of what's happening with the challenge and read stories about the different elements of living an artistic life. On Twitter and Facebook, we'll be using the hashtag #30DaysofGOOD to keep you abreast of our progress, and we hope you'll use it to let us know how you're faring too.