Articles
This Company Turns Plastic Bottles Back Into Crude Oil
Plastic is made from oil, so it should come as no surprise that you could turn oil bottles back into crude.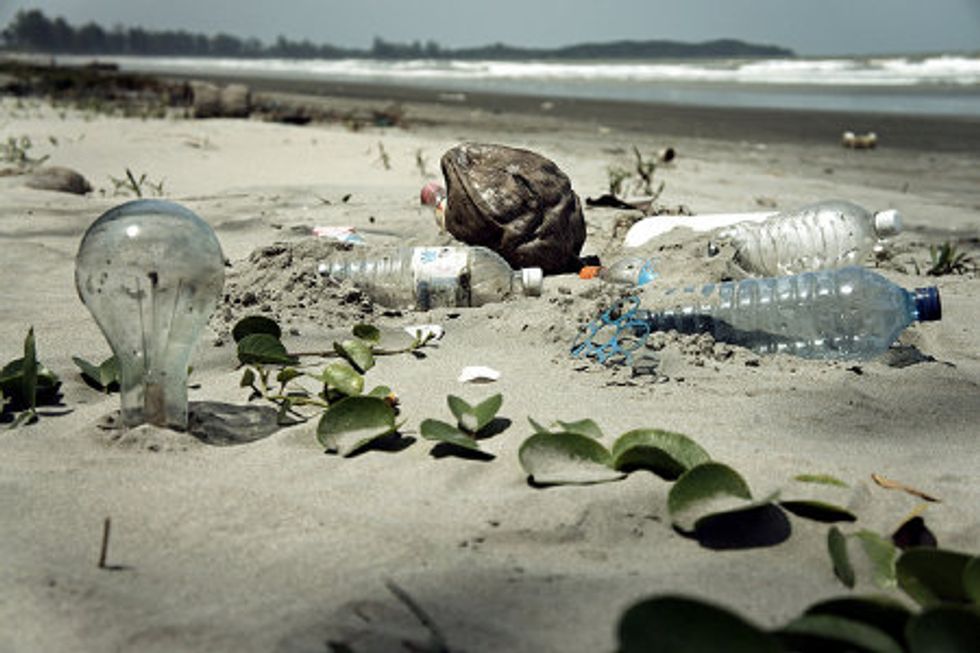 When life gives you lemons, make lemonade. But if life gives you plastic? Make crude oil. Vadxx, an Ohio-based energy company, is taking even plastics that can't be recycled and reverting them to the material state from whence they came: crude oil.
---
"Plastics are made from oil, and Vadxx has figured out how to create the lowest sulfur content crude oil in the world, from a commodity that might otherwise occupy space in landfills," Vadxx CEO Jim Garret said in a press statement. Vadxx will take the picked-over scraps of plastics that don't make the cut for recycling, including "auto fluff" (the non-metal parts of junked cars) and e-waste, and run it through its reactors. Out comes crude oil, which the company will sell. Vadxx says that each of its oil production units could shrink landfill deposits by 10 to 14,000 tons a year.
Last month, Vadxx won a piece of Akron, Ohio's recycling contract and will start helping process the city's waste into oil at a pilot plant. Residents of Akron who put their recycling on the curb will be providing the raw materials for fuel. And while we might hope that some day we won't need oil at all, for now, this is certainly a step up from drilling in the Arctic.