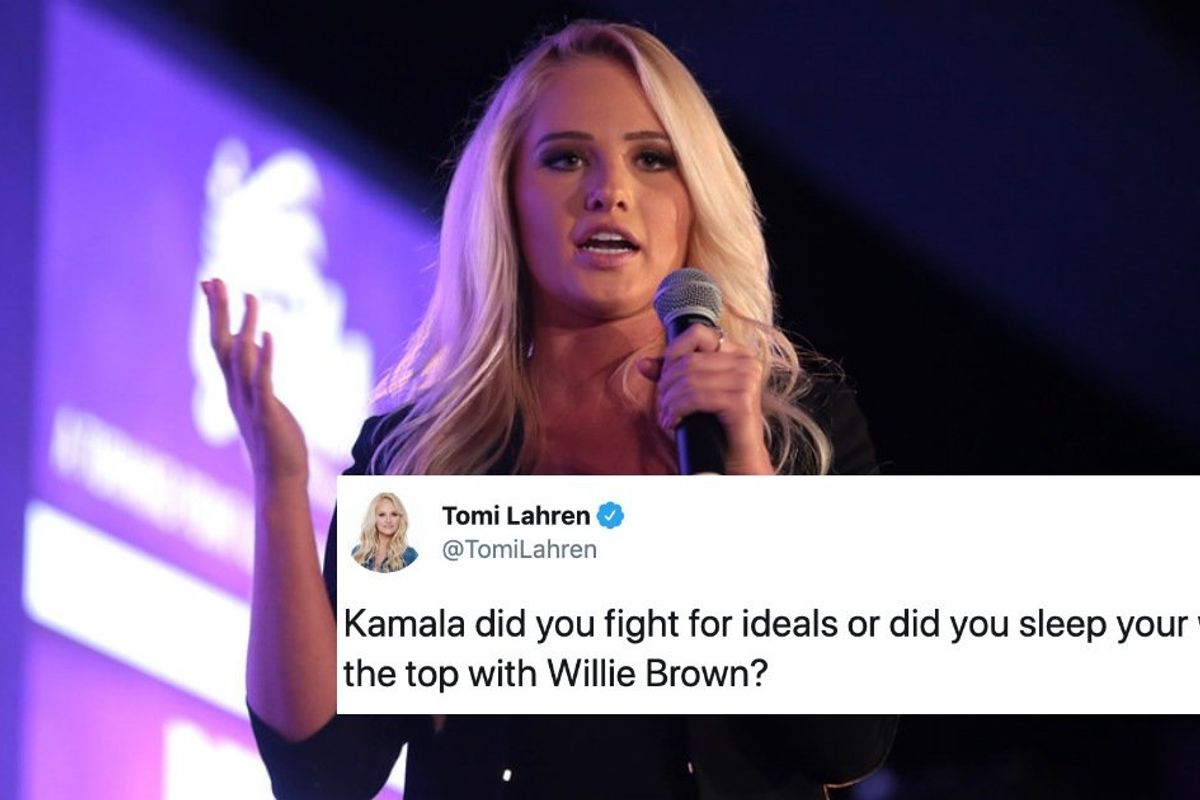 It seems like once or twice a year Tomi Lahren will say something so outrageous that the general public can't help but be outraged. Honestly, it's clearly her strategic bread and butter. Offend the snowflakes, generate attention, cash in on said controversy for fame and fortune from her army of followers on the right. Rinse and repeat.
Except for this time, it backfired entirely.
As Wednesday night's Democratic primary debate was getting underway, Lahren took to Twitter to attack Sen. Kamala Harris.
---