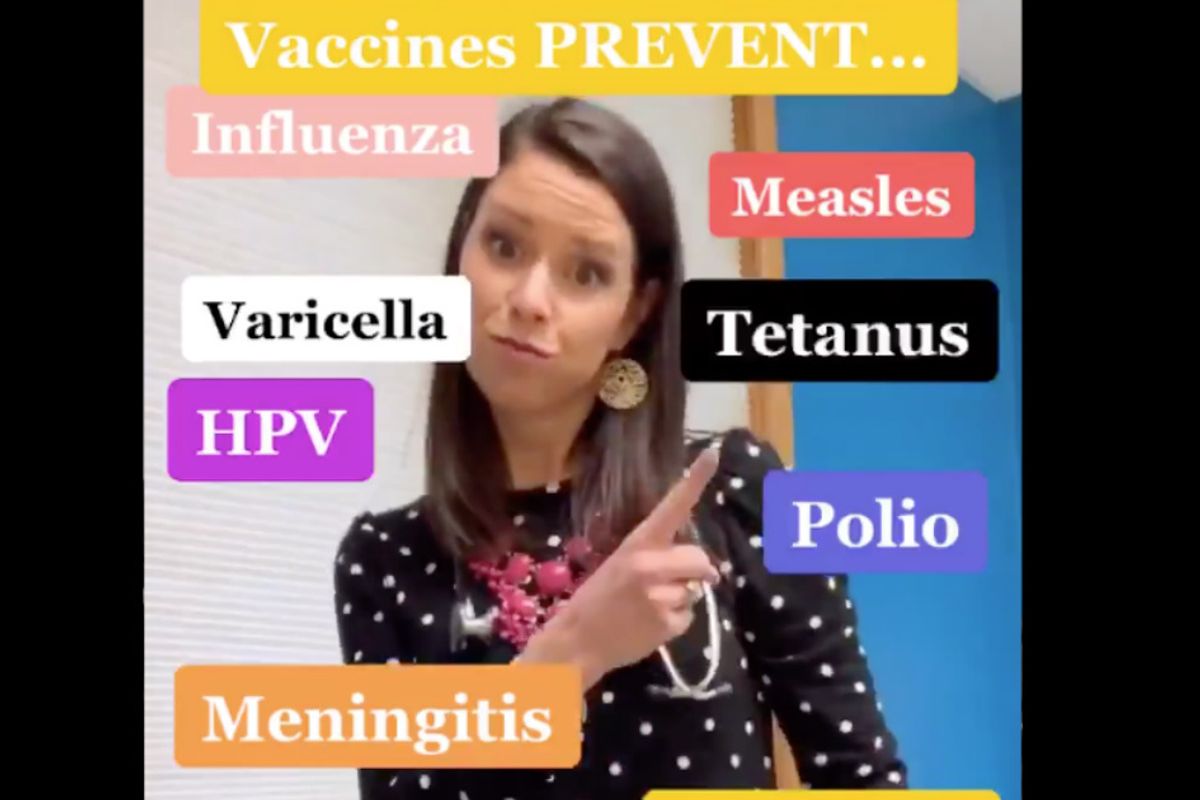 Dr. Nicole Baldwin is a pediatrician in Cincinnati, Ohio who is so active on social media she calls herself the Tweetiatrician.

She also has a blog where she discusses children's health issues and shares parenting tips.
---
On Saturday she released a short Tiktok video illustrating the benefits of vaccinating children. In the video she dances while pointing out that vaccines prevent influenza, measles, tetanus, HPV, polio, meningitis, pertussis, rotavirus, hepatitis, and mumps.
At the end of the video she makes a big point of saying, "Vaccines don't cause autism." Dr. Baldwin backed it up with the hashtags #VaccinateYourKids #VaccinesWork.
The video angered a lot of Anti-Vaxxers who falsely believe that vaccines are harmful to children and cause autism. In fact, a study last year of 650,000 children found there was no link between vaccines and autism.
But facts be darned, the Anti-Vaxxers came after Dr. Baldwin on Twitter.
One Anti-Vaxxer had the worst response to the video because it was both dumb and sexist. "Educate yourself woman," French Ed wrote. To which Dr. Baldwin had the perfect response.
Asking a woman with a medical degree to "educate yourself" about vaccinations is unbelievably stupid. Especially when probably 99% of Anti-Vaxxers have no medical degree and only believe in conspiracies they saw on Facebook.
People whose minds were blown by French Ed's stupidity came right after him.