Infographics
The GOOD 100: I Heart PV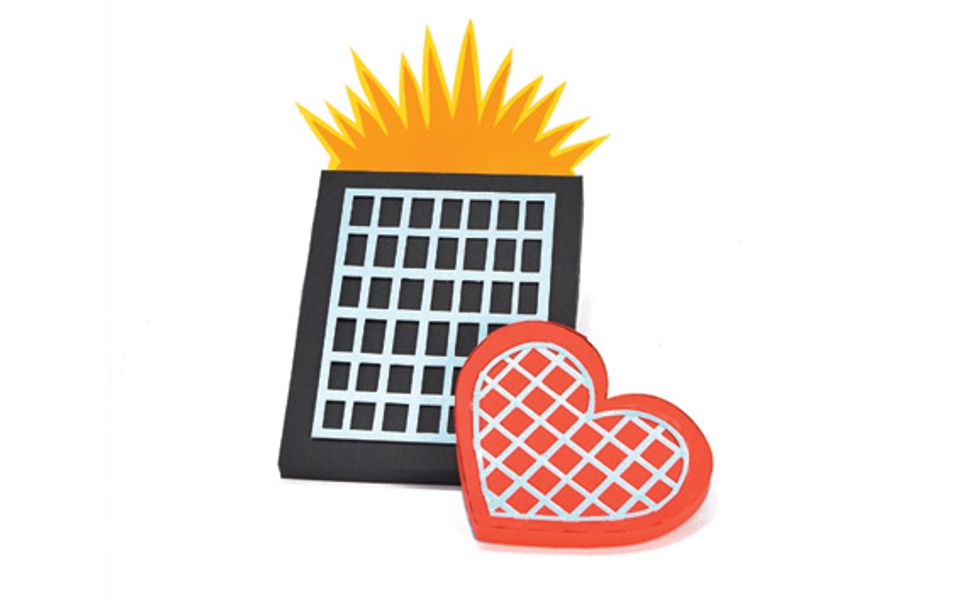 A Case Study
In New York,
the Solar One education center-the city's only stand-alone solar building-and its I Heart PV campaign are working proof that the sun can help power our cities.
MISSIONVITALS
Founded in 2003, Solar One is in New York City's Stuyvesant Cove Park.
ACCOLADES
Education programs have reached more than 10,000 students from 42 New York City schools; its own solar-power system generates 3,600 kilowatts of energy each year, saving 3.3 pounds of carbon dioxide; successfully campaigned to get new property tax breaks for solar-panel owners passed into law.
WHY IT WORKS
Hands-on education programs give kids direct experiences with working solar technology. Hosting arts programs and festivals that include acts like Dead Prez helps engage the community. For its grassroots policy campaigns, I Heart PV uses smart strategies like Cause Caller, which allows members to reach multiple lawmakers at once.
PLANS FOR THE FUTURE
The new Solar 2 building will be 10 times the size of Solar One, carbon neutral, and will supply all of its own energy (construction begins in November). I Heart PV is aiming for statewide campaigns and a "million solar roofs" campaign for New York.

---