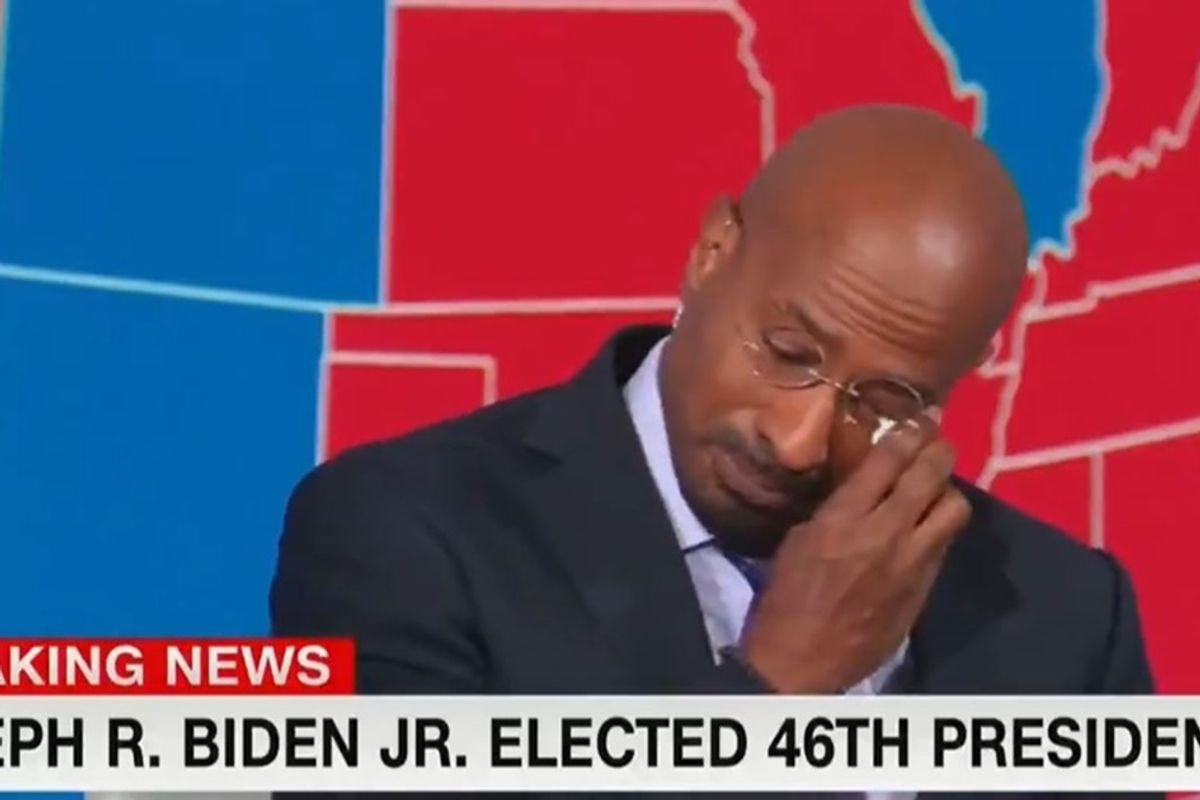 via CNN
Joe Biden's victory over President Trump signals a fundamental change in American policy both foreign and domestic. But, on a personal level, it profoundly affects countless American lives whether it's their immigration status, comfort as a person of color or simply how they talk to their children.

The election sends a powerful message about the importance of character and is a strong repudiation of bigotry.
After the news that Biden won Pennsylvania was an announced on CNN, contributor Van Jones broke down in tears of happiness and relief because of the positive impact the news will have on millions of people.
---
Van Jones was emotional talking about Joe Biden becoming the next President of the United States https://t.co/KaqhSR4sHG

— Aaron Rupar (@Aaron Rupar) 1604766941.0
"It's easier to be a parent this morning, it's more easy to be a dad," Jones said with his voice cracking. "It's easier to tell your kids that character matters. It matters. Telling the truth matters, being a good person matters."

"It's easier for a lot of people. If you're Muslim in this country, you don't have to worry if the president doesn't want you here," he went continued.
"You don't have to worry if the president's gonna be happy to have your babies snatched away, send back Dreamers for no reason," he said.
Biden's election provides a sense of security to countless people across the country.
"You're waking up and there are these tweets and you just don't know. You're going to the store and people who have been afraid to show their racism….it's getting nastier and nastier to you, and you're worried about your kids, and you're worried about your sister," Jones said.
"And this is a big deal for us — just to be able to get some peace and have a chance for a reset. And the character of the country matters and being a good man matters. You know, I just want my sons to to look at this," he added.
"It's easy to do it the cheap way and get away with stuff, but it comes back around and is the good thing for this country," he said.