Articles
For lazy days, this recipe is really just a great mustard vinaigrette that pulls random salad ingredients together.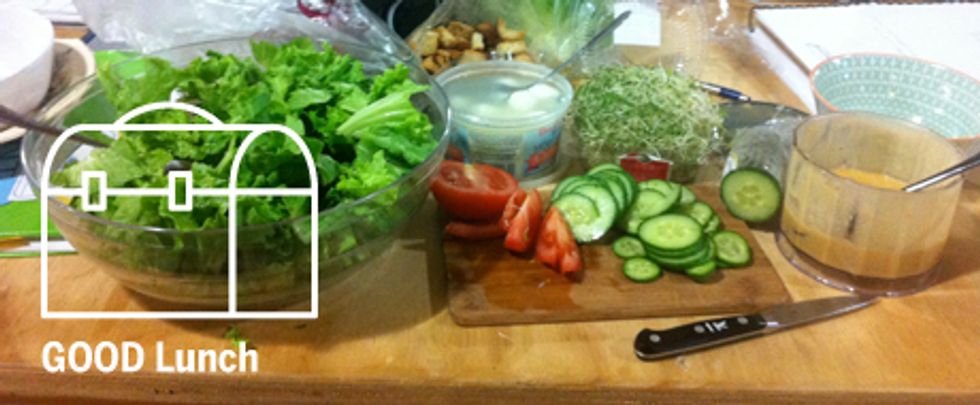 This was a bit of a DIY GOOD Lunch day. We brought the following ingredients and Amanda's home-made dressing, and everyone created their own bowl-full of fresh produce!
Garden Fresh Salad
The Ingredients:
Made 8 servings
The Salad:
2 heads of butter lettuce
8 vine-ripe tomatoes
2 cucumbers, peeled and sliced
1 pack of small mozzarella balls (about 20 small balls)
1 pack croutons





Mustard Vinaigrette:
The following ingredients were measured out and served as the base for the dressing; much of it was "to taste."
4 tablespoons dijon mustard
4 tablespoons olive oil
2 tablespoons balsamic vinegar
Juice of 1 lemon
½ onion diced (in food processor)
salt and pepper to taste






The Breakdown:
How did our salad rate in terms of taste, cost, and prep time?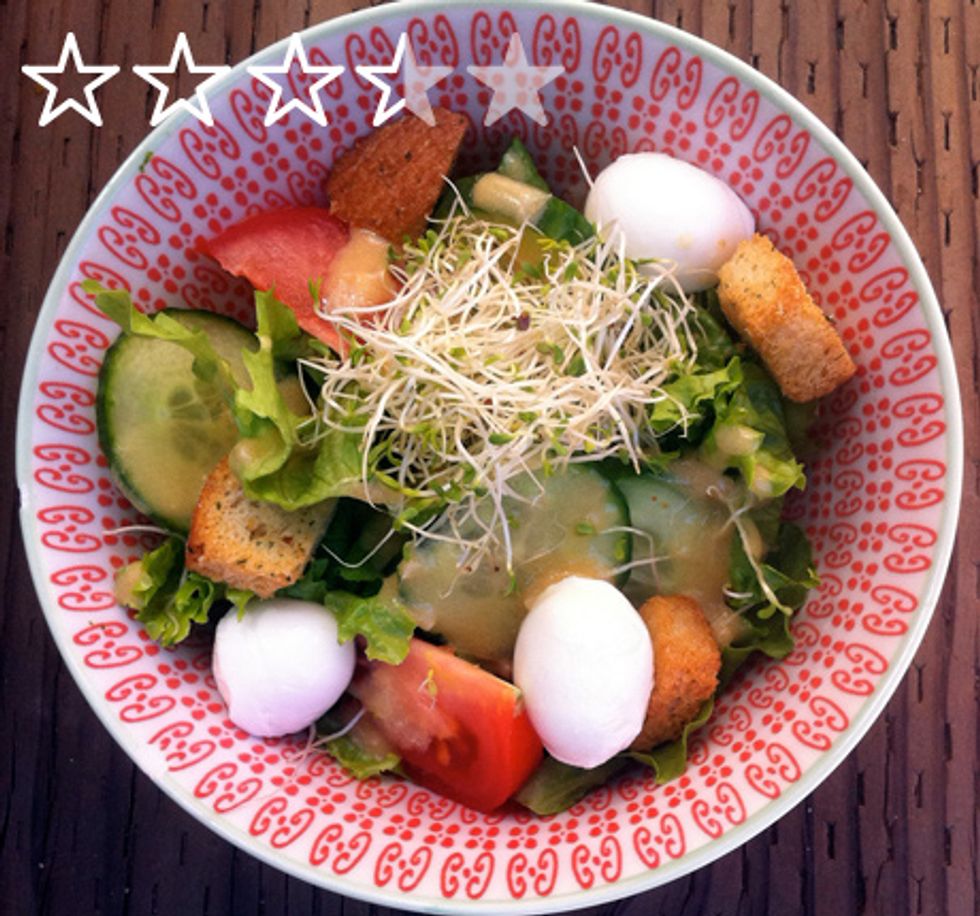 Cost: $20
Prep Time: 10 minutes (dressing)
Taste: 3.5 stars
Given the heat in Los Angeles, this light and fresh salad was perfectly satisfying and refreshing. It was fun to experiment with making lunch right here in the office too! Good to remember for those mornings that just seem to run away!

Every Tuesday and Thursday in 2011, the GOOD team is cooking and sharing a big bowl of healthy, vegetarian, seasonal soup or salad. You can check out all our recipes and cooking notes on the GOOD Lunch page.