Articles
The GOOD Lunch: Miso Soup
Every Tuesday and Thursday in 2011, the GOOD team has pledged to take it in turns to cook and share a big bowl of soup or salad.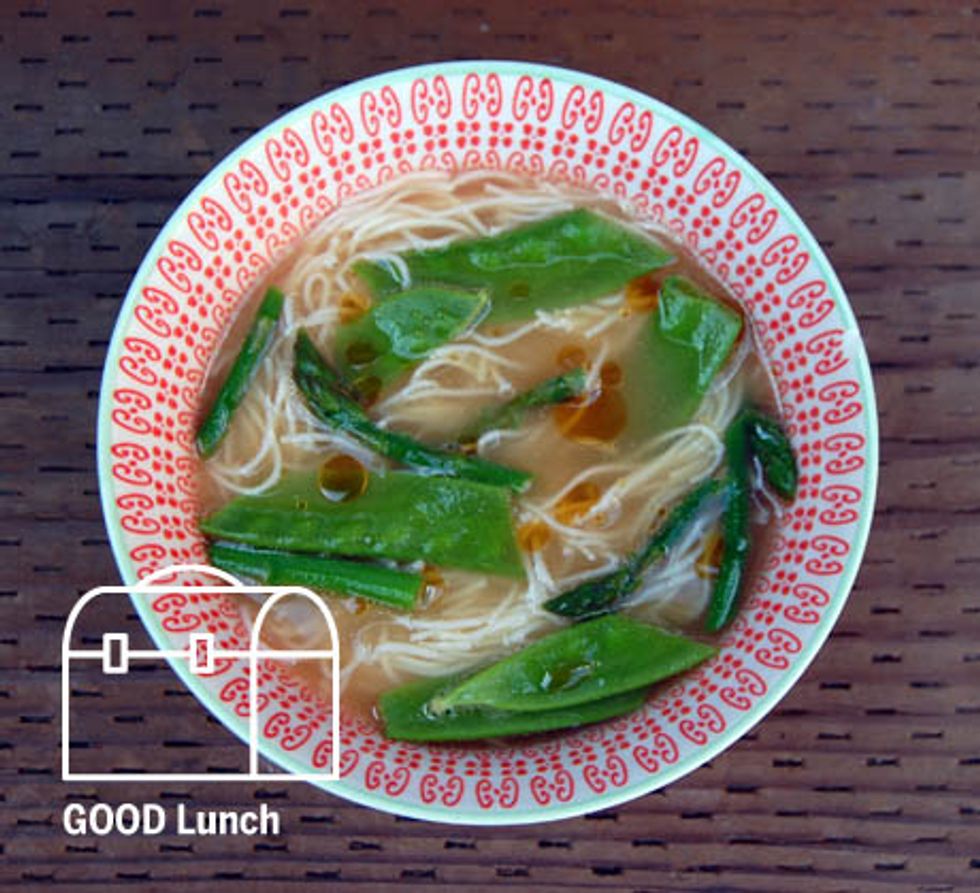 It's time for
the GOOD Lunch
! Today's soup, prepared by GOOD team chef Isis Krause, is a not really a recipe, but rather a list of delicious ingredients thrown together 'til they taste good.
Miso Soup

The Ingredients:
Makes 12-15 Servings

½ cup white or yellow miso (light-flavored miso)
8 2 oz. bundles somen or ramen noodles
1 bunch asparagus
1 large handful snow peas
Sesame seeds
Green onions
Chili sauce

The Method:

• Boil noodles according to package instructions. Don't overcook; somen noodles cook really quickly!
• Cut vegetables into bite-sized pieces and blanch for 30 seconds. Rinse under cold water to stop cooking.
• Make broth with 12 cups water and miso. Add more miso or additional soy sauce or flavorings to your liking.
• Combine noodles, vegetables, and broth. Add chili sauce, sesame seeds, and green onions as garnish.

The Breakdown:
How did our soup rate in terms of taste, cost, and prep time?





















---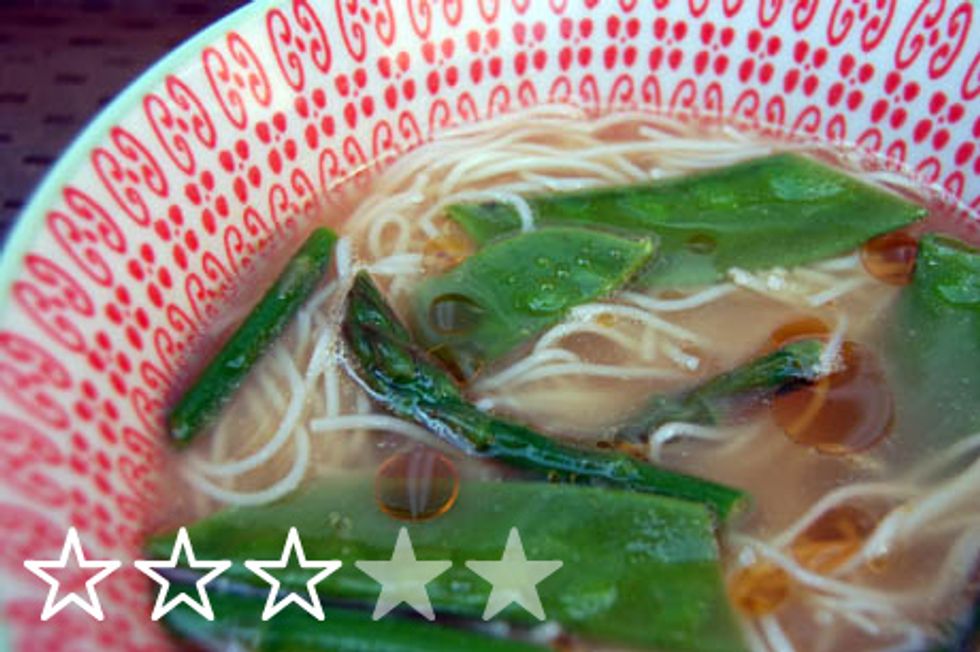 Cost: $12 ($1 each at 12 servings)
Prep Time: 25 minutes prep
Taste: 3 stars
This soup was thrown together with ingredients we had at home, proving that a delicious lunch doesn't need a lot of prep time. We made the broth the night before, and added the vegetables and noodles just before lunch time and heated it all together. Miso should not be boiled, so don't heat it up excessively. This soup could be taken to the next level by using dashi (Japanese stock) instead of water for the broth, and extra seasonal vegetables.

Every Tuesday and Thursday for the next year, the GOOD team will cook and share a big bowl of healthy, vegetarian, seasonal soup or salad. This time last week we were enjoying a bowl of ginger pumpkin soup. The GOOD Lunch will explore new recipes that are easy to bring, serve and share in the workplace. We hope this will inspire you to make your office lunch a GOOD Lunch.