Cool Technology Allows Disabled People To Create Incredible Art With Their Minds
"The capacity of the human spirit is unlimited, even though it may be trapped within a disabled body."
01.14.15
To raise awareness for their brand, an art supply company created this viral campaign featuring real people using technology to create beautiful abstract art. Sixteen disabled individuals in China (home to the world's largest disabled population) were invited to participate in the project, which involved using advanced brainwave scanning technology in conjunction with detonator-equipped, paint-filled balloons. The video seems to show that by concentrating really hard, the participants were able to trigger the colorful explosions, resulting in some very unique pieces.
Check out the commercial here (some stills are below):
---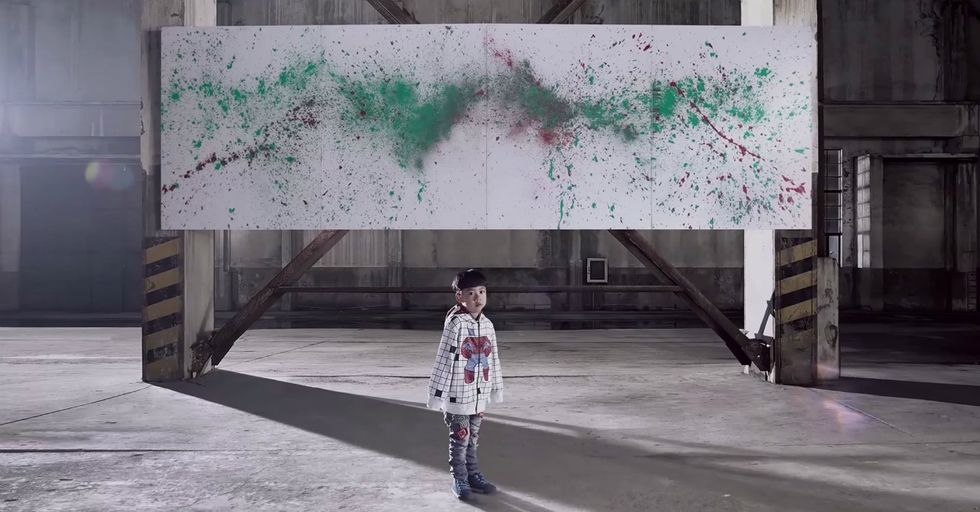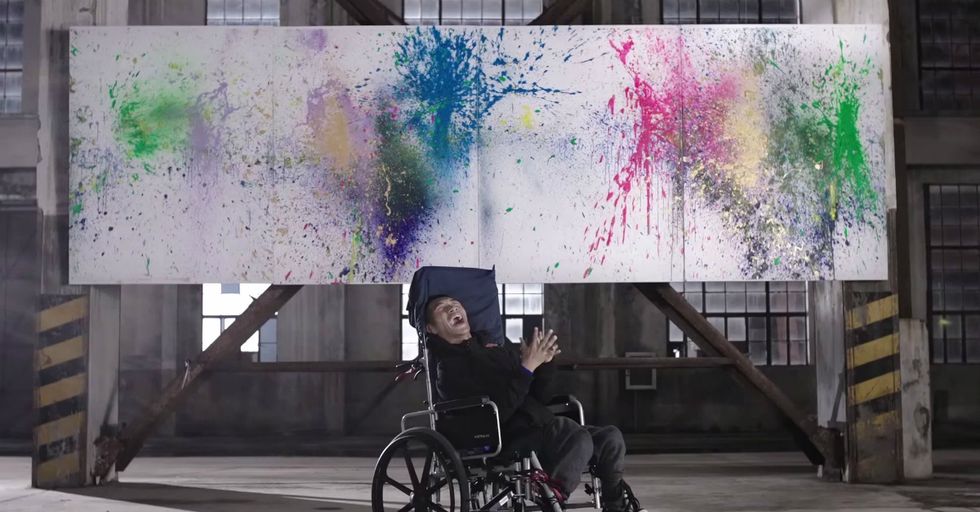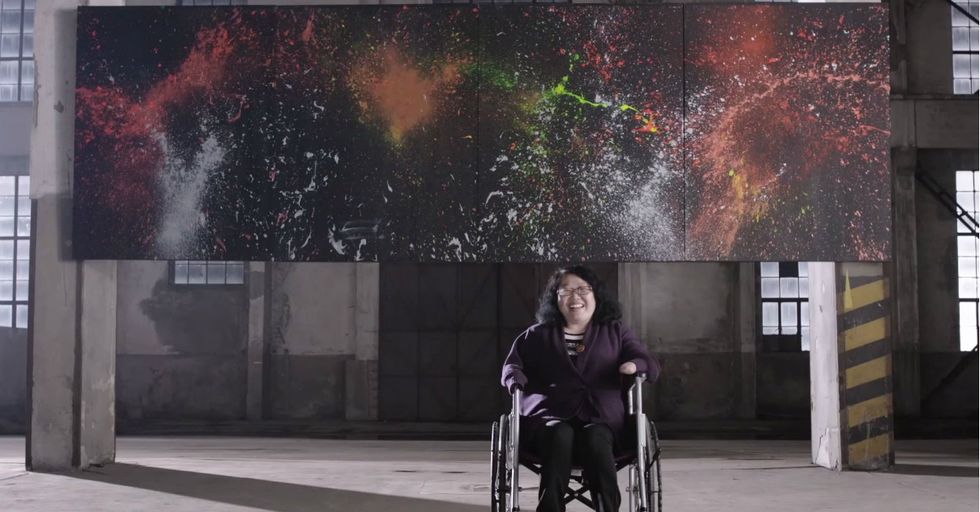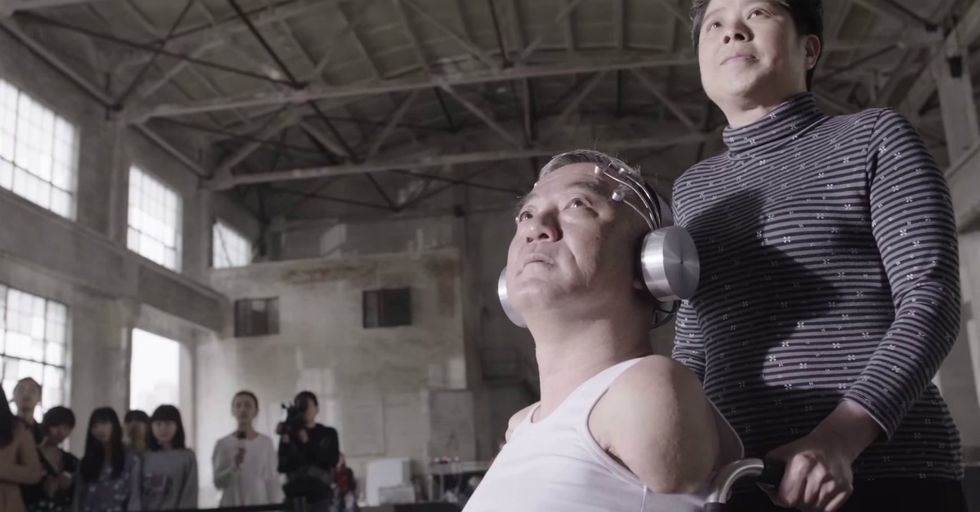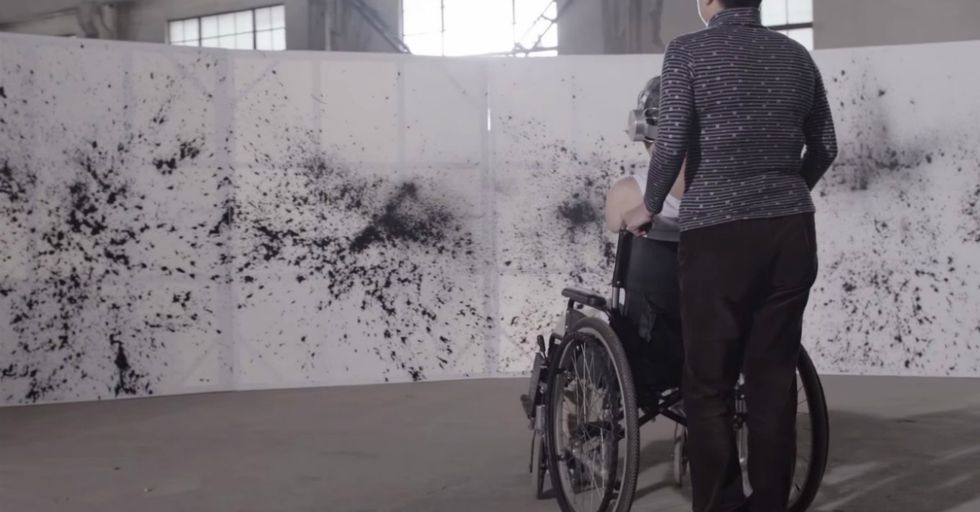 Videos