Science
Artist Creates Amazing Inflatable Shower Curtain To Help Save Water
If you take long showers you're in for a rude awakening.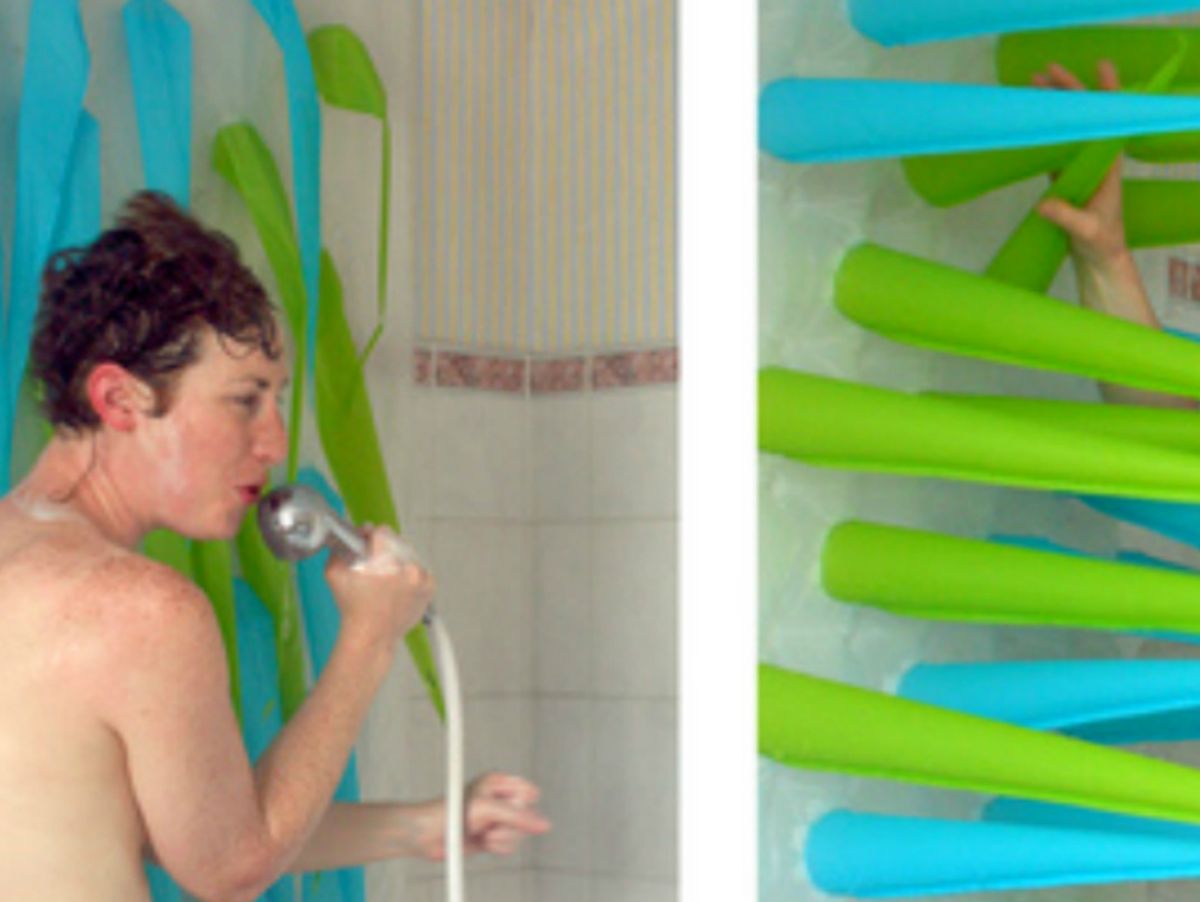 Image via elisabethbuecher.com
This article originally appeared on 09.23.17
Are you the type of person who is always waiting on someone in the shower, or are you the one holding everyone up with your epic shower songs? Either way, Elisabeth Buecher has the perfect shower curtain for you. The London-based artist created an inflatable shower curtain that fills soft spikes with air if the shower is on too long. After four minutes of running water, a sensor on the tap triggers an inflator for the spikes, and the bather is immediately reminded that it's time to get out.
Buecher created the installation to raise awareness about water conservation.
---
"They aim at provoking a debate around water issues and making people more aware of their consumption," the artist said on her website.
Check out the steps from peaceful showering to an alarming wake-up call below.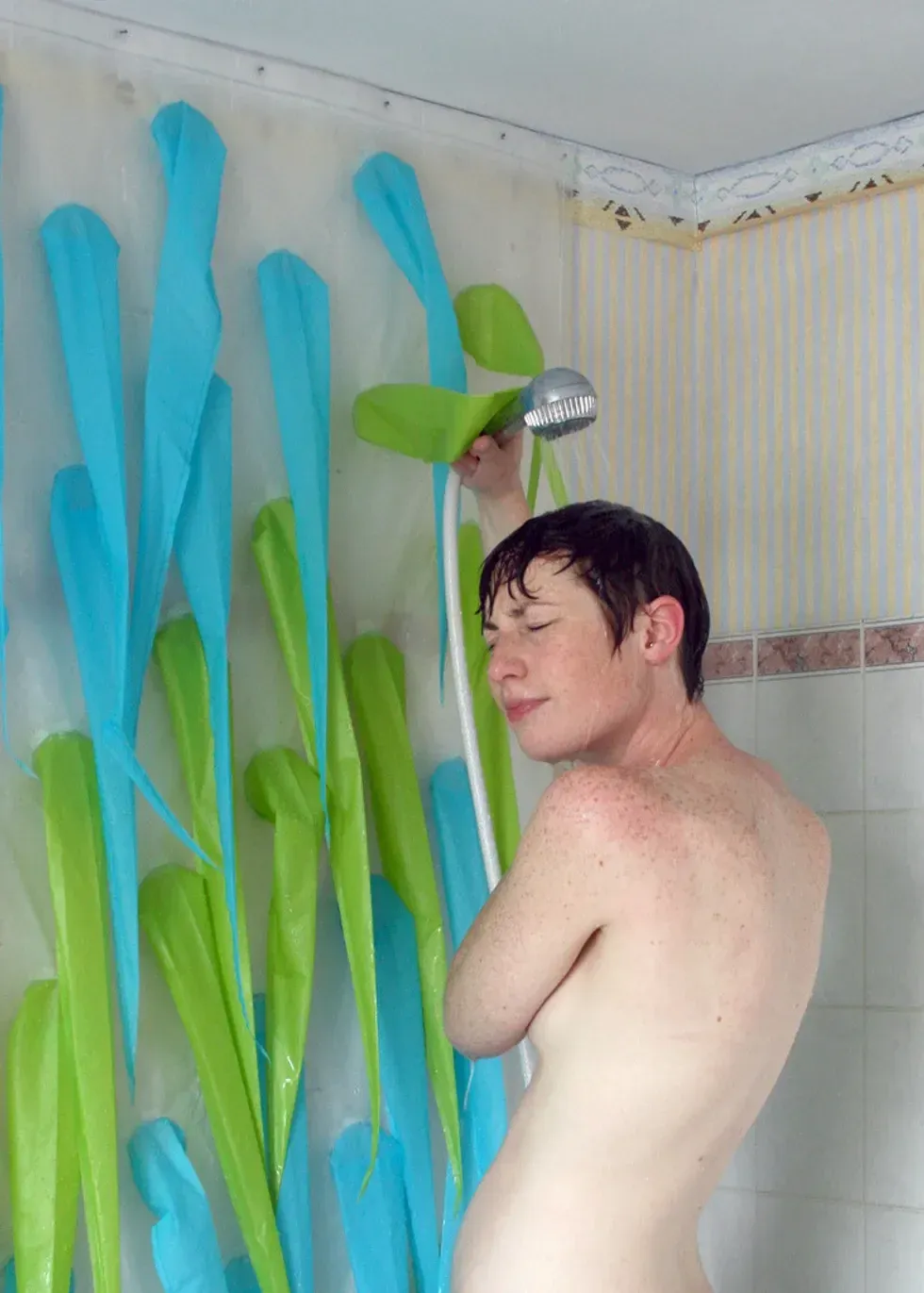 Getting the hair wet.
Image via elisabethbuecher.com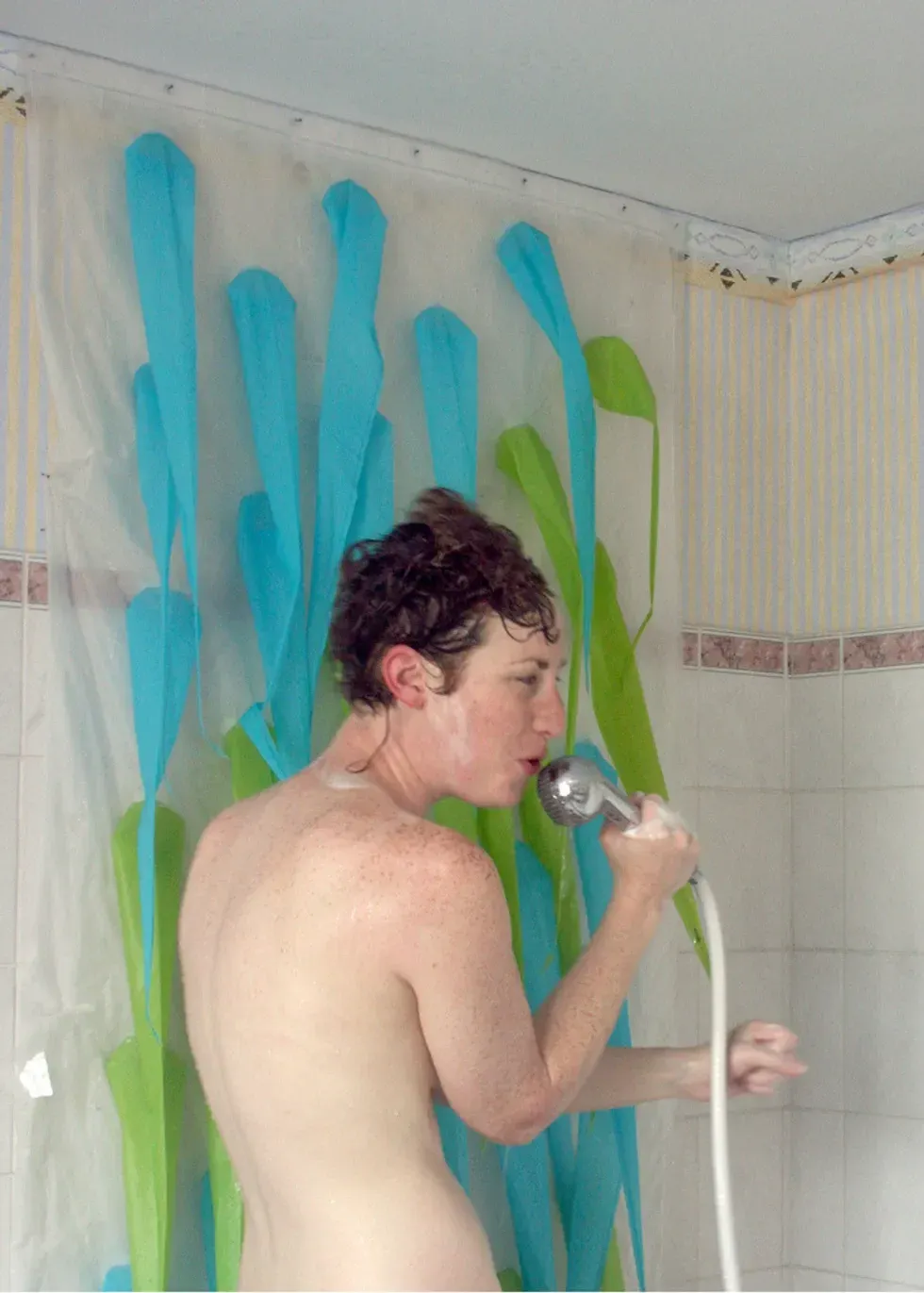 My other chosen career.
Image via elisabethbuecher.com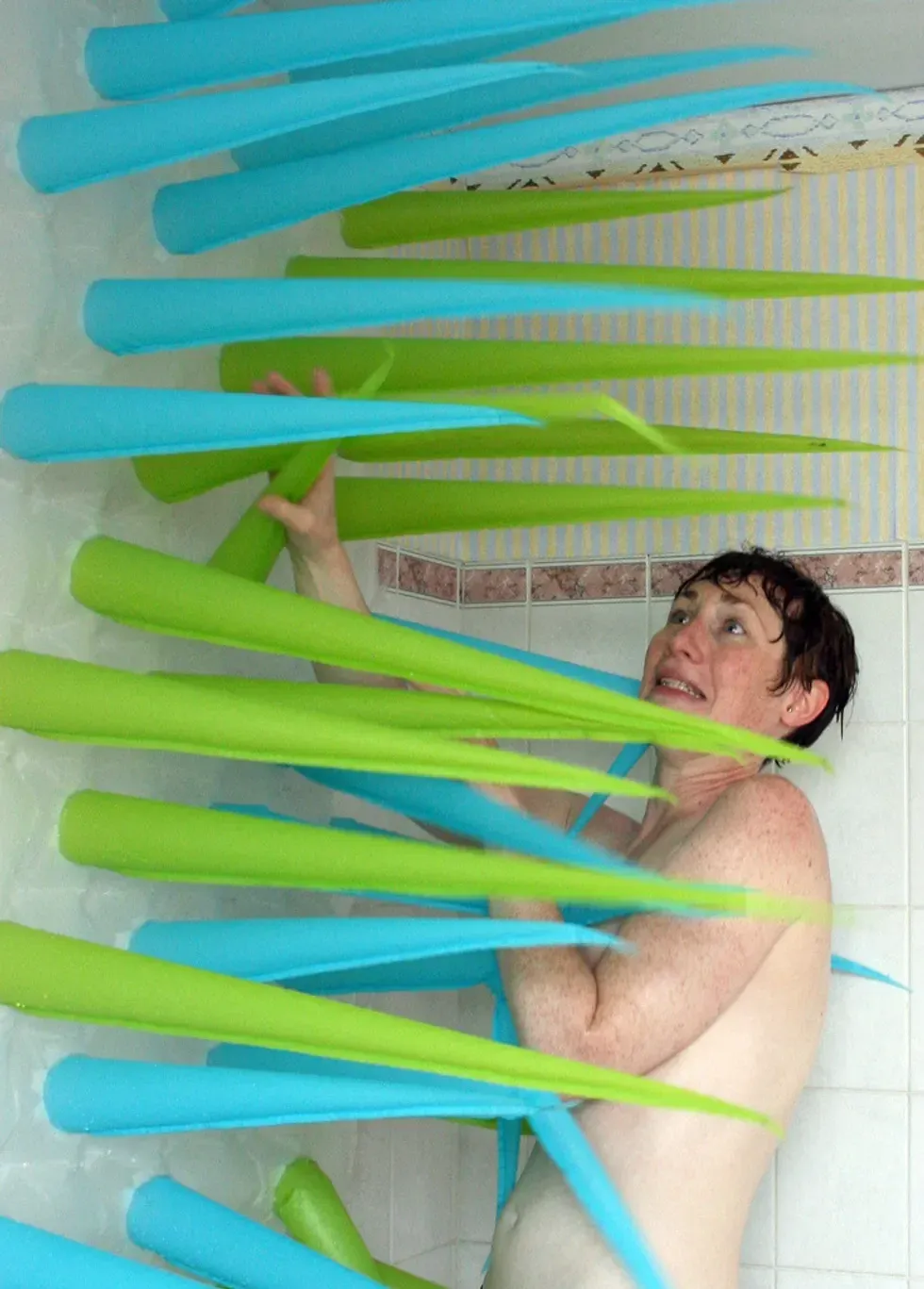 Inflatable shower curtain in dramatic action.
Image via elisabethbuecher.com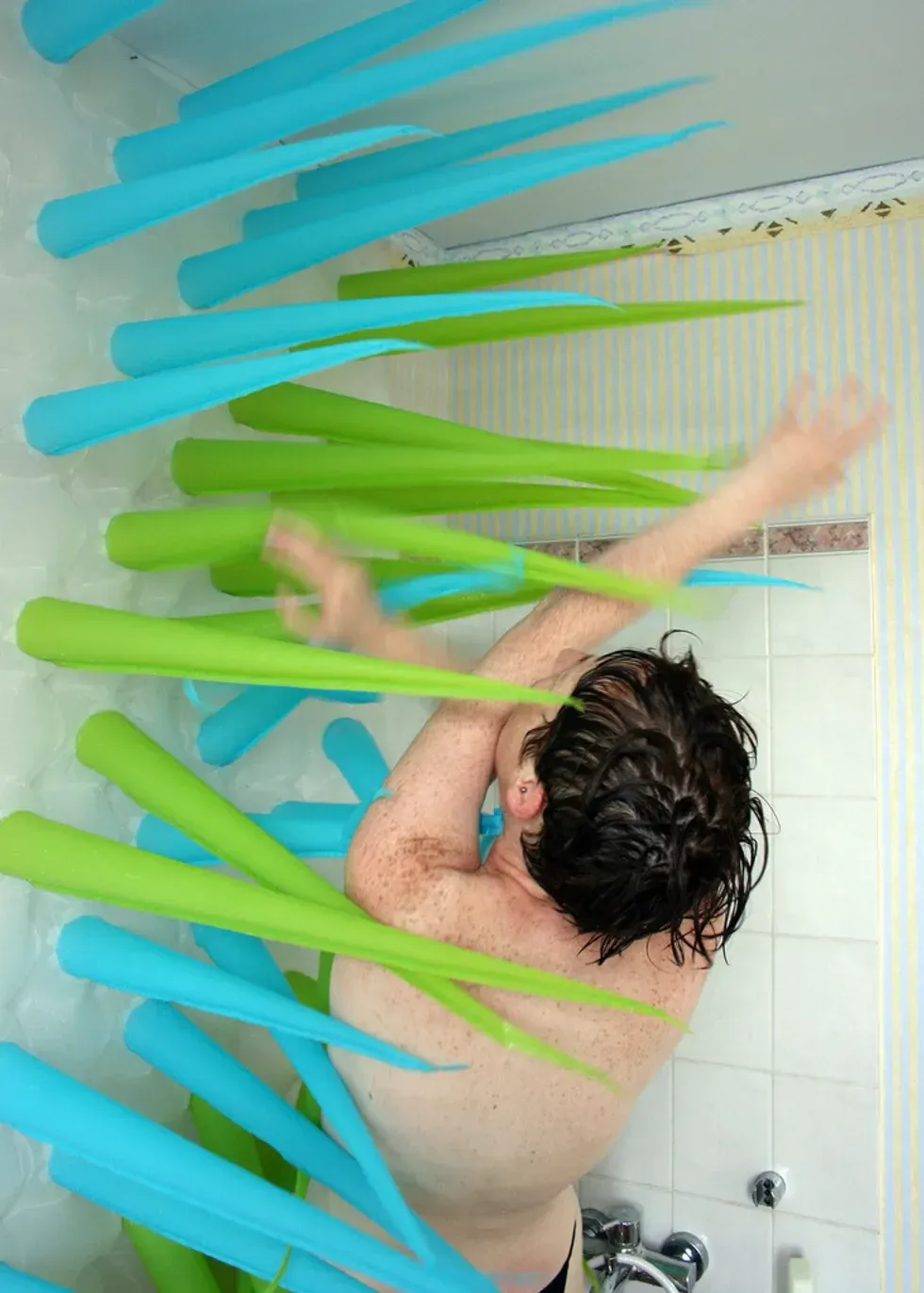 The shower curtain has won.
Image via elisabethbuecher.com